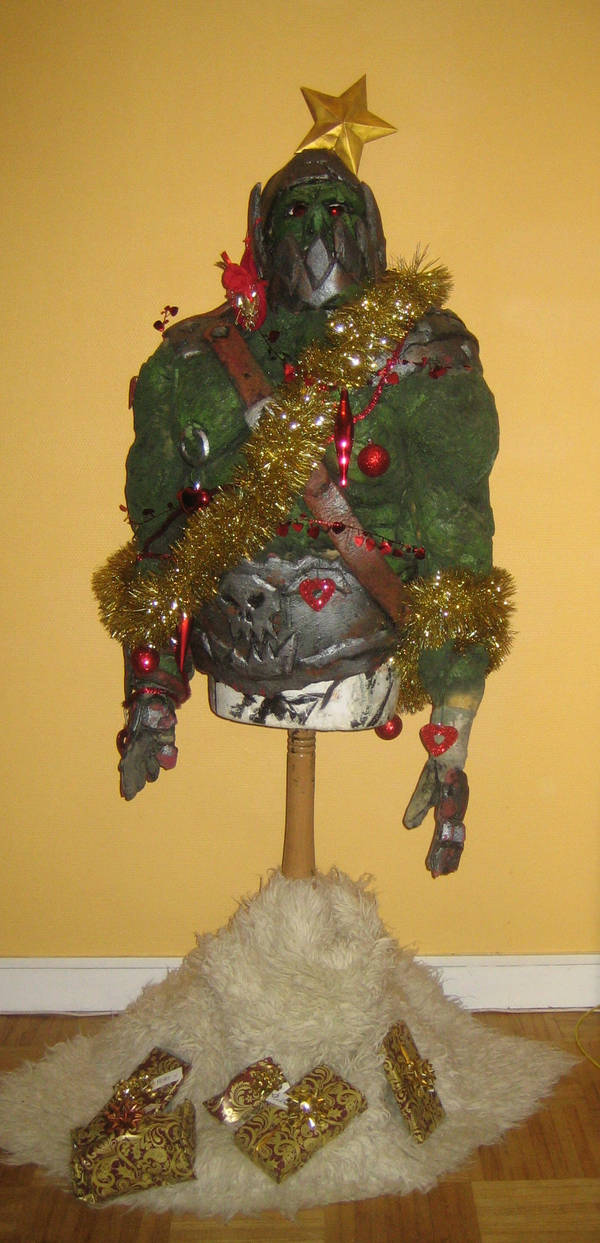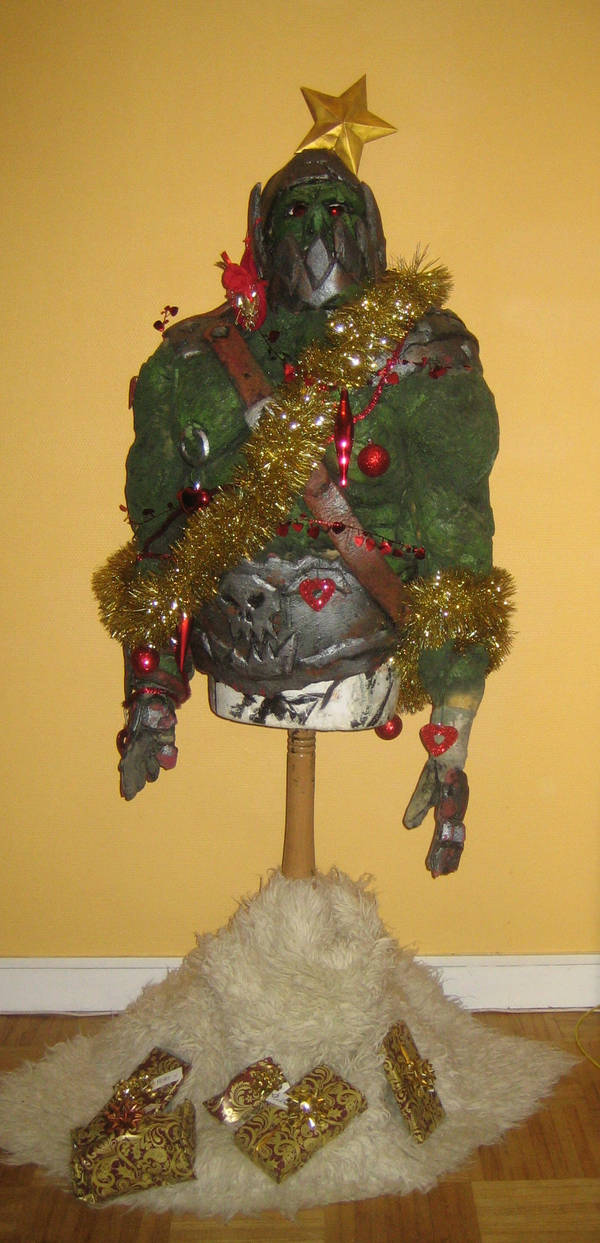 Just to wish a merry Christmas to you all, and to show our "Christmas ork" : my ork outfit, which was the only thing big enough and green enough to pretend to be a Christmas tree at home, covered with shiny Christmas stuff...
Ork outfit handmade by me, (I'll show better views of it when it will be patched up !)
Deco by me and

!

No way!!!!!!!!

) This is the funniest thing ever...but very cool and original!
You made this costum??Awsome! How and out of what?
I really like the star on his head! So funny!
Merry Christmas/Yule to you too!
Reply

Thanks !

Hmm... it's mostly made out of mattress foam glued of a girl's shirt, and "carved" with scissors...
Then, it's covered with coloured liquid latex.... and there it is !

But, it was used in a LARP where it rained two days long, and it's now quite damaged, and really needs a general patching up .... >,<"
A great Yule to you too !

Reply

It's very beautiful !! ^^ (but I prefer my Christmas tree

)
Reply