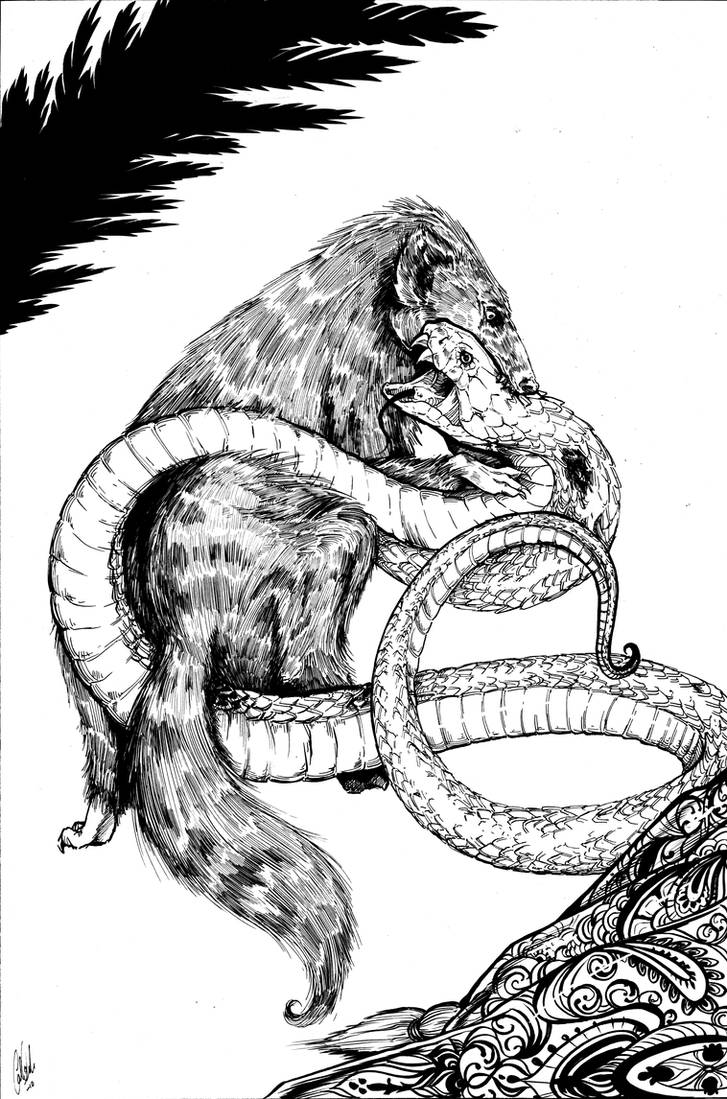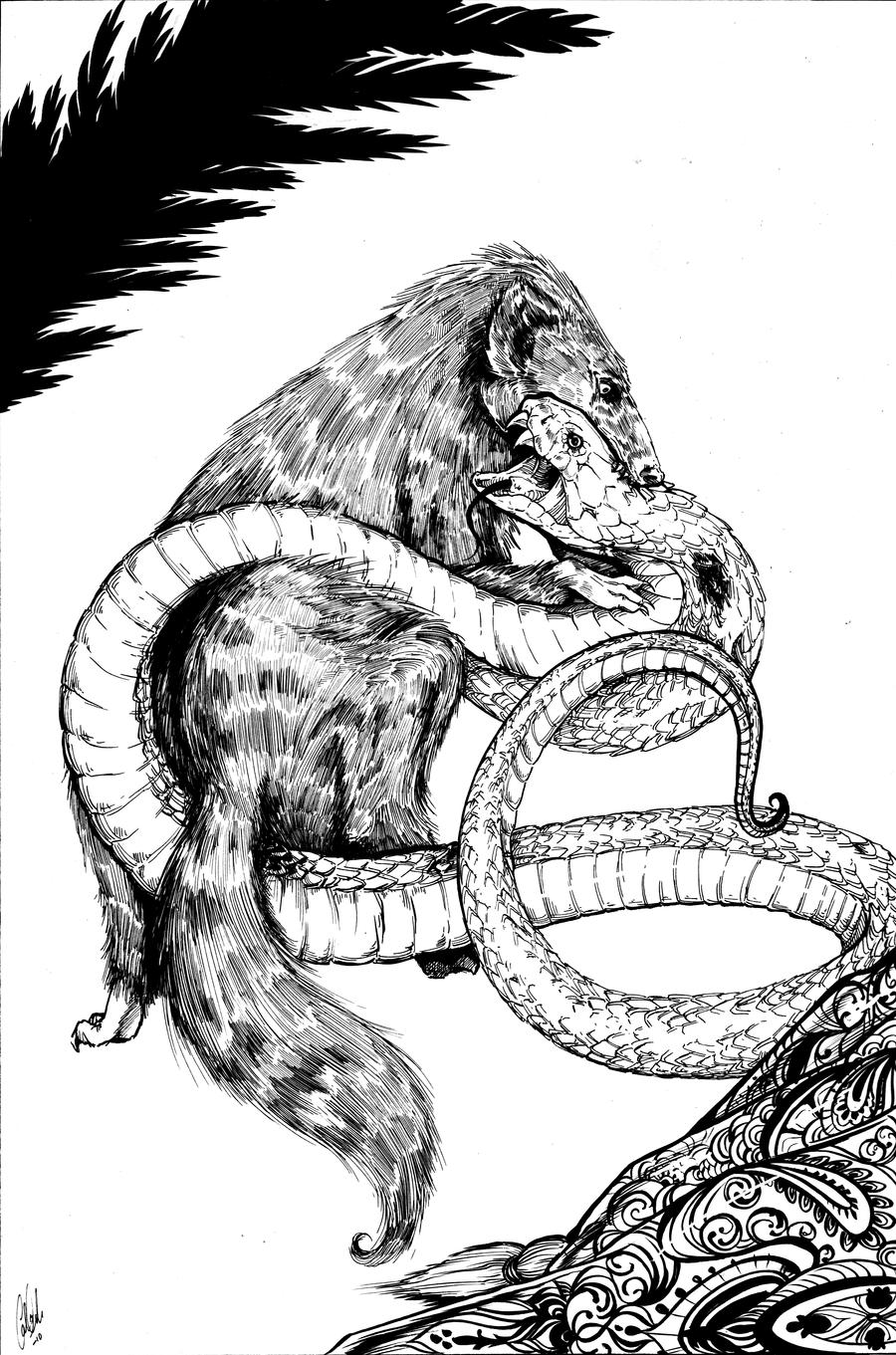 Watch
"As he held he closed his jaws tighter and tighter, for he made sure he would be banged to death, and, for the honor of his family, he preferred to be found with his teeth locked."
-The Jungle Book, Rudyard Kipling p.163 (Rikki-Tikki-Tavi)


Here is the second in a series of 3 Jungle Book illustrations I did for my Story Adaptation class at the Joe Kubert school. I was heavily influenced by the BRILLIANT artwork and inking of Bernie Wrightson for this. Of course I twisted the style to my own but it was really fun doing all the little details and line work. Please full view to see all the work I put into this ha ha.

Comments and critiques always welcome

I totally thought Rikki-Tikki-Tavi was it's own book, for whatever reason.
Reply

Ha, yea me too! But it's totally part of Jungle Book
Reply

LOVE this story! I can easily see this as an official printed illustration.

Reply

I love that story. Great picture.
Reply

Thank you so much! I love your work! You have some absolutely gorgeous paintings
Reply

Amazing details and feeling of what's going on!
I would critique, but I really would have no idea what to say, I'm just starting experimenting with ink.
Reply

I absolutely LOVE the swirl patterns at the forefront right - reminds me of your Henna work - beautiful x
Reply


Thank you so much girl. hah, yeah, I didnt know how to show that it was fabric so I just slapped some henna on there

Reply

Reply

Rikki-Tikki-Tavi!

Im loving your inkwork detailing with this... from the rug, to the scaling, to the fur...
Reply