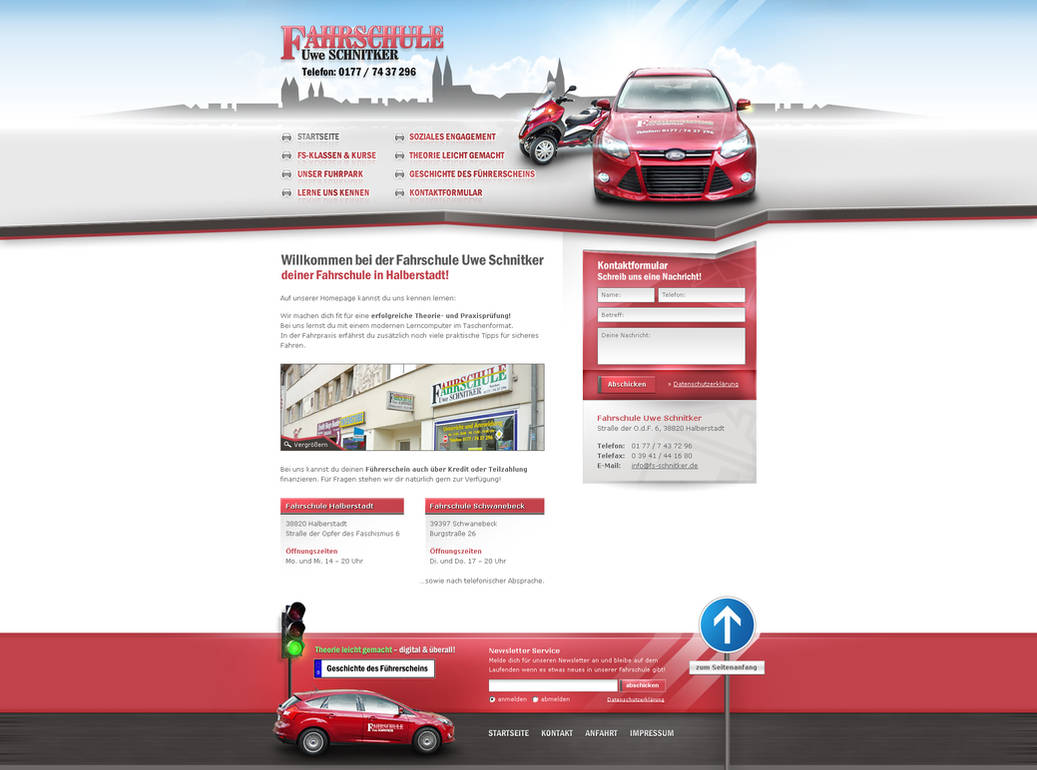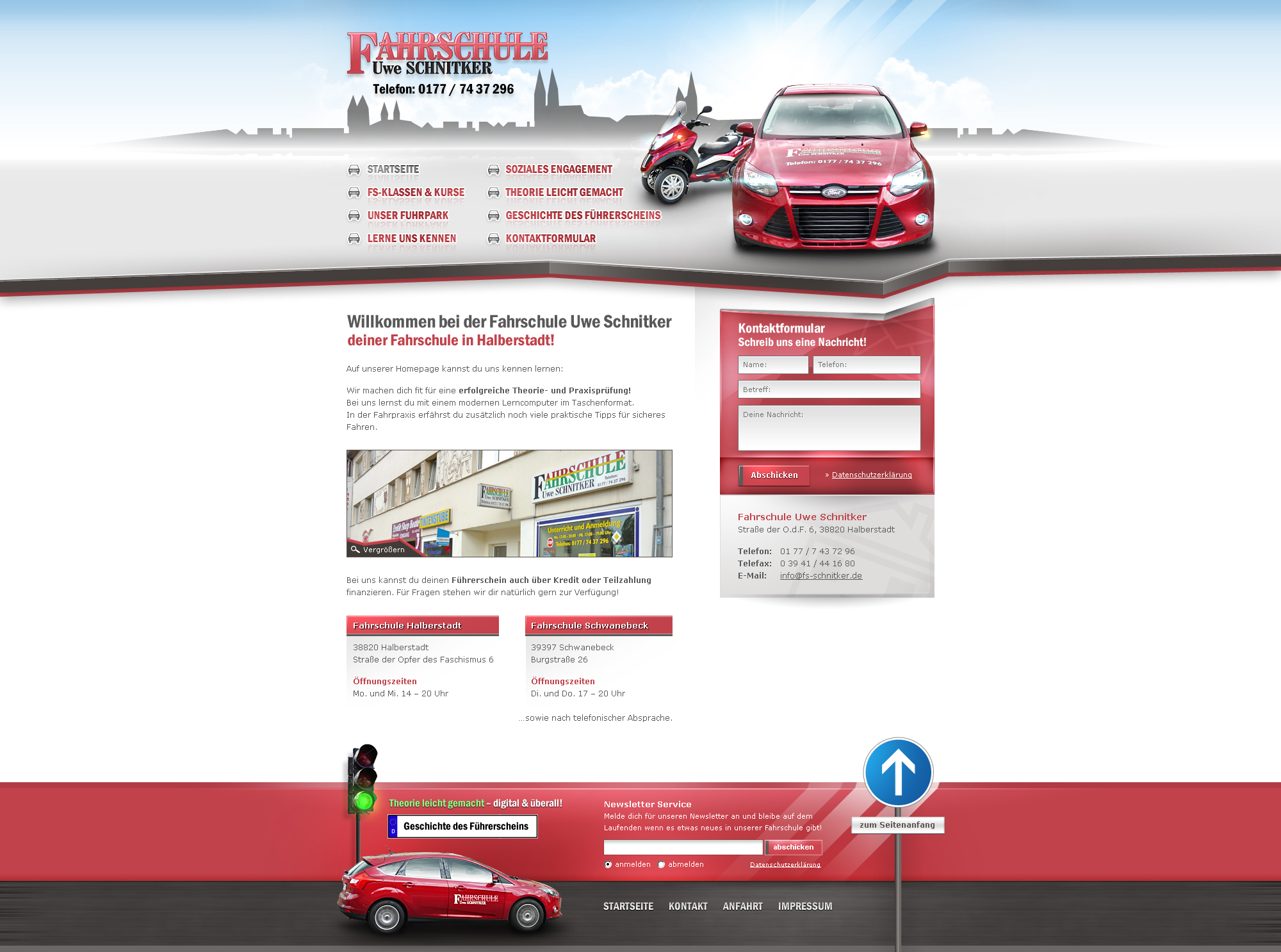 Layout for a driving school in middle germany (halberstadt).
The car and motorbike is a lil bit pimped by me

In the background, you see the "skyline" of Halberstadt. There are some parts i realy like (contact form etc.). Well....gimme feedback or comments / favs if you like it

Thanks!
PS. Of course, i changed the color of the logotype...its pretty bad, and old in the old version... i think, this is better. Trust me

Done in order for euroweb.de