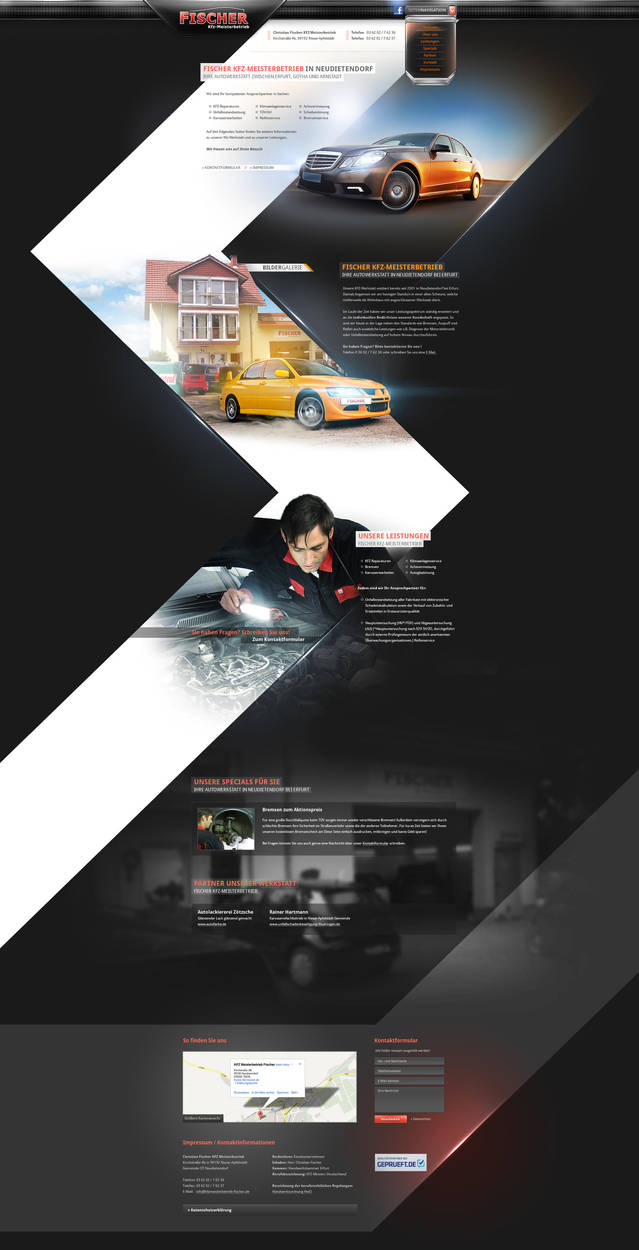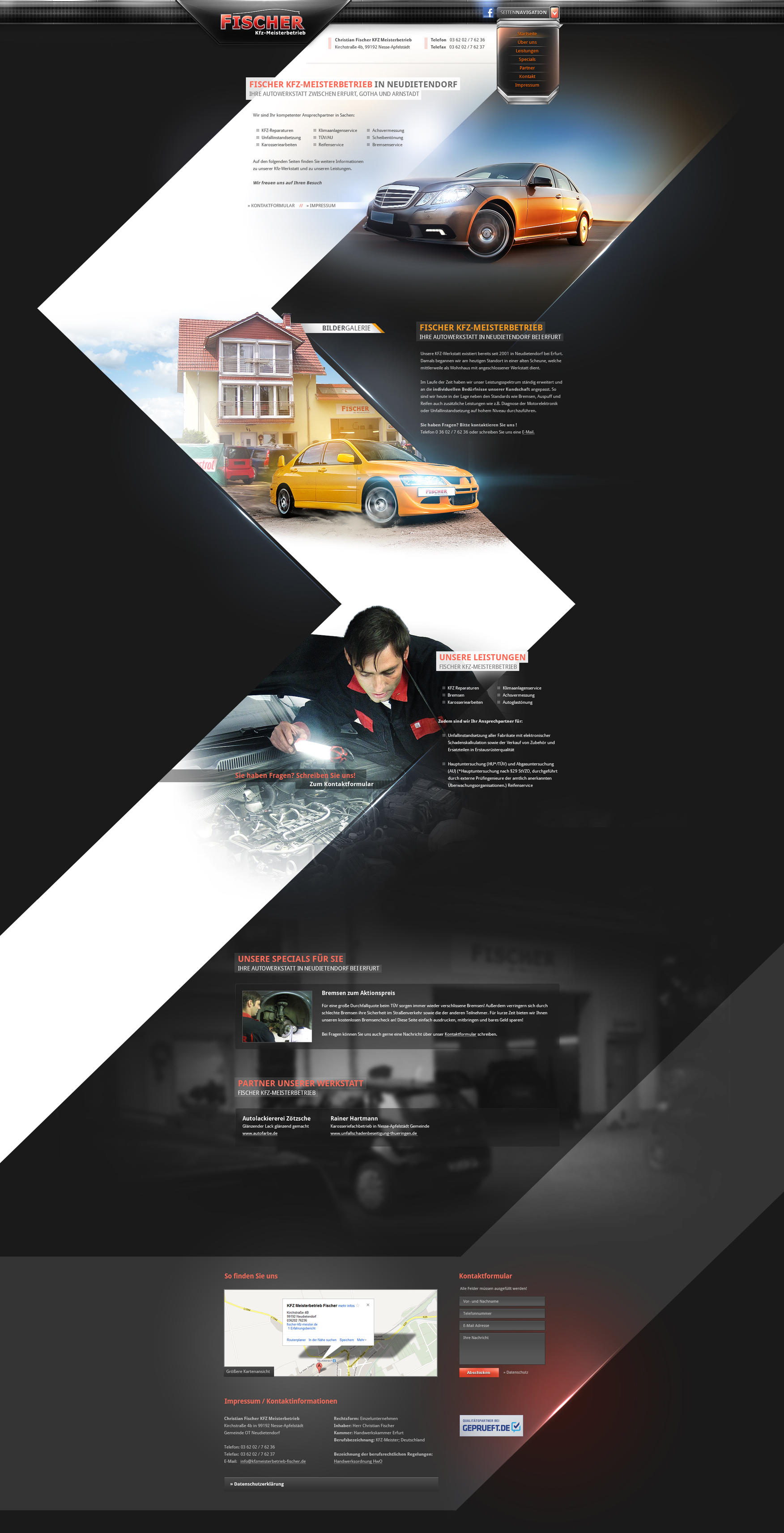 One-Page Design for a Car Workshop in Germany. Worked over 13 hours on it. Every image in this layout his hand-composed. Navigation is handmade and some pictures are from my client. I hope you like it.
Done in order for Euroweb.
Online
[link]
28.08.2012 - 400 Favorites!
THANK YOU!
Loolks like inspirated by
[link]
but totally remodeled. The branding maybe not great, but as for web design - very good. All blocks correspond the modular grid very fine. Very creative and visionary. Lot of sharp details and blurry backgrounds where it's needed.
But the navigation looks crappy. Same for the feedback form. The concept of diagonal lines should be kept through whole design.
The image of guy is oversharped.
That's all. I think. Good job at al.
I need to place 100 words so I'll type just bla bla bla bla bla bla bla bla bla bla bla bla bla

The Artist thought this was FAIR
4 out of 4 deviants thought this was fair.