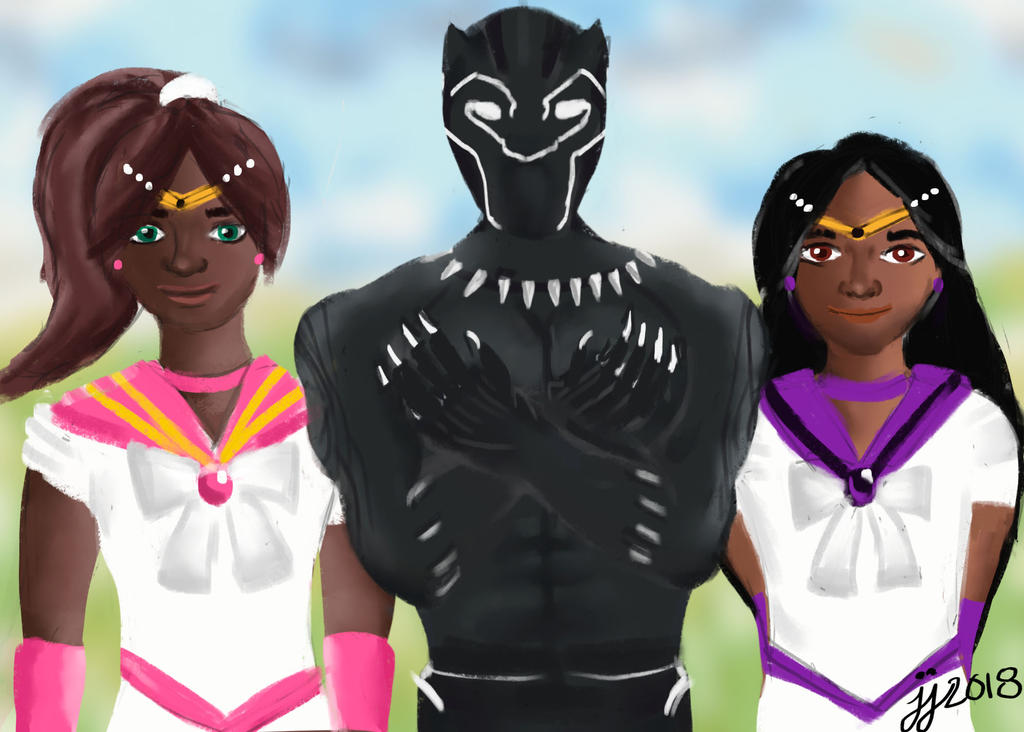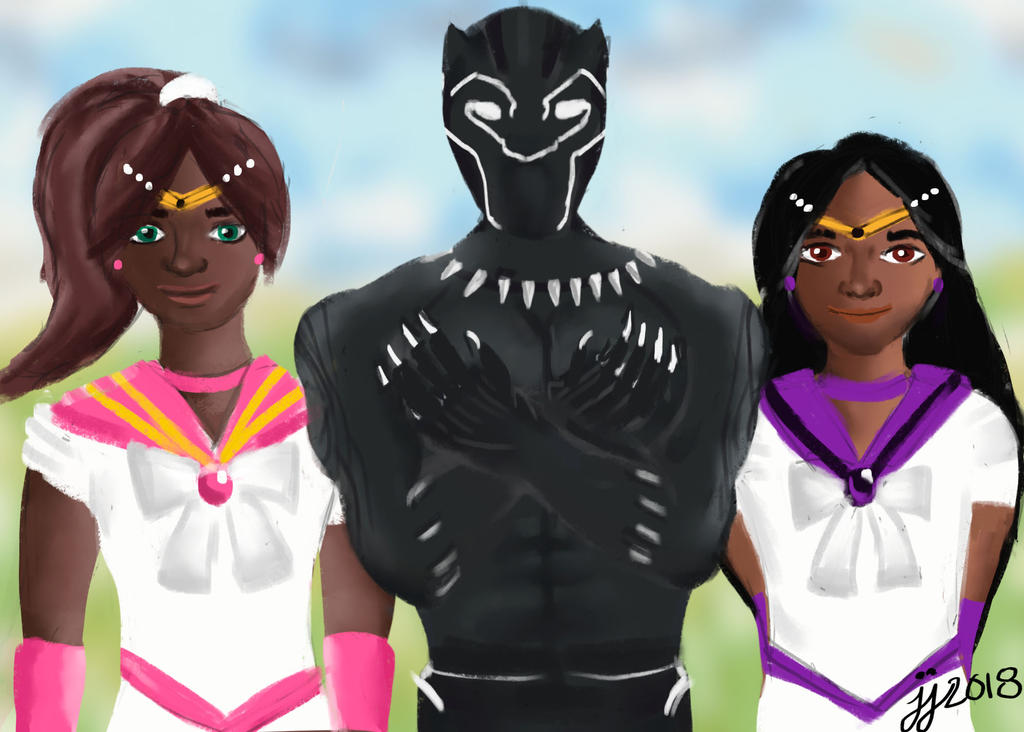 Watch
And last but not least, Super Sailors Sirius and Polaris take a inspirational and ground-breaking pic with T'Challa as the Black Panther himself, showing their admiration and support of the Wakanda king. Again, I love the coloring in this and how amazing they look together! This truly means a lot to me and I truly thank the artist.

Black Panther copyright Marvel Comics and Disney....
Sailor Moon concept copyright Naoko Takeuchi....
Sailor Sirius and Sailor Polaris copyright me......
Art copyright Joyce-Ann "JJ" Anthony -
jjanneanthony.deviantart.com/

Wakanda Forever.

Reply

I know, right? This was so was amazing to get. I'll definitely commission her again soon.

Thanks for commenting and the fave.
Reply

YES!!!! This must be a dream come true!
Reply

Hi hi there.

Yes, it was, and hopefully I'll get some more pics like this. Especially one with Sirius, Polaris, and Shuri during fighting an enemy. Thanks so much for commenting.

Reply

This is so cute, I love it!
T'Challa looks fierce!
Reply

Thank you so much for commenting, it was such an honor and pleasure to get this pic.

Yes, definitely fierce. And thank you so much for the fave!
Reply

Now there's a hero to look up to.

Reply

Reply

I know, I was so excited about it! Thank you for commenting, it was such an honor to get these pics.

Reply

Oh wow! Look at those nails O.o They look so sharp! (which they are. I just mean... I think... GAAH! I think they came out wonderful >_<)
Reply

Thanks so much, it was such a pleasure to get this.

She was so nice to do these pics for me, even after I made it so difficult for her.

Reply

It's been a super long time since we've last seen those two.
Reply

Oh yes, I know.

I'm not in the Sailor Moon fandom anymore....for a very long time and not planning on going back, but it just meant a lot to me to get this commission done, to show the diversity of comic, anime, and cartoon characters, just as in the real world. I really enjoyed how this came out. Thanks for commenting!
Reply