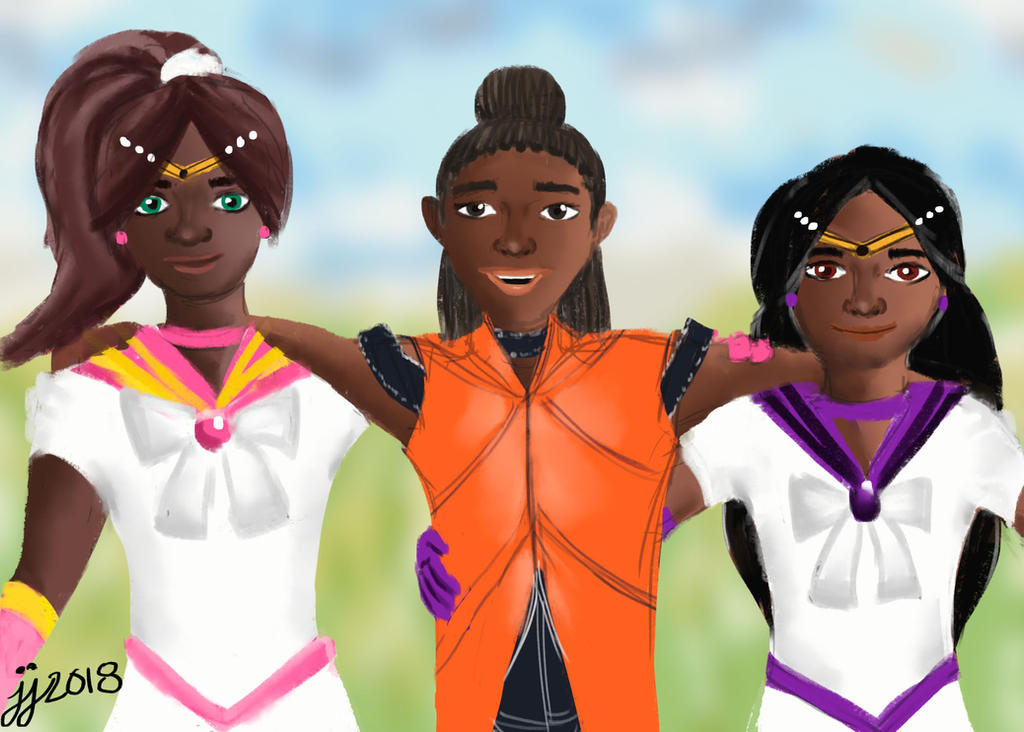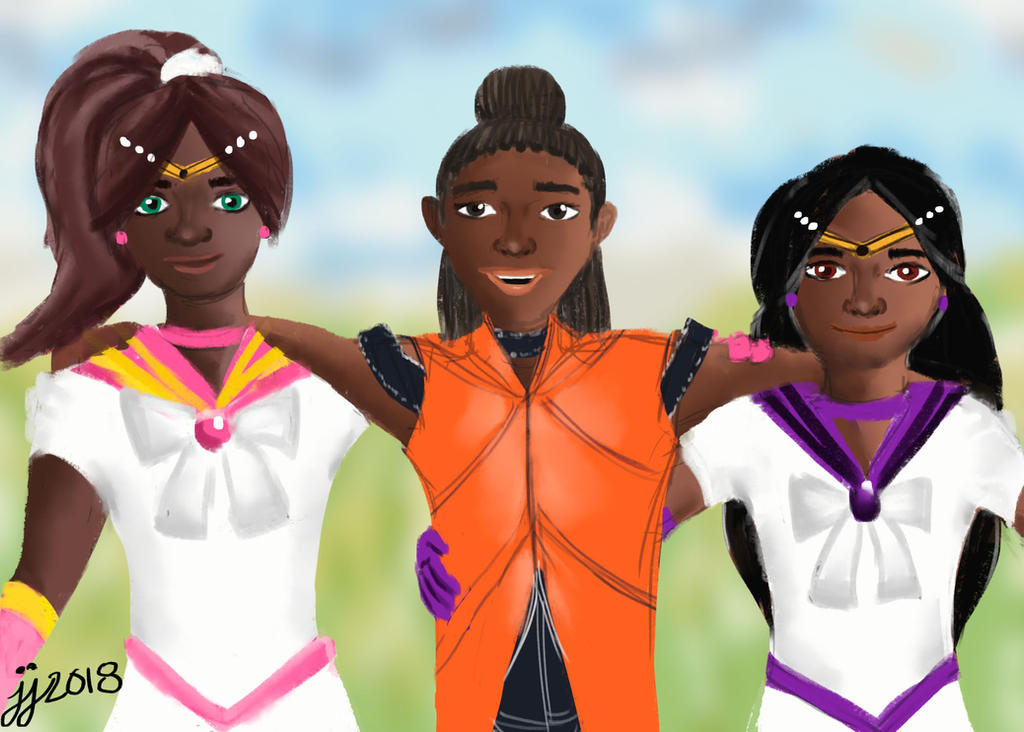 Watch
Next we have Sailor Sirius and Polaris hanging out with Princess Shuri of Wakanda, sister to King T'Challa, who is also the Black Panther. Honestly, I can see these girls just chilling and having a grand time in Wakanda! Sailor Polaris would be intrigued and impressed by Shuri intelligence and work in science...as she too is known to be quite smart, and Sailor Sirius would love her humor and out-going personality, as well as her loyalty to her family and country. This is truly a dream come true and I couldn't wait to show this to everyone!

Black Panther copyright Marvel Comics and Disney....
Sailor Moon concept copyright Naoko Takeuchi....
Sailor Sirius and Sailor Polaris copyright me......
Art copyright Joyce-Ann "JJ" Anthony - jjanneanthony.deviantart.com/
are the two on the side your original characters ?
Reply

Hiyas. Well, they are my very old Sailor Moon OC's, like it says in the copyright below. They are based on the Japanese anime Sailor Moon, and I created them.

Reply

So lovely and colourful

Reply