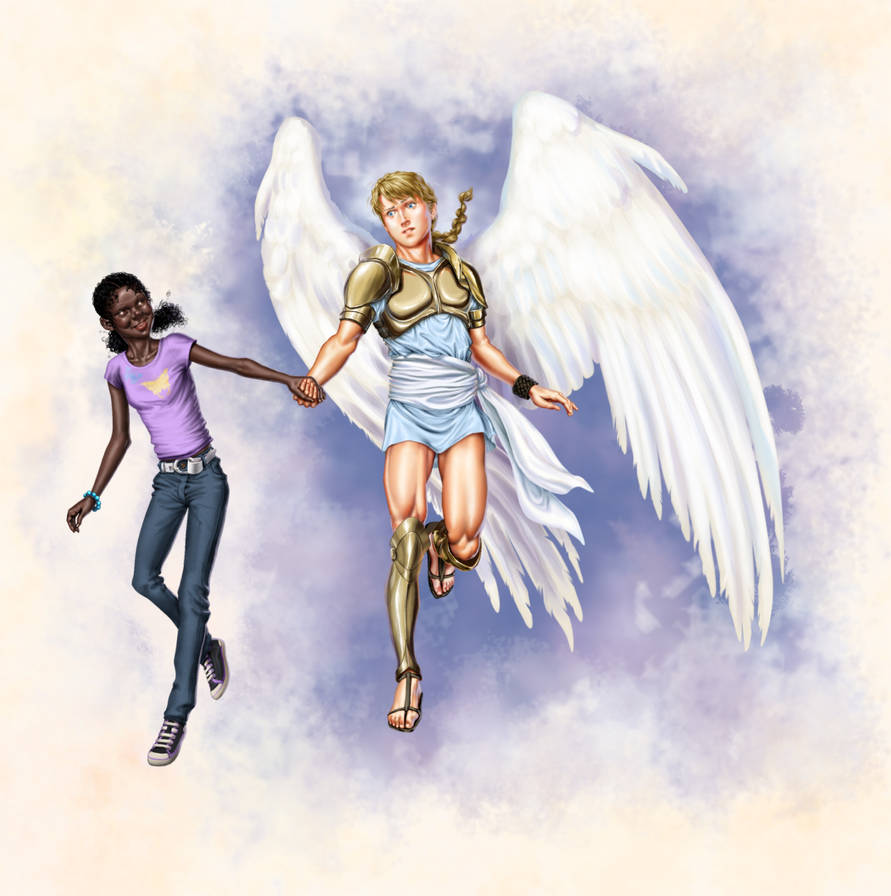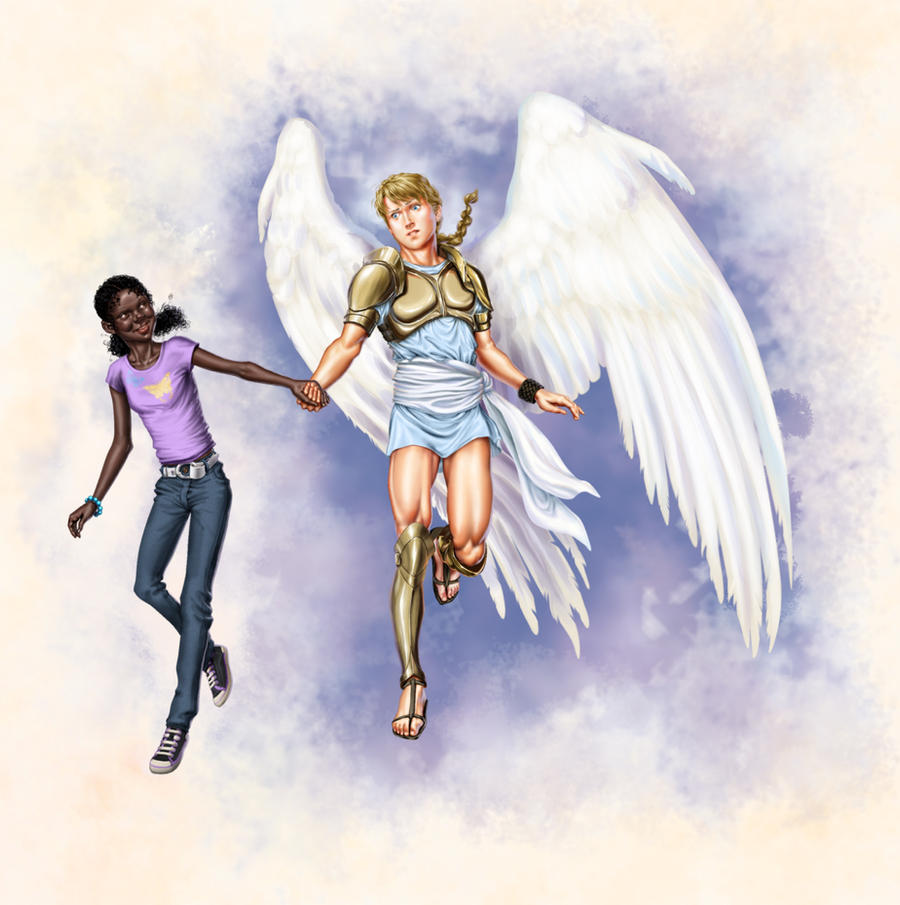 Watch
My jaw just literally dropped when I got this. I just couldn't believe it, it's like seeing Jahmiel and Aiko in head, EXACTLY how I envisioned them. I was so honored to receive this.

This wonderful commission was done by the talented Sapphiregamgee, and her amazing gallery can be seen here -
[link]
Please commission her, she is unbelievably talented, you won't be disappointed.

Okay, to explain, this is Aiko and Jahmiel, and this depicts a scene in my original story, "An Angel's Prayer", where Aiko drags Jahmiel off to help with setting up for a festival for orphans. Jahmiel doesn't seem very enthusiastic about going, but that's not going to stop Aiko.

Thanks Sapphire, this was well worth the wait.

As stated before, uploaded here with permission. Please do not steal.

Aiko and Jahmiel copyright me...
Drawing copyright Sapphiregamgee -
[link]
***Warning, this file is VERY big when you download it, so...download at your own risk.


Oh yes! You finally got a great artwork based on Aiko and Jahmiel!


Reply

Heh, yeah, I had it for about 3 years now.

I love it, it's perfectly done.

Reply

Oh my goodness!Help! Cough! Beautiful!
Reply

this is awesome

Reply

Thank you so much for commenting and visiting, I really appreciate it.

Yes, it's one of my fave commissions so far, and the artist was so patient and kind with me.

Thank you again, and please continue to look around my gallery.
Reply

Reply

I know, right? Exactly like how I envisioned them.

Thanks so much for stopping by!

Reply

You're really really welcome

Reply

You're the best!

Honestly, the fact that you took the time out of your busy schedule to visit AND comment...that says a lot about you.

Reply

aww thanks a lot

thank you for telling me that

you really awesome person

Reply

It's just that...it's so difficult to get visitors and comments from Deviant Art members. They only care about AWESOME art or art about yaoi and yuri. It's not fair to the others, so whatever comment I get, I appreciate it a thousand times.

You've really shown me there's quality people here on Deviant Art.
Reply

Reply

I know, right?

I love it, I knew I made the right decision when I chose her. Thank you, and please let the artist know what you think.

Reply

Oh, you lucky, lucky... LUCKY ONE!
Reply

I know, isn't she?

I love his outfit, exactly what I envisioned.

Thank you so much for commenting!

Reply

Reply