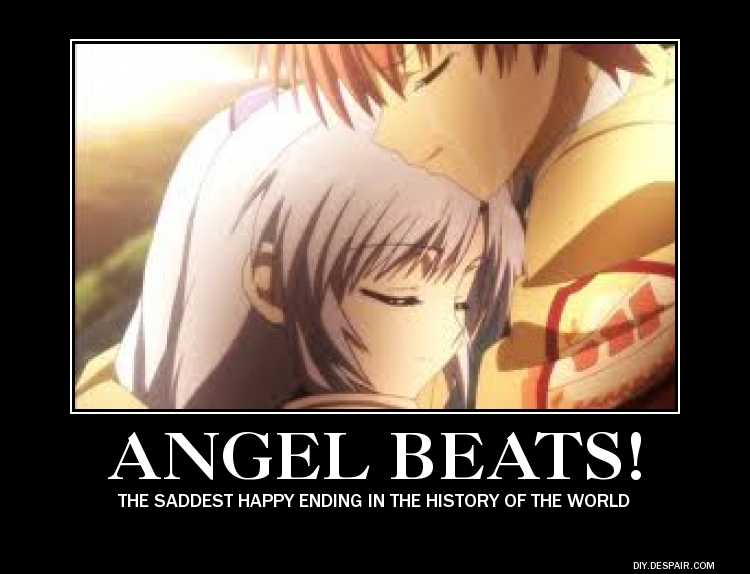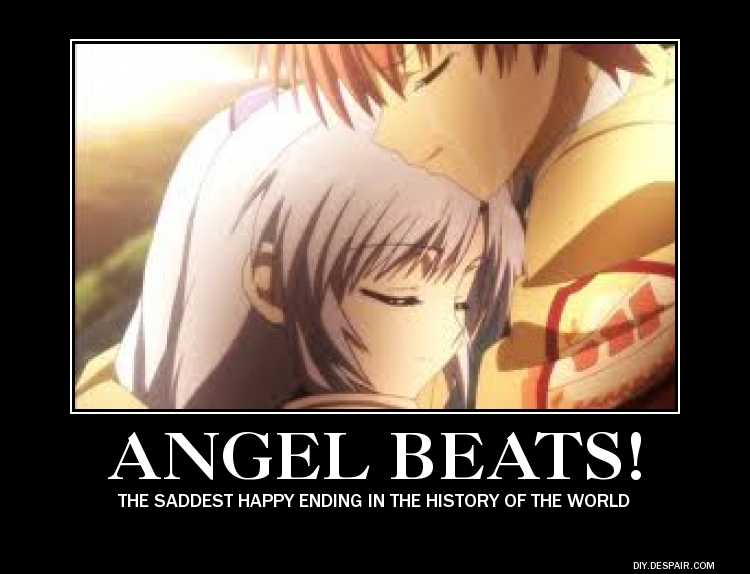 This is one of my favorite animes...I cried for two days after I watched it. I copied down the five graduates last words and memorized them:
Naoi: "Thank you...so much!"
Yuri: "Well, hope we meet again someday!"
Hinata: "All righty! Later bud! Peace out!"
Kanade: "Truly and deeply, thank you for giving my life to me."
Otonashi: "KANADE!!!!"