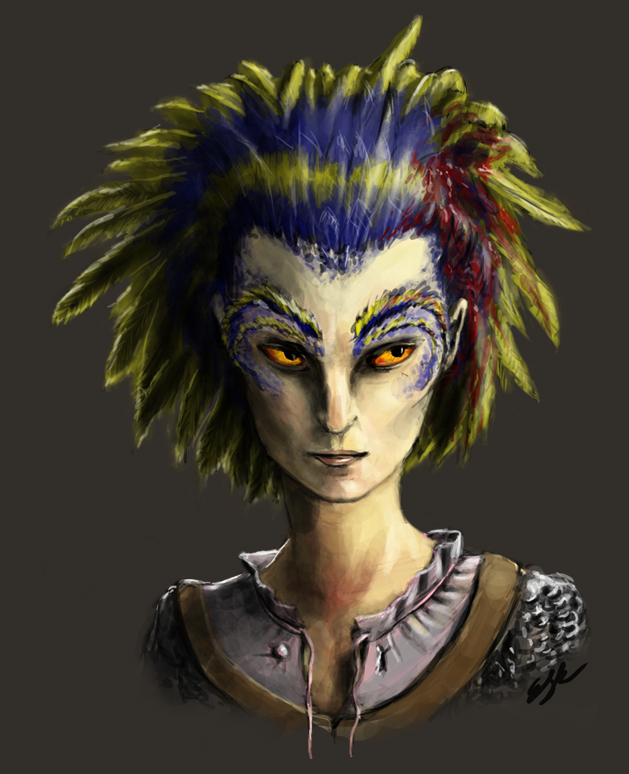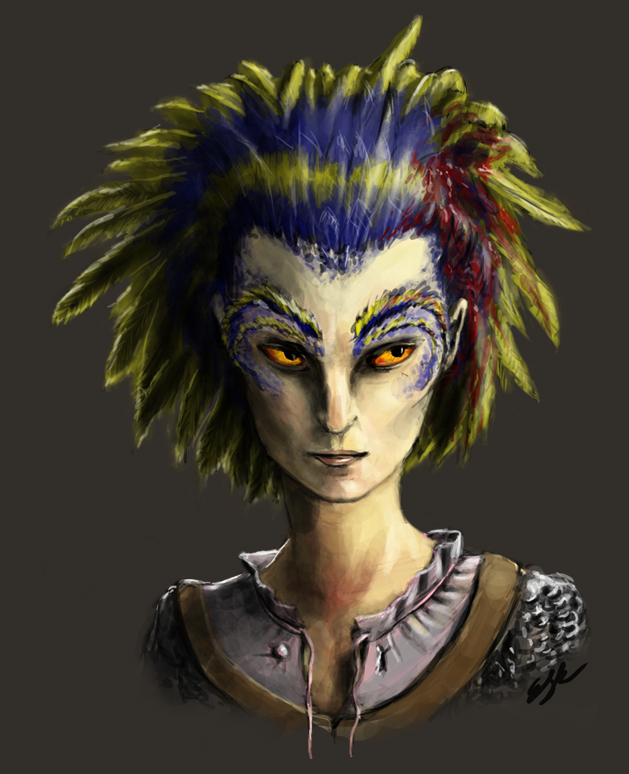 Watch
A cool little character of mine from a Pathfinder game.

Fun fact: the blood in her hair? It's not hers.

Done it Photoshop, blah blah, all the usual stuff...

The colors and shading/shadows are great! Eyes not all. Blends very well! I'm a fan of cheek bones

Reply

Reply

ooh. I like it - especially the shifty, suspicious eyes.
Reply

This reminds me a bit of 'Guild Wars 2's Sylvari
Great job! Really like it~
Reply