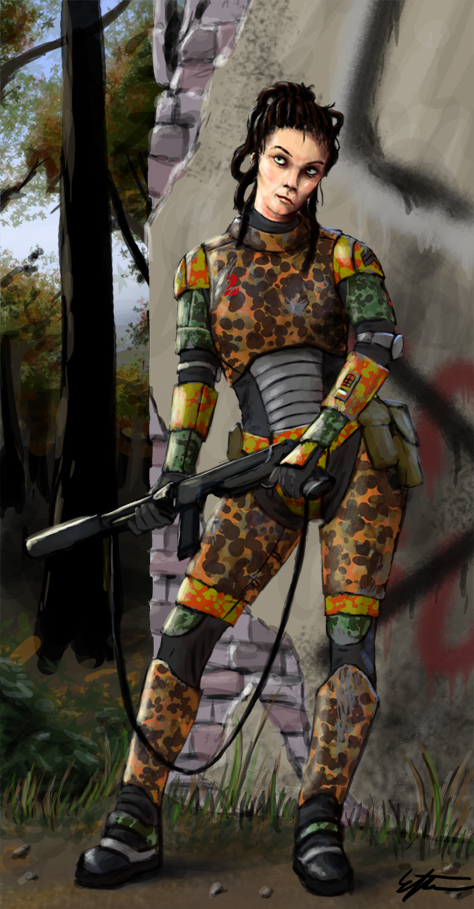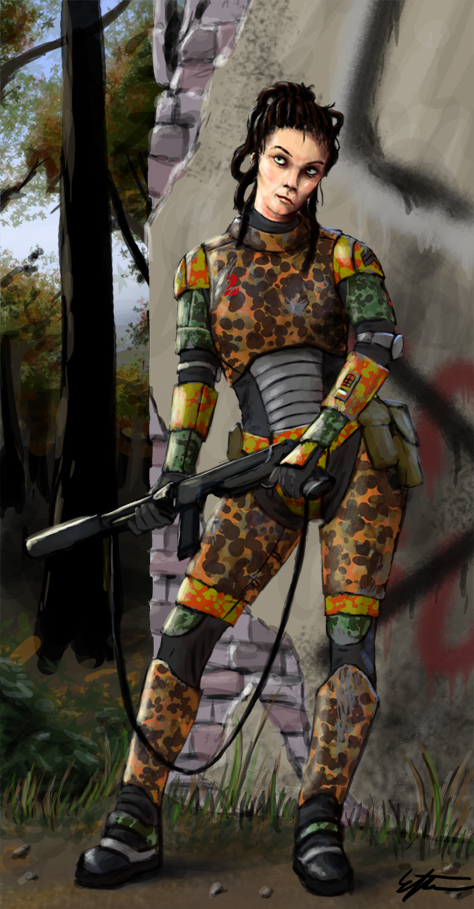 Watch
This the Rifts version of my original character, Sarai. She's a mind melter, and all-around nice gal. Here you can see her posing for a photo before a mission.

If you can identify the weapon she's holding, you get a cookie.

I checked a few of the books (Free Quebec, Triax 1 & 2) but couldn't find that gun so no cookie for me. But I still had to leave a comment to say that I like this. The soft shadow behind her on the graffiti wall really makes Sarai pop out (not to mention the autumn-coloured camo armour). Also, I like that her face isn't too beautiful. I find it tempting to idealize females when I draw them and since Sarai has a PB of 12, I think this suits her perfectly. Well done!
Reply