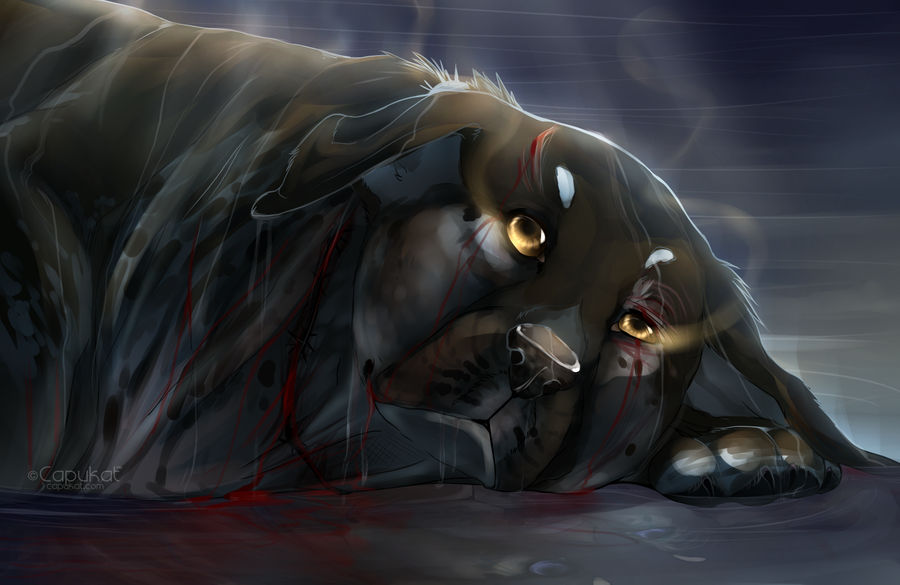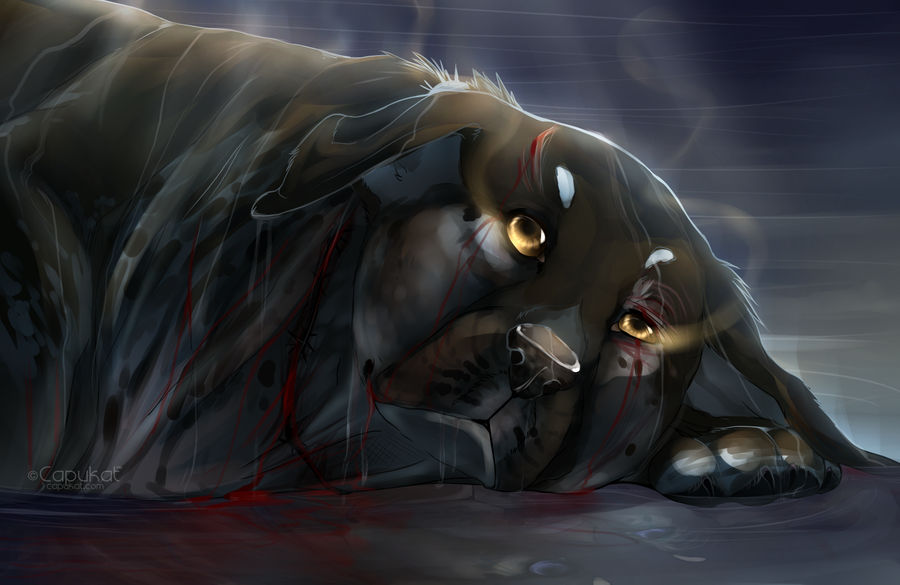 COMMISSIONS

YOUTUBE

TUMBLR

WEBSITE

FURAFFINITY

TWITTER

I suggest listening to this while looking at this image:
[link]
Download for full view
Want to save these animals?
Join #AnimalAwareness to show your support for saving endangered and abused animals and contribute to our galleries to spread the awareness!
Abused animals, still an enormous problem forever growing. But that doesn't have to be the case.
You can make a difference in how animals are treated.
;w; I may be just another person on the face of the earth but I'm determined that art can be another way to help animals in need.
Spread the awareness through art and literature and make deviantArt another place to show your works.
These animals don't need to suffer, it'll end, the question is when?
~~~
If you look closely, I made his reflection have blue eyes and his form slightly less saturated in colors.
He's on the brink of death and what I pictured when drawing this was as old dog,
fighting abuse his whole life,
and finally gets the chance to stop fighting.
(That's barbed wire around his neck)
This isn't uncommon and although this isn't based off an actual dog, it's a very real case.
Help now! And Spread the Awareness.
~~~
Puerto Rico dog park and abuse
Now this article is also a must read, there are parts of Puerto Rico that are known for their animal abuse and even 'petnapping' dogs and cats from families and making them fight.

Other works by me

___________________________________________________
Design © Capukat|Me
Art © Capukat|Me
SAI- 3 hours