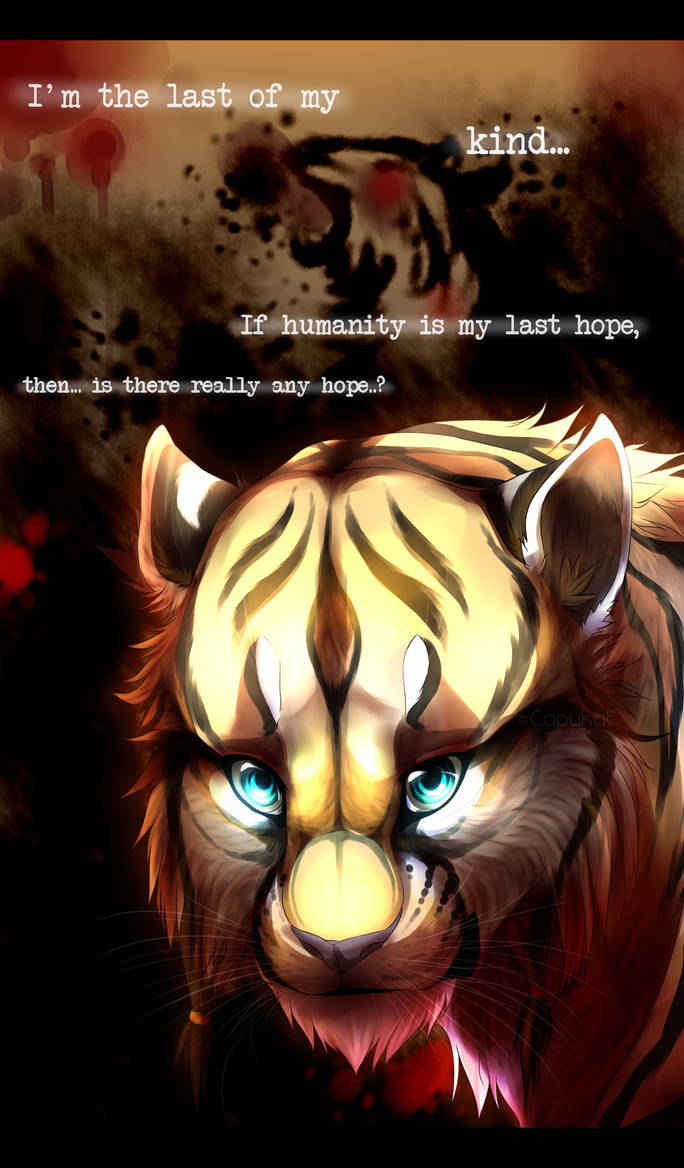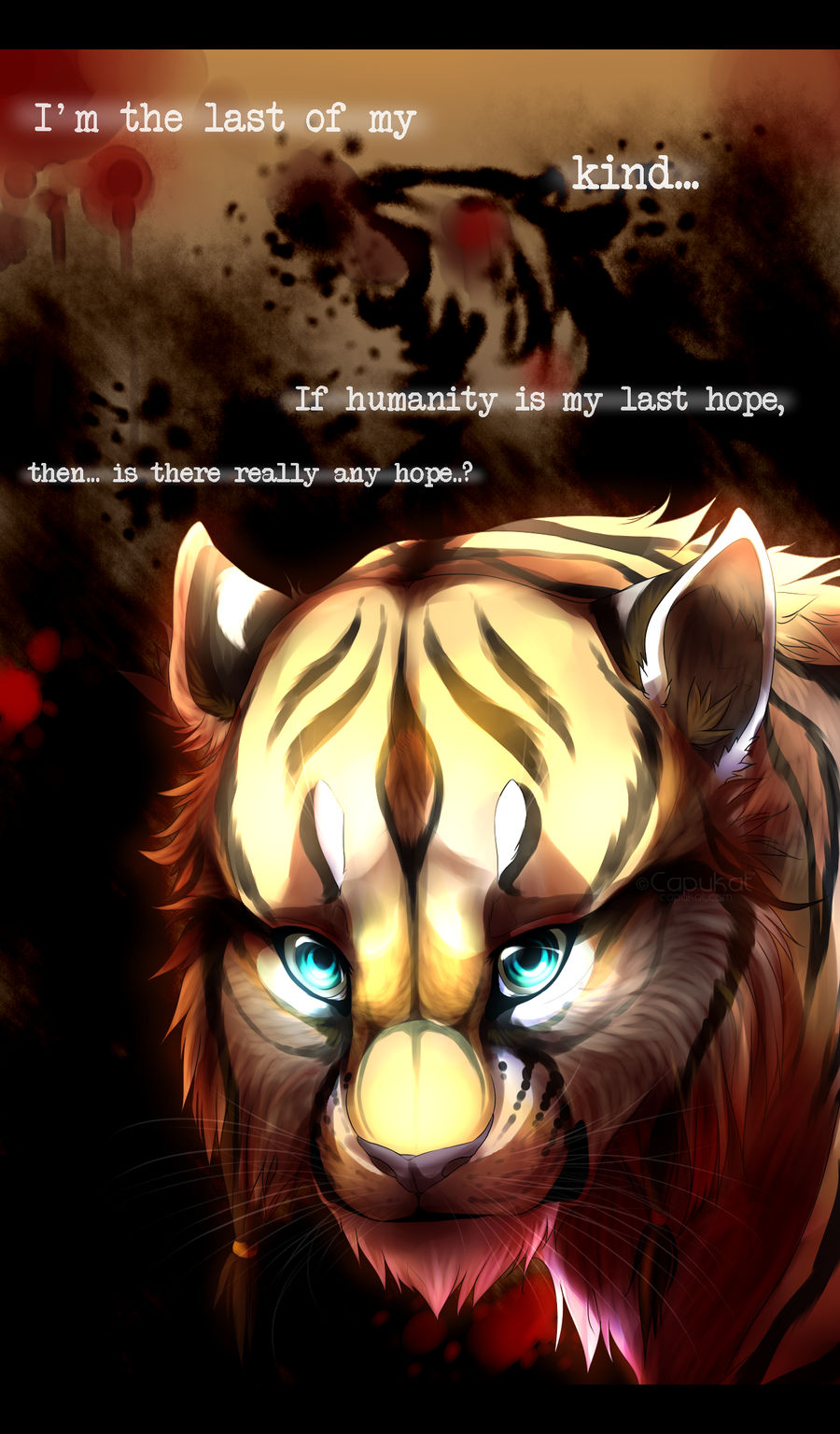 COMMISSIONS

YOUTUBE

TUMBLR

WEBSITE

FURAFFINITY

TWITTER

The Caspian Tiger (species portrayed here) is actually extinct.
So this quote no longer stands true though I did write it.
Join AnimalAwareness on dA in our efforts to contribute to the end of extinction and spread the word!

I recently made a Caspian (Persian) Tiger OC. Curious to learn more about their species I looked them up only to find they went extinct in the 1950's.
This was to me the point where I felt like I had to do something. They're one of so many beautiful creatures completely wiped out from this world.
The list of endangered species are off the charts as the numbers of poachers that remain uncaught still hold strong.
I will be making this a print and all profits will go to animal awareness organizations.
Please spread word to help other still existing endangered species.
I will be doing further works of this sort and also am in the process of making an Animal Awareness group.
So check these guys out to get a glimpse at just one of many fascinating species that are already or heading towards complete death and extinction.
Wikipedia page on species
More info on the Caspian Tiger
(among many other websites)
Character:

Other works by me

___________________________________________________
Character © Capukat|Me
Art © Capukat|Me
SAI- 21/2 hours