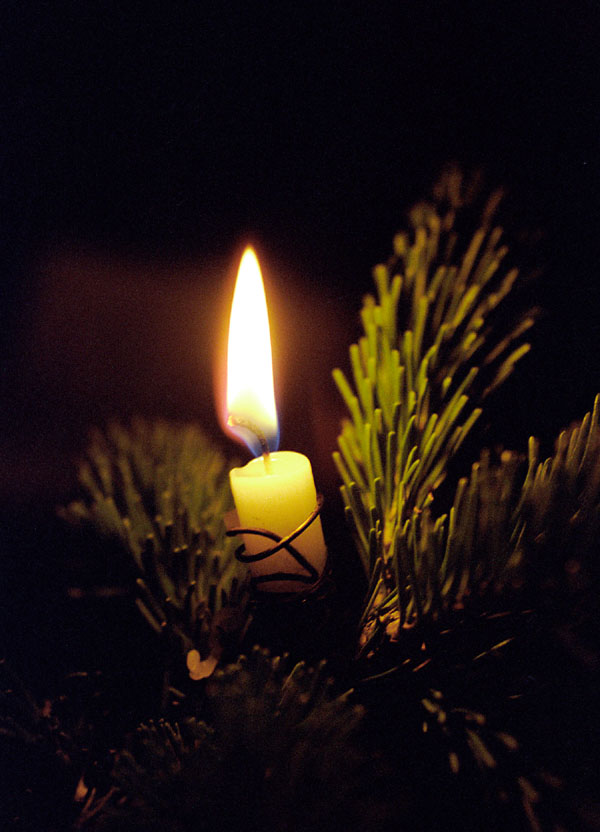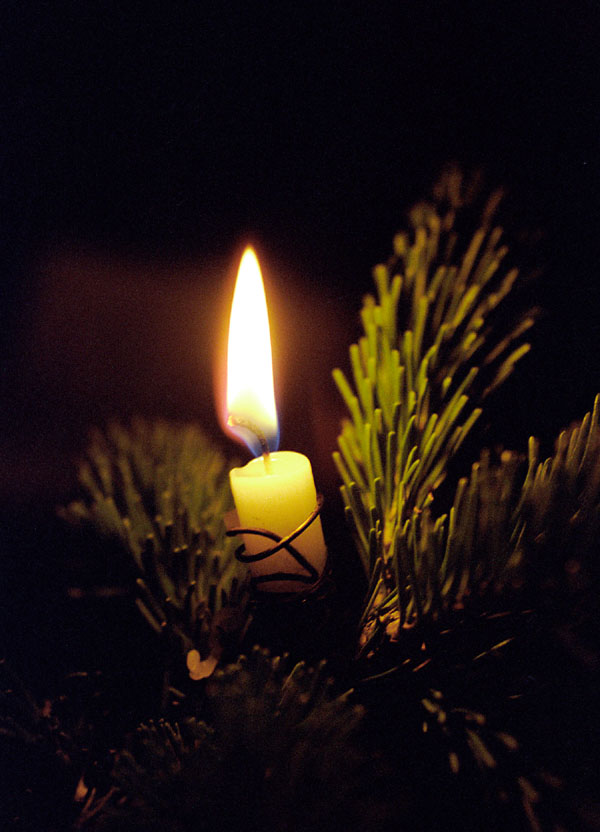 Watch
Candle in the Christmas Tree.
Soft needles in the warm light...

December 24, 2003.

Interesanta... ja Tu veel ieliktu ar kaadu filminju fotografeeji, ar kaadu diafragmu utt., buutu ljoti pateiciigs

Reply

Tagad jau buus gruuti to atcereeties... Sen tas bija.

Camera: Canon EOS 300
Lens: krievu Volna 9 - fokusa att. ap 50mm (esot laba prieksh macro, bet nu asumu ar roku jaastaada

)
Film: preciizi nepateikshu, bet slaidu taa nebija, taatad Fuji Superia 200 vai 400.
Ja atrastu negatiivu, tad vareetu preciizi pateikt.
Ceru, ka nodereeja. Ja veel kas interesee, saki!
Reply