Hello!!! I'm just your average artist, nothing crazy. I'm flexible in the digital and traditional art, but my absolute favorite to do is water color. Or maybe digital, because you can erase your mistake.
I tend to use two digital programs, sometimes three. My main one is the cult fav Paint Tool Sai and to edit I use Clip Studio Paint EX. And depending what I'm doing, I also use Paint Storm.
As for traditional I use prisma colors a whole lot, as well as copics. I actually prefer gauche to watercolor, but Winston is da bom.com.
Please do not use/edit my photos without my permission. I get cranky when people use my art

so yeah, don't be a jerk and use it without credit/permission.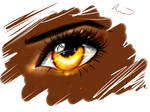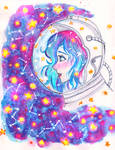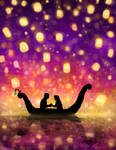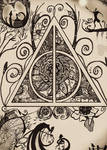 <-- my awesome sister. Her arts way better than mine... .__.