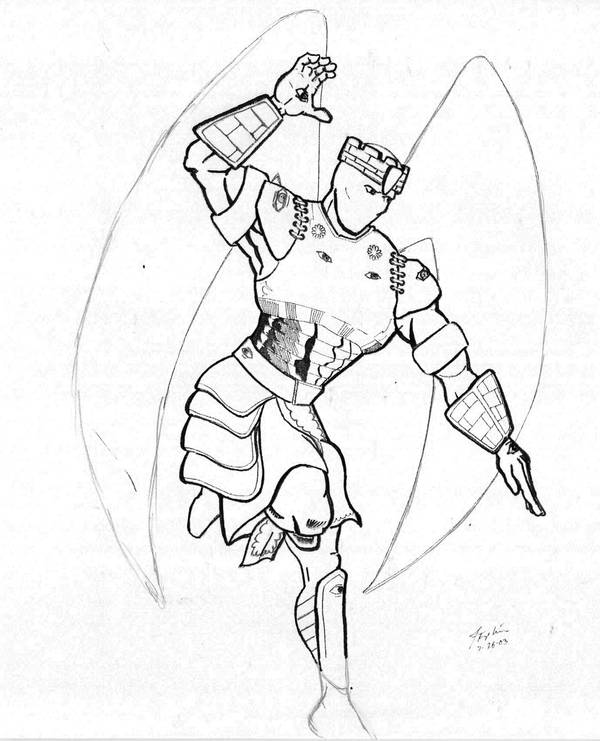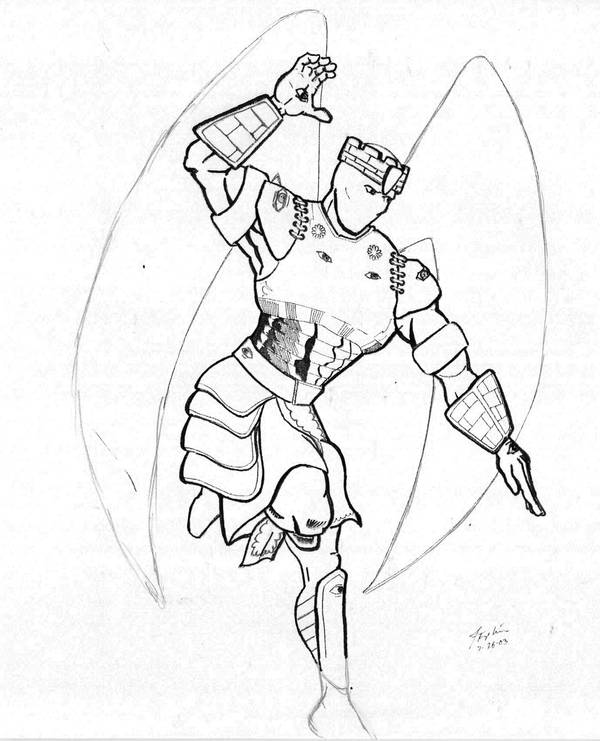 Watch
Another original character I came up with several years ago, Sanctuary is an angel. He is a protector and a relentless brawler. All the eyes you see on him are his eyes. The ones on his hands reveal the good and bad things of the past and future. He has no mouth, nose or ears and cannot speak but he can hear. He is VERY good at what he is assigned to do- almost robotic in his approach. He appears when needed and disappears as soon as he is done- which makes teaming up with him a bad idea because he's not there to look out for anything but what he has been sent for!

Awesome picture and character.

Reply

Neat! I like the 'castle' design and the technical parts, both together.
Reply

Very nice lineart!

Reply

Thanks. I plan to color it one day- just don't know what colors yet!
Reply

Nice pose and design. Interesting!
Reply

Reply

Thanks. I don't know abot colors, though. I figure lots of gold & silver (grey)?
Reply