Hey all! Captain Vegeta here, but you can call me CV for short. I've been on DA for a long time, but it was just my way of viewing and keeping track of all the beautiful artwork that is out there. It still is that to me, but I'm trying to get a bit more active in the fan communities that I enjoy. Not to mention writing fan fiction, specifically Teenage Mutant Ninja Turtles and Dragon Ball Z fan fiction.

I try to be polite and friendly and all I ask in return is the same courtesy.
I love all animals, but my passion is cats, big or small. The picture above is of my little girl, B'elanna. I can't get enough of that little tongue sticking out!

If you care to, you can also find me on fanfiction.net under the name captain_vegeta and on AO3 under the same name. Maybe see you there!

Current Residence: GA
Favorite genre of music: Pretty much everything but gangster rap and screaming heavy metal
Operating System: Vista 64...not that I LIKE it, but it's what I'm stuck with.
MP3 player of choice: My cell phone?

Favorite cartoon character: Got two of those! Donatello and Michelangelo.

ALSO favorite anime character...VEGETA!
And now for the stamp collection!





:thumb167726280:






:thumb245986935:











:thumb462249737:






:thumb473702452: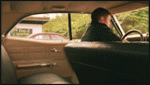 Thank you very much for taking the time to visit! And feel free to say hi! I'd love to hear from you!