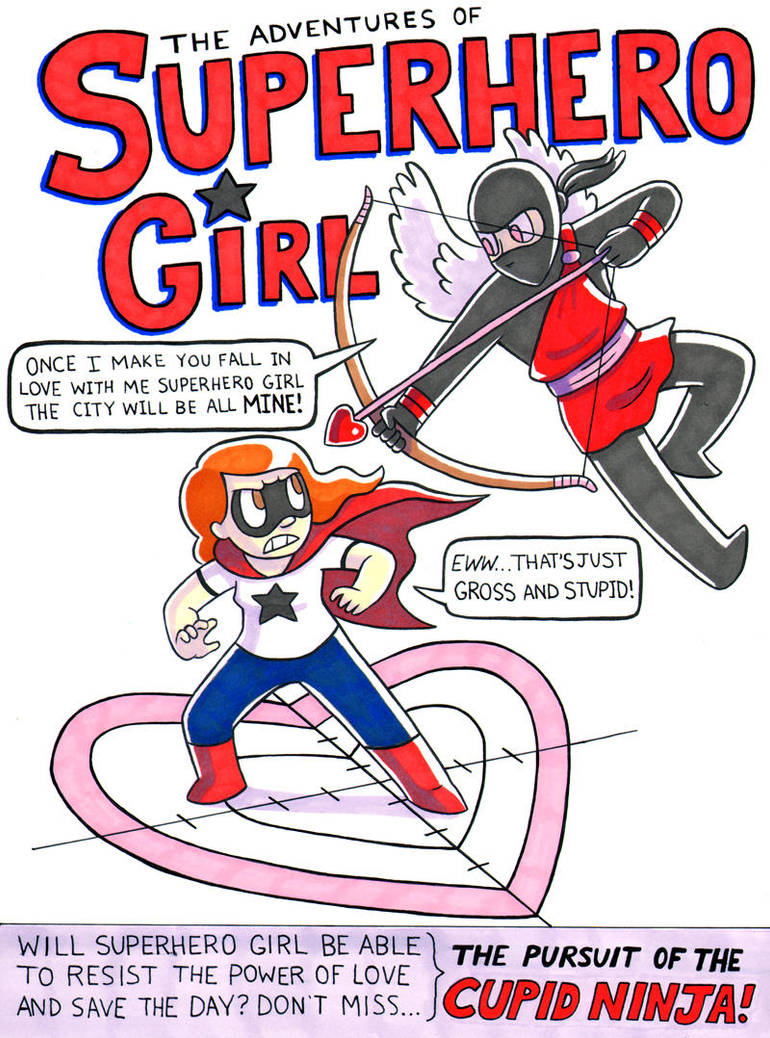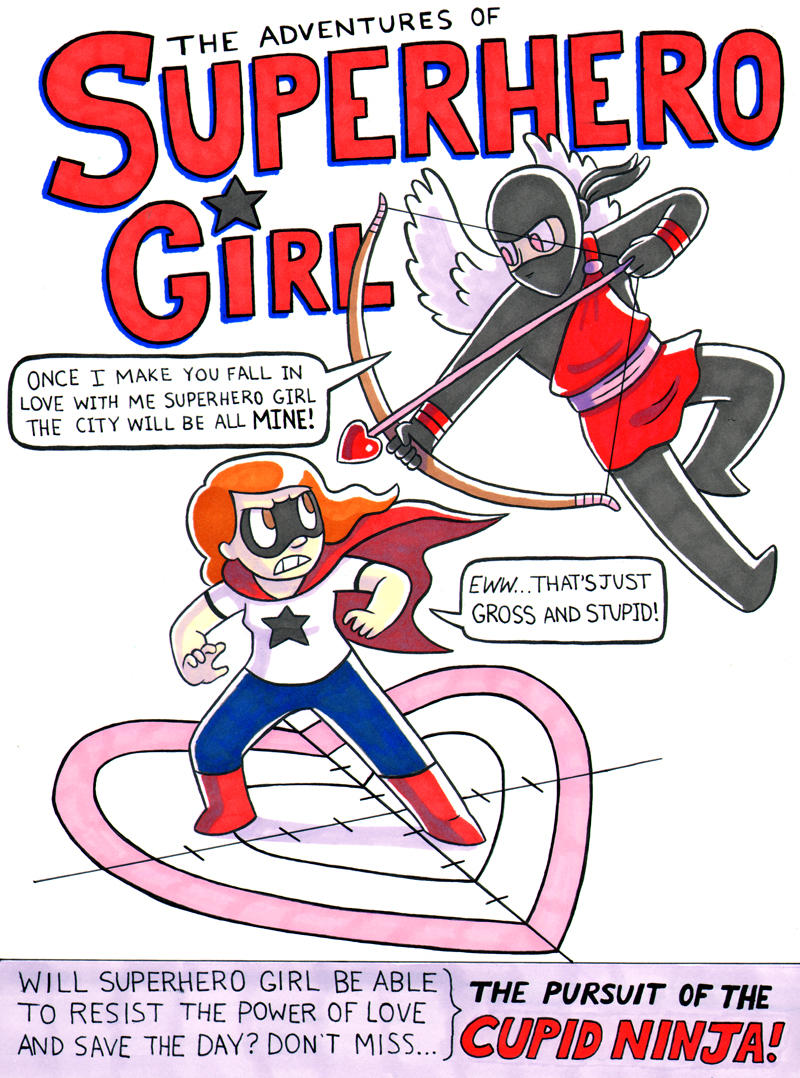 So, Cupid Ninja's plan is this:

1) Make Superhero Girl fall in love with him.
2) ???
3) Take over the city.

Good luck with that... or not.
Reply

This is great! Love it!!

Haha oh, those ninjas...
Will they ever learn...how to plot?

Reply

Very cute picture. I like the expressions and how poster like this piece is. Keep up the good work.
Reply

Love her very girly reaction! Great job!

Reply

Next promo poster for Superhero Girl.

Reply