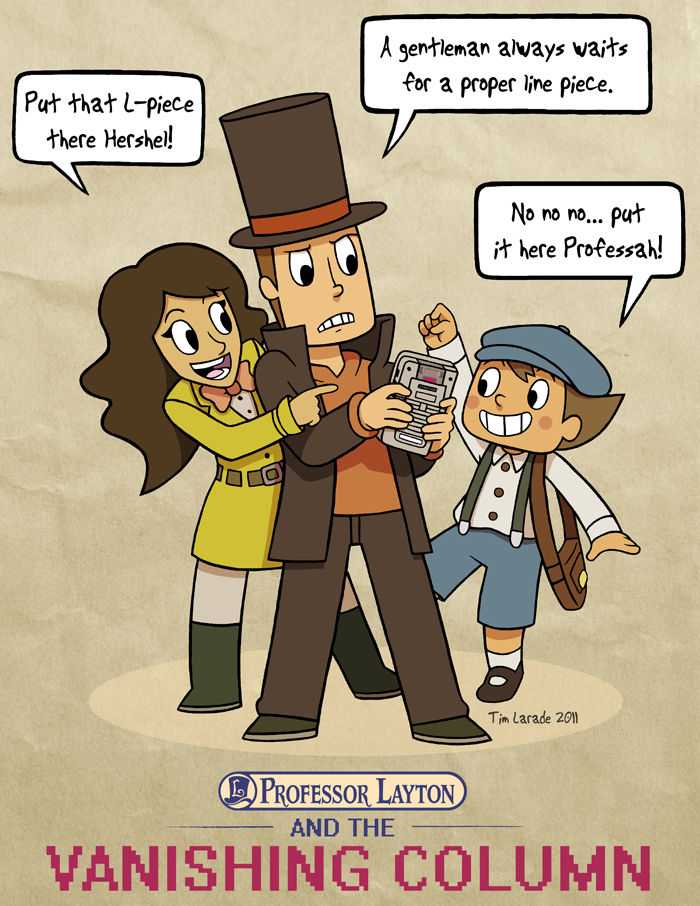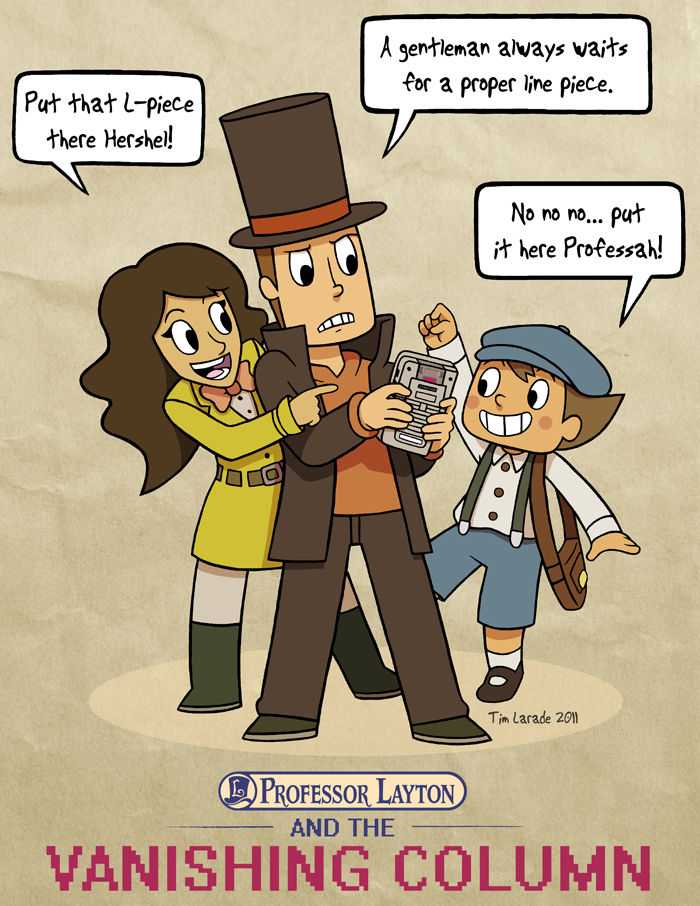 Another character I've been meaning to do fanart of for the longest time: Professor Layton!!
Guess what guys? I really like solving puzzles! And what's the ultimate puzzle? That's right! TETRIS!
The Professor Layton series has been a really amazing series. The first game was pretty solid and they have improved with every game since. It's quite something to see a series not only maintain it's quality but improve upon it.
Also, man the ending to Unwound Future might have been one of my favourite moments of gaming last year. It made me tear up hella good. So many good things I could say about the Professor!
Anyways enough rambling! I'll be selling this picture at Hal-Con which is coming up this weekend! You can find out all about it here:
[link]
I'm looking forward to having a great time there and I hope to see lots of people!
Enjoy! (Oh also please no spoilers about "The Last Specter." I haven't finished it yet!)
Thanks to my friend AJ for coming up with the title!