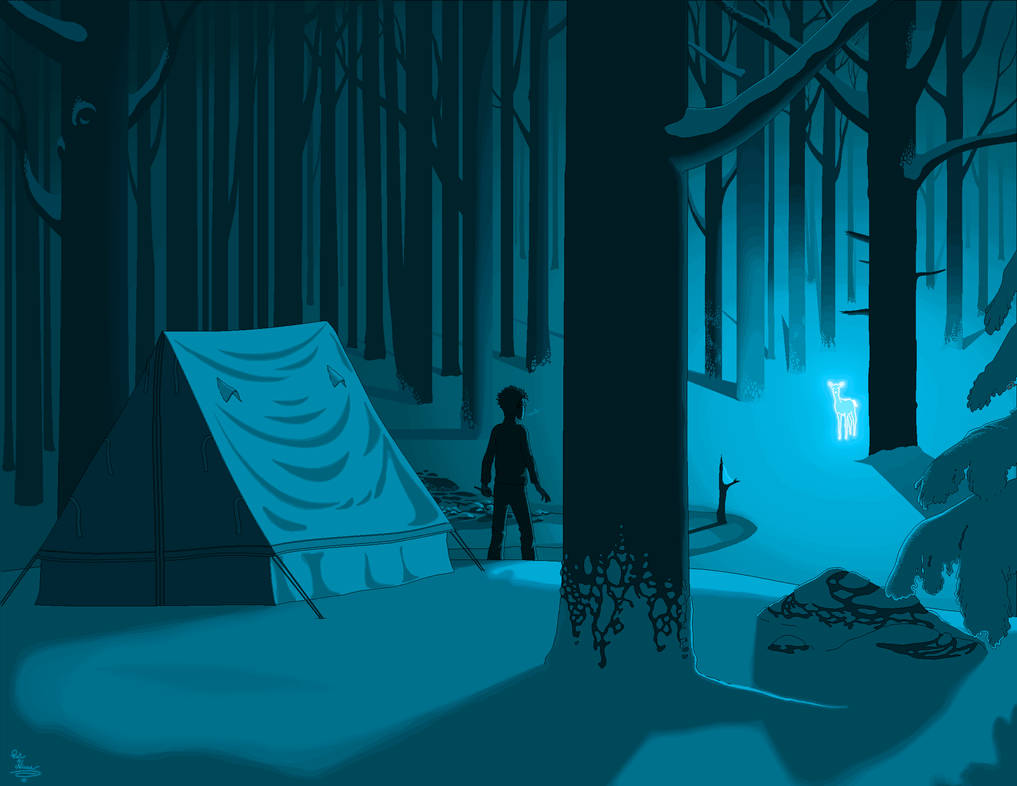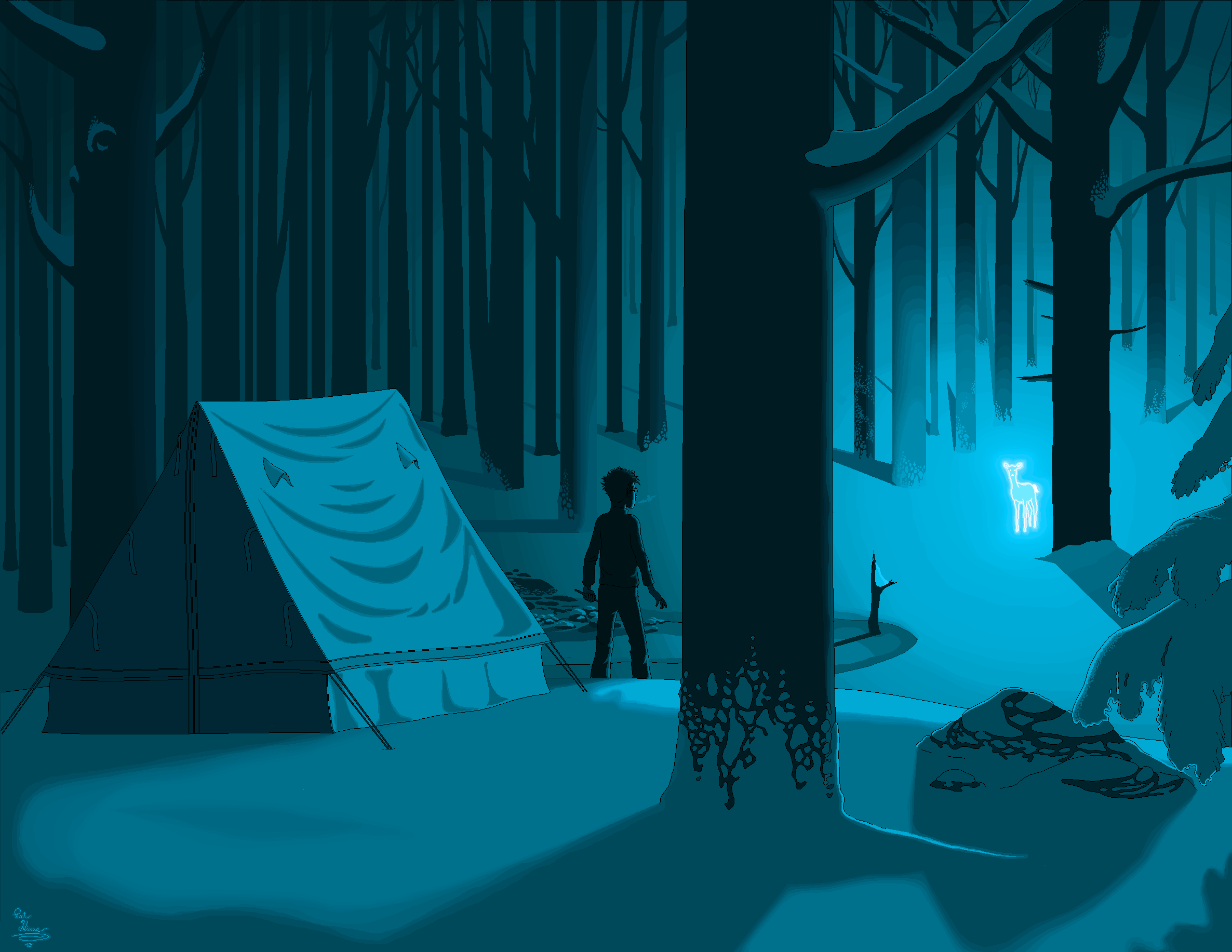 Watch
From HARRY POTTER AND THE DEATHLY HALLOWS.

Created in MS Paint.

This was one of those passages that really stood out in the novel; quietly spiritual, directly quoting Arthurian legends, and immensely intimate, especially once you discover who owns the doe.
It's as if I'm reading that passage all over again. The highest compliment I can think to give, and it deserves it, is that JKR would love this.
The glow of the doe is spectacular; I love the lighting effect it gives to the trunks of the trees, and the small clearing it's standing in.
The detail of the snow on the trunk facing the "viewer" is just how snow really does look on trees...
and as I've taken more than one moonlit walk in the snow, the shadows that the patronus is casting are just right, as are the colors.
The only thing that sort of stands out as odd, is the darker shadow of what I'm guessing is a rock formation? (Bottom right corner-ish) It seems as if it's casting too long of a shadow for its height.
I love the depth of the woods. Some of the trunks seem a little monotonous; there is a beautiful fir tree in front - one or two firs in the midst of the background woods would not be amiss. However, if you were going for the starkness factor, then it's quite appealing in that sense.
Again, lovely job.
The Artist thought this was FAIR
25 out of 27 deviants thought this was fair.