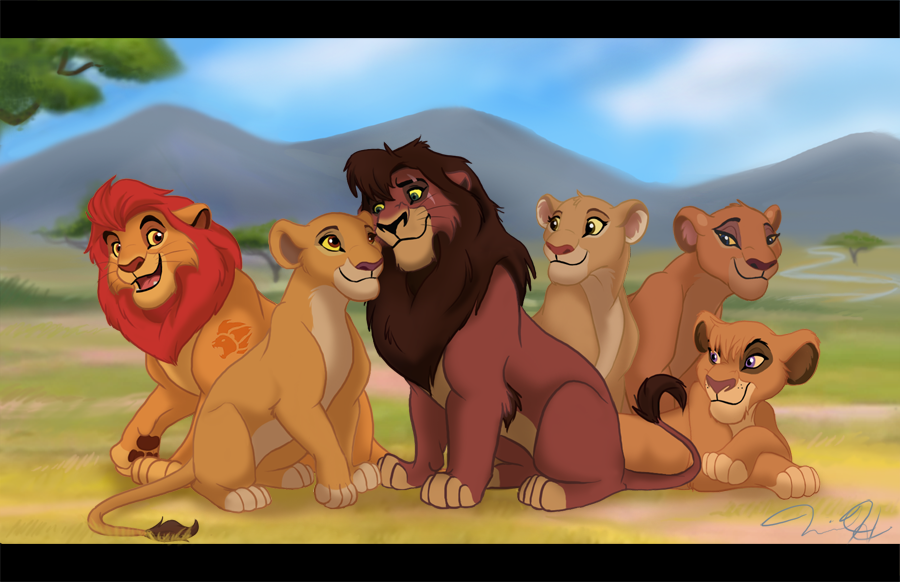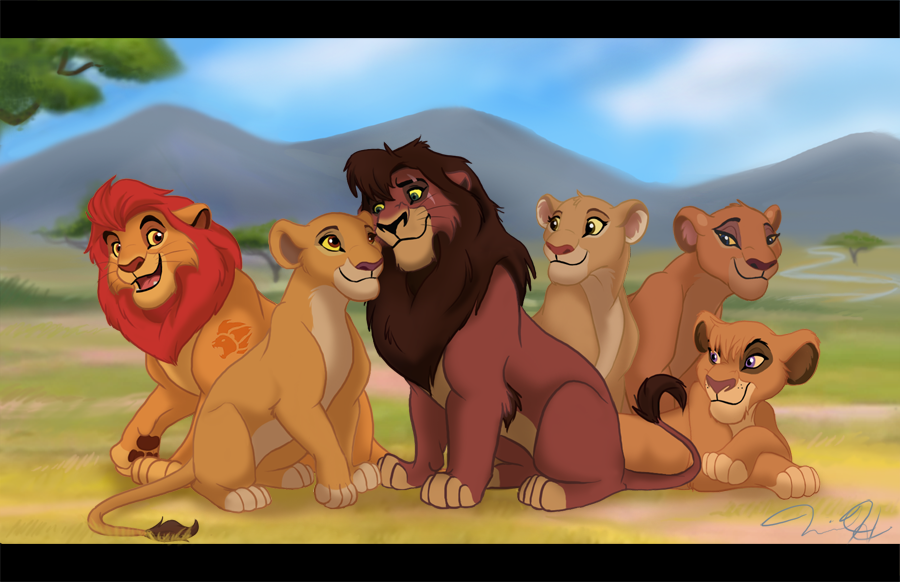 Watch
Well guys, looks like I got the drawing bug again, and so I've been picking away at drawing this for the last week or so.

inspired me to try doing a BG worth looking at, and I think I've improved! I looked at a lot of the background art used in The Lion King to help with the colour pallet and such. I hope you like it!
Pretty happy I can still draw these guys. I was surprised how little I needed to reference Kovu and Kiara. It's been a while!!
Also, teen/young adult Kion!

I think he turned out pretty good too! He's grown out of his spots, and so has Tiifu and Zuri. (the ones under their eyes)
Anyways, I hope you all like it. I was thinking about doing a little BG contest...would anyone be interested if I did?
PLEASE don't re-upload anywhere OR USE WITHOUT PERMISSION!
thanks guys!
characters © Disney