Opening a couple more slots of these so I can motivate myself to do stuff! These will still be done before the 25th

edit: one more slot! Then finishing them, then opening again if I have time to make more.


(๑>ᴗ<๑)

10 dollars USD a pone. will be similar to ones below. paypal only <3
480x620 canvas.
let me know if you want anything special (diff colour hats n stuff, or maybe something different, scarves etc- so long as its reasonable!)
dunno how many slots ill have. they will be done before xmas regardless, but if youre defs sure you want a slot let me know asap!
if you want multiple ponies in one picture itll be 8 for each extra and double canvas size(or whatevers applicable) from shown above.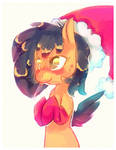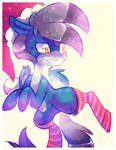 welp cheers <3