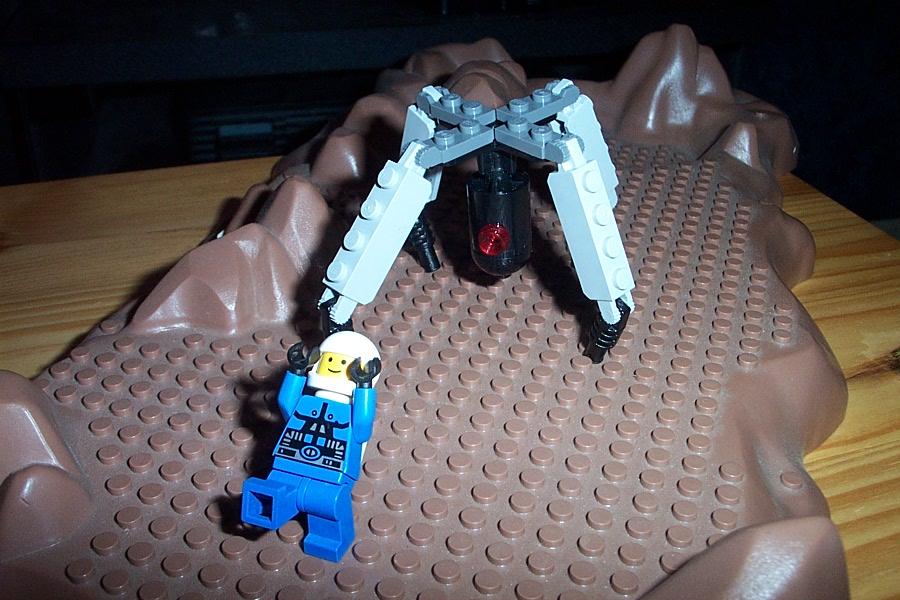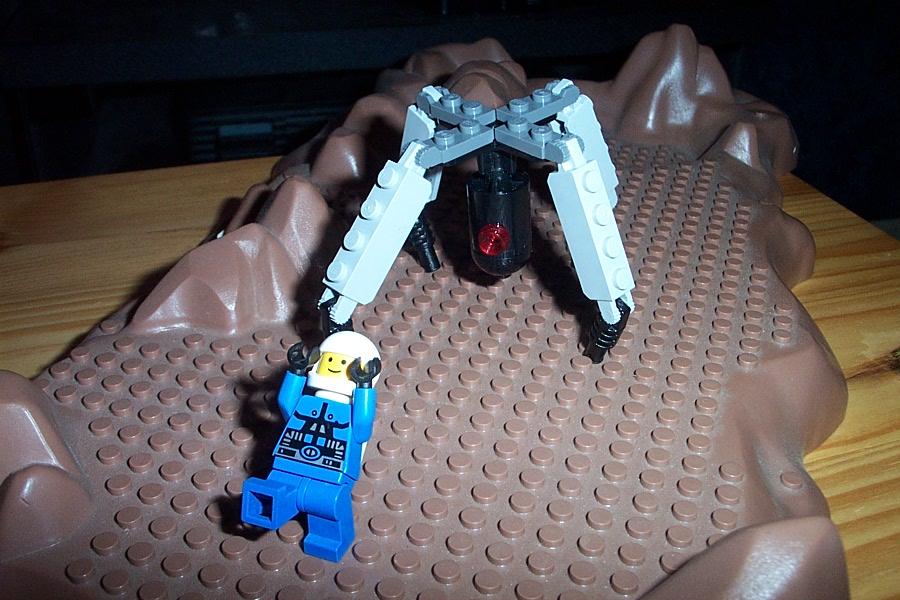 Watch
Another Space Quest Lego creation, this one done with actual real-life pieces. There were several pics like these I did at the time, but frankly, this is the only one that came out right (mostly due to lighting issues regarding my camera flash reflecting off the plastic). I'm no photographer.

Anywho. Roger runs for his life from the deadly exploding spider droid, blah blah blah.
"Maybe it's lonely, and just wants to be your friend..."