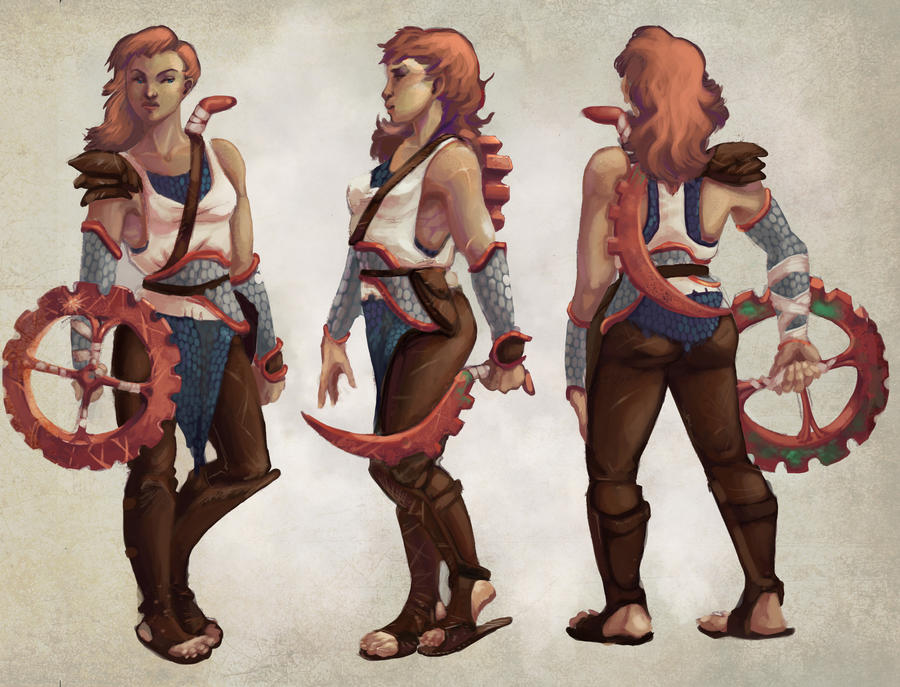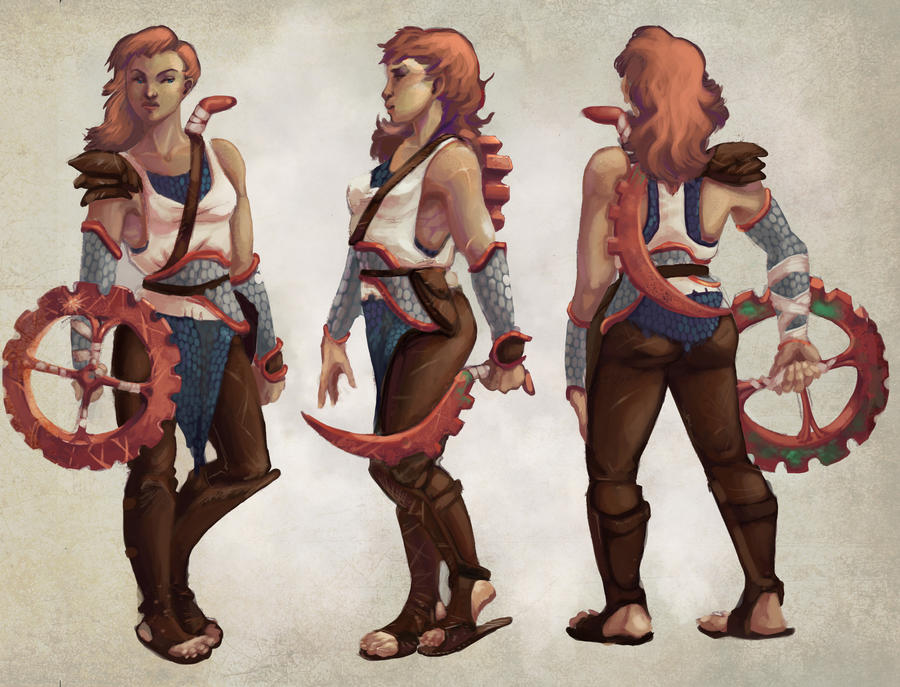 Watch
A character design turnaround for a rough and tumble sort mercenary character. She's been through the mill.

Photoshop
I didn't track the hours.

Yeah I know there are still some problems with her feet.

Reply

I like that the gear isn't backed. It might make her fighting style really interesting. She could still deflect oncoming blows, with the added bonus of being able to use the openings to trap an opponent's sword, and maybe even disarm them with it. Hell, she could even chuck it at someone. Just a thought!

Very unique design.
Reply

Cool concept! I think the circular shield-weapon is really creative; especially with the idea that it looks like a gear and a wheel

I like her flowy hair too

Reply

I really like the concept for the character. Especially the gear themed weapon and shield. The armor is pretty neat too!
Reply

Interesting weapons! How does the circular one work?
Reply

That ones a shield! It wouldn't working for stabbing thrusts... But still. It seemed like a good design element at the time. Maybe she could back it with wood?
Reply