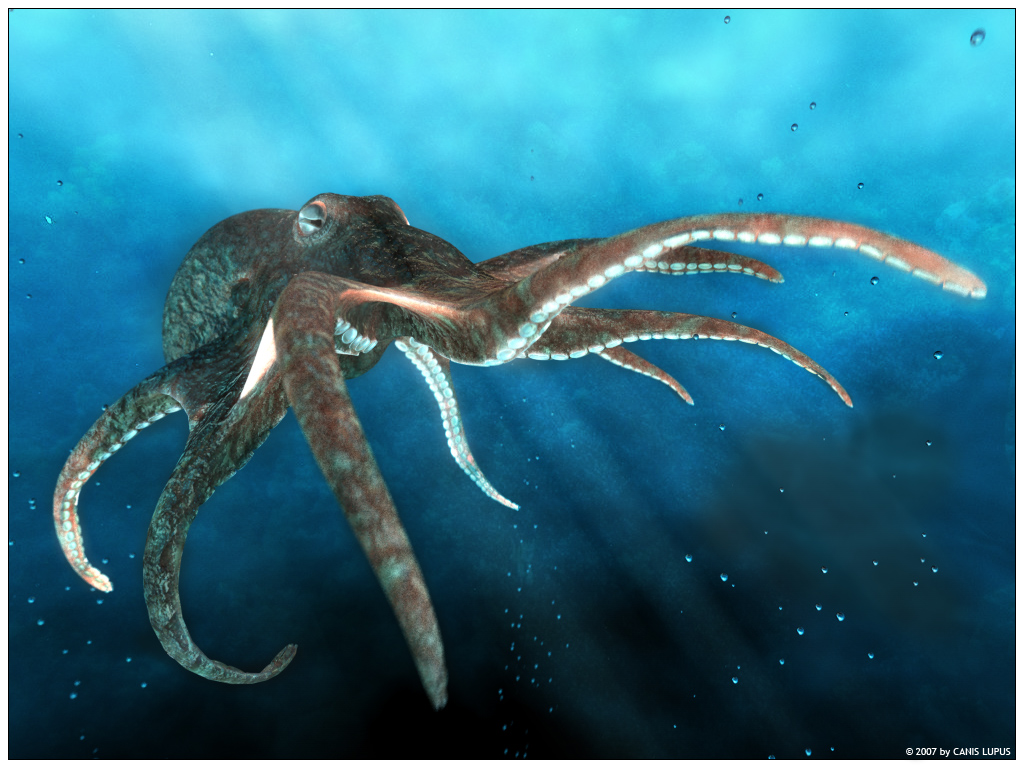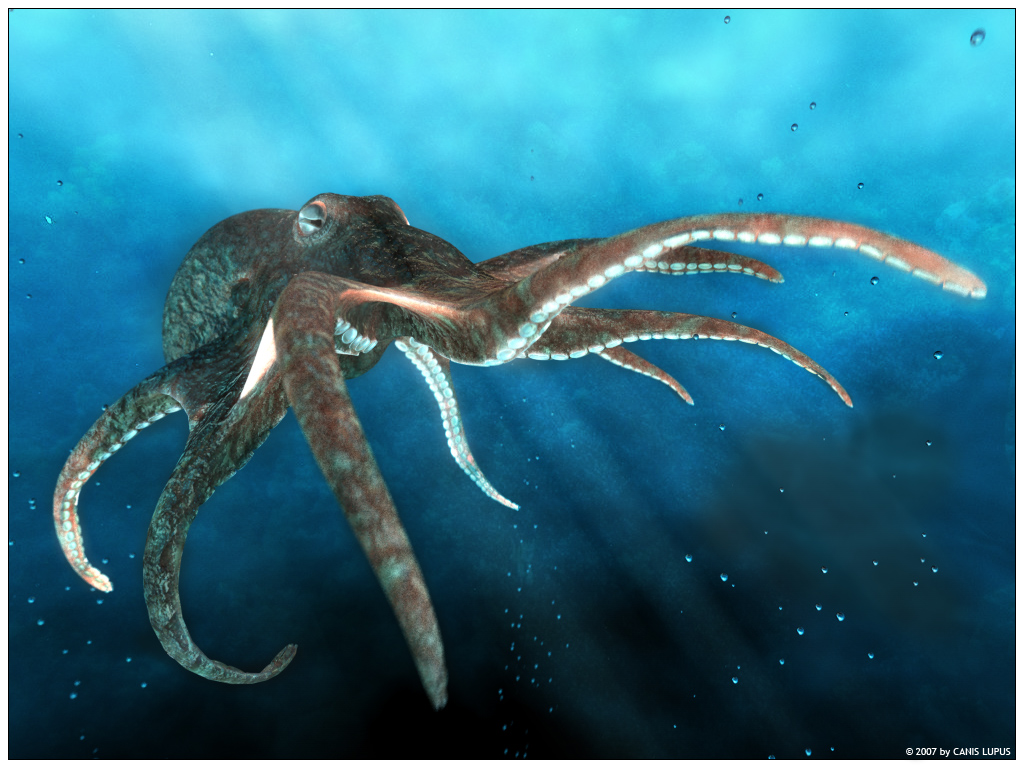 Watch
Octopuses are probably the most intelligent of all invertebrate animals. They have remarkable abilities such as protective mimicry, changing their surface structure and imitating the behaviour of other creatures. To me this is simply fascinating.
I finally found time to be creative again

Creating the model itself took me only about 4 hours. The hardest task was figuring out a good material though. I think it turned out quite nice. At the end even the material preview brought my pc to its knees.

Hope you enjoy it.
Created with Cinema 4D R10 and FinalRender