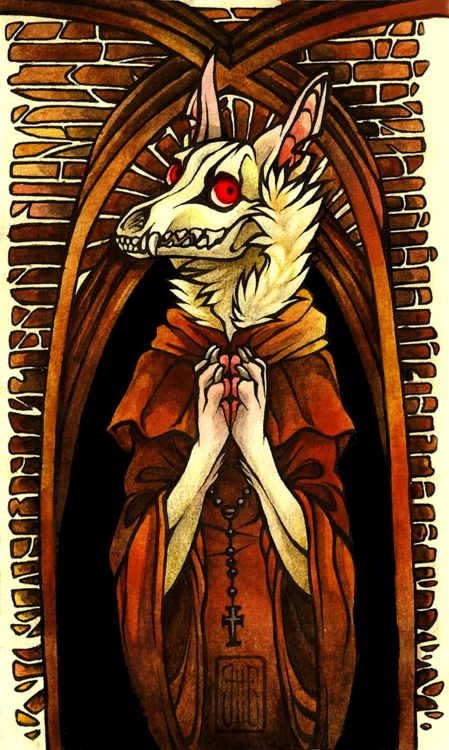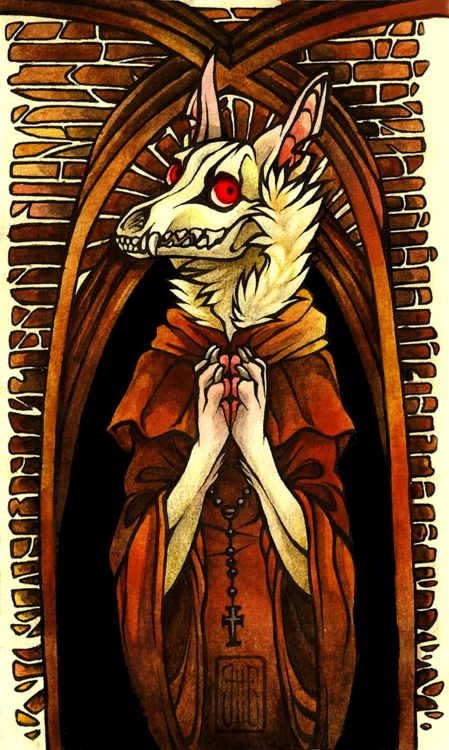 Watch
So this is what happens when you gen an overdose of Umberto Eco's
The Name of the Rose.
And I highly recommend that book, it's one of my resources of endless inspiration.
This is actually a bit older piece, done in last November, I think.
After floating around my room over christmas it was scanned and posted to
my tumblr
about two weeks ago and now, finally, it's here too.
As a future hint, sometimes my latest artworks are posted there before dA.
Black Staedtler pigment liner, watercolours and pencil.
character, artwork ©GhoulShoe