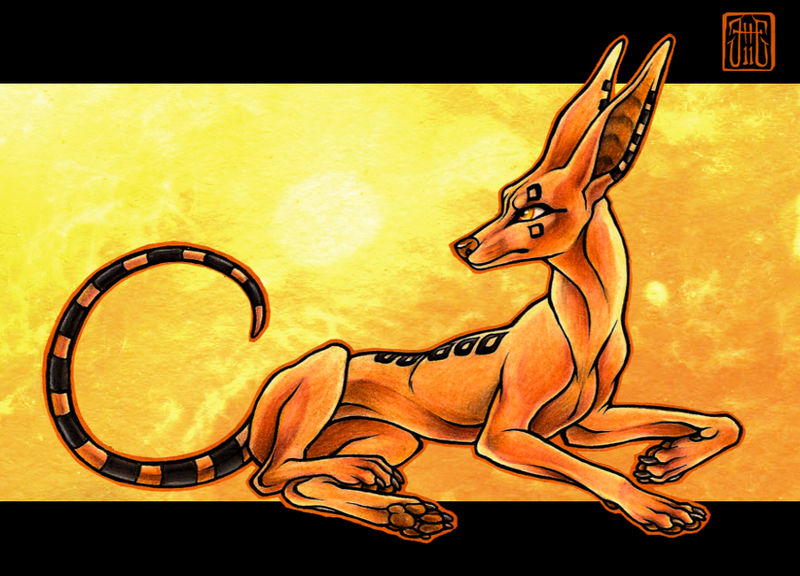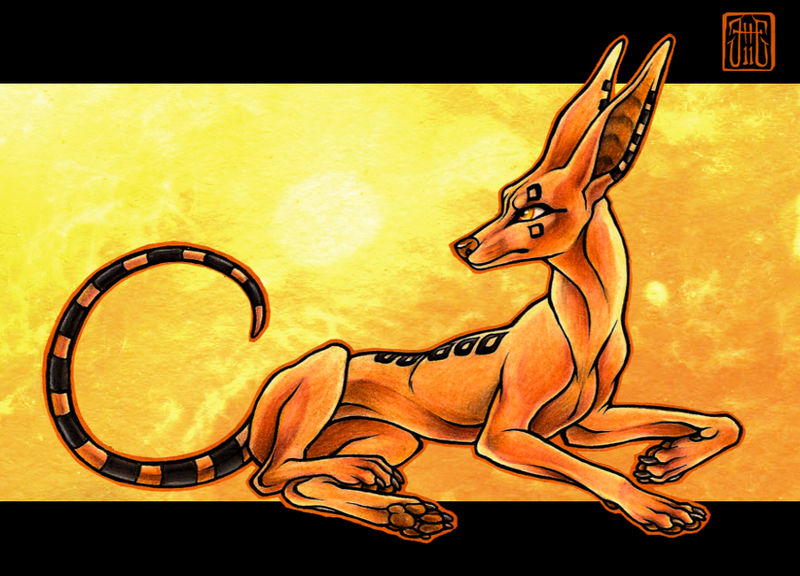 Watch
Thopesh, a heir of Egyptian throne. A tesem hound with black tattoos. Strong-minded, loyal, courageous, serious, good leader by nature.
One of my oldest characters as well. He was known by the name 'Terracotta' before, but I decided to change it, mainly because of the same reasons as in the case of Xibalba/Muertos. The earlier name didn't fit the period and culture of the character (terracotta= Italian for 'baked earth'. I wanted something that would sound more Egyptian.)
Old art is old. The lineart is from 2011, finished in 2012, posting in 2013. If my memory serves me right, the background texture is by `
hibbary
.
Stadtler pigment liner, Faber-Castell colored pencils, Gimp.
Character and artwork ©GhoulShoe
Aaaaadsasd you wonderful people ;u; Thank you so much for all the birthday wishes and presents! I'm still in the middle of responding them all individually and commenting the gift arts, but I'll get through eventually! Thank you