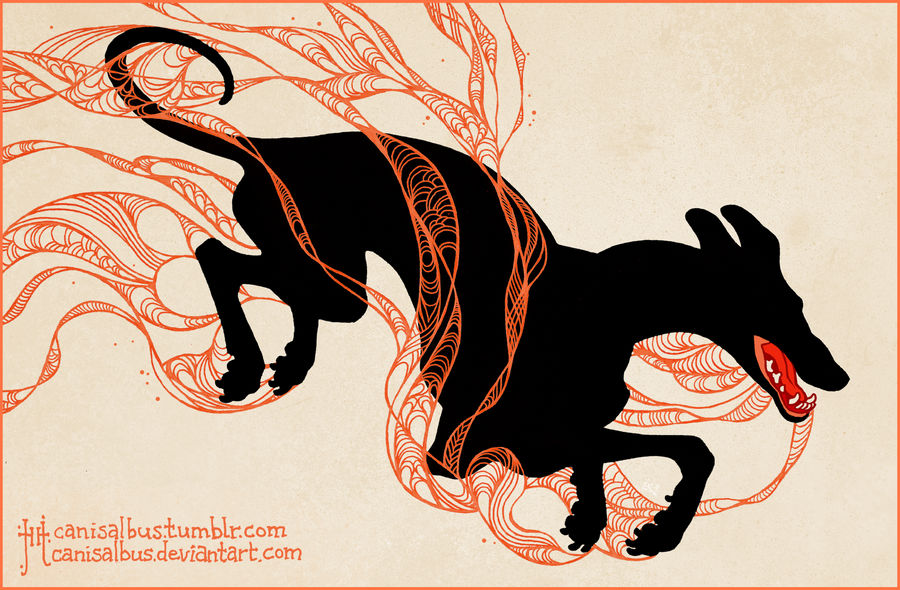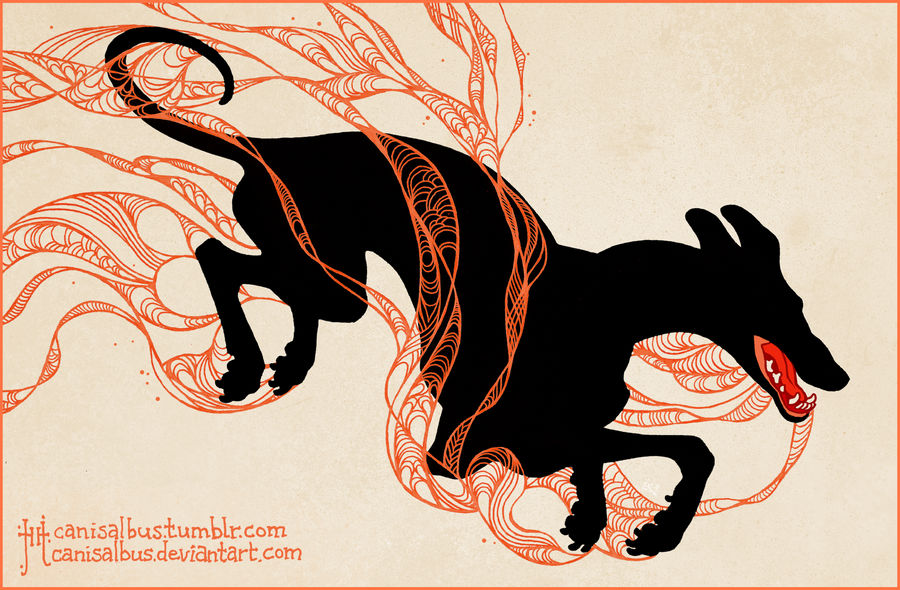 Watch
This pitch black Greyhound that has been appearing in my dreams several times during the past half year or so. It doesn't have eyes or any other distinctive features other than a wide red mouth and a set of clean white teeth, but it seems friendly. It's usually seen following the dreamer quietly or momentarily showing up in the distance, or lurking around as a part of a larger crowd. Sometimes there's a whole pack of them, but usually it's just this one.
I find this strange, because I've never had this kind of prominent repetitive element in my dreams before.
Staedtler pigment liner, Gimp.
Artwork ©CanisAlbus