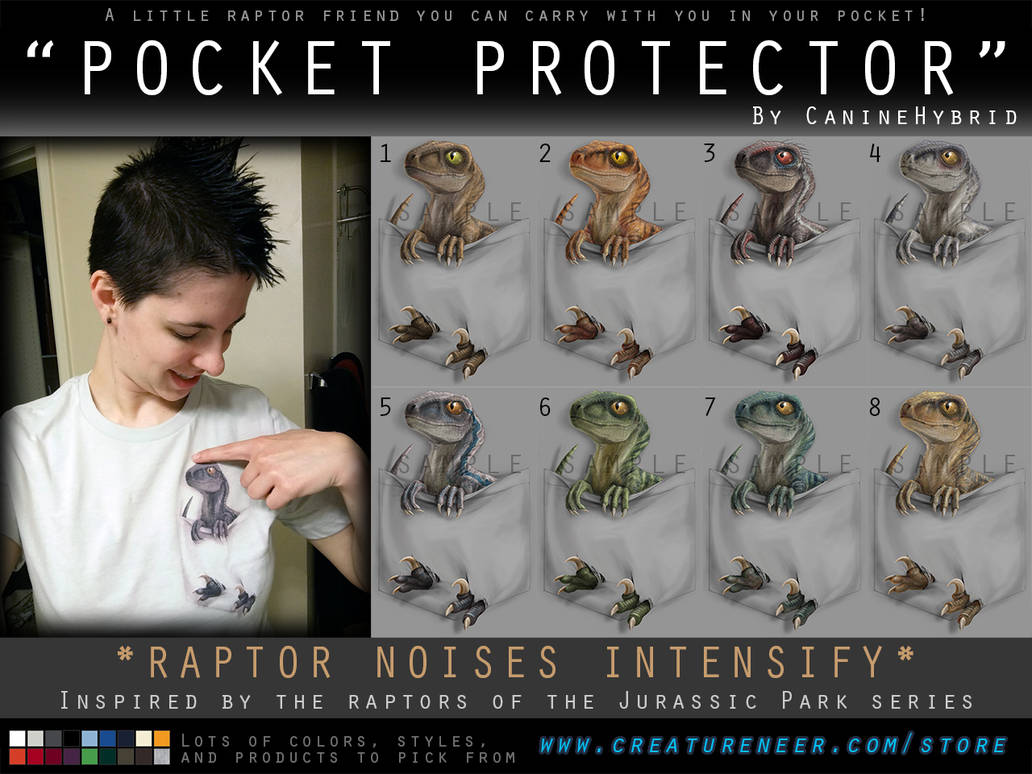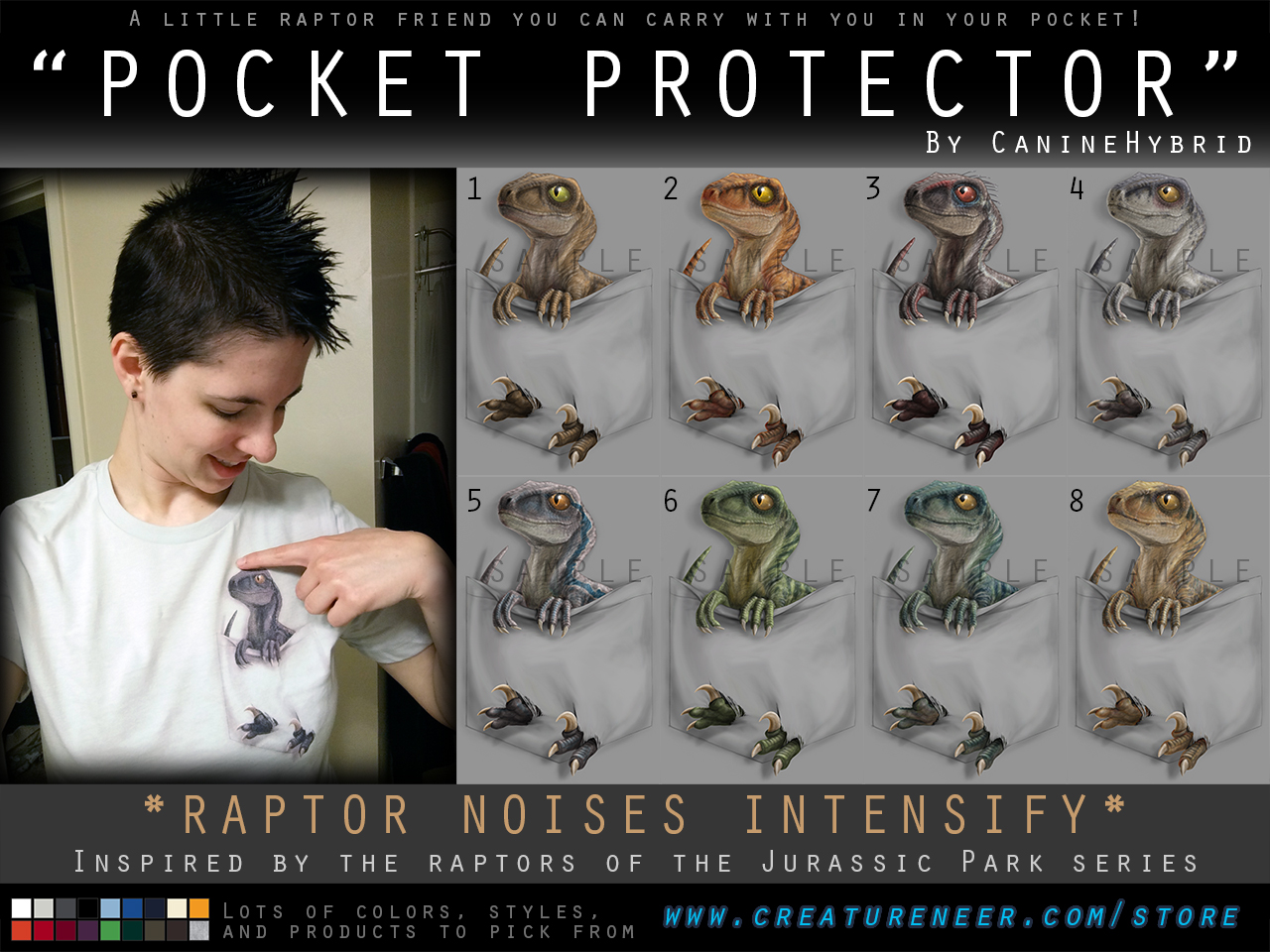 Watch
A little raptor friend you can carry with you in your pocket!
These were inspired by the dinosaurs in the Jurassic Park films. Which design is your favorite? : )
Pocket Protector raptors available in 8 different designs in a wide variety of colors, styles, and products. Custom raptor colors/markings can also be created, contact me for details. Pictured is Woman's T-shirt in light grey. (I also wear a Women's L or XL = Unisex Small)
© 2015 Michelle "Riley" Carbaugh

CanineHybrid
July 15 Update: Here's some different colors of T-Shirts, Light Grey, Dark Grey, and Light Blue.