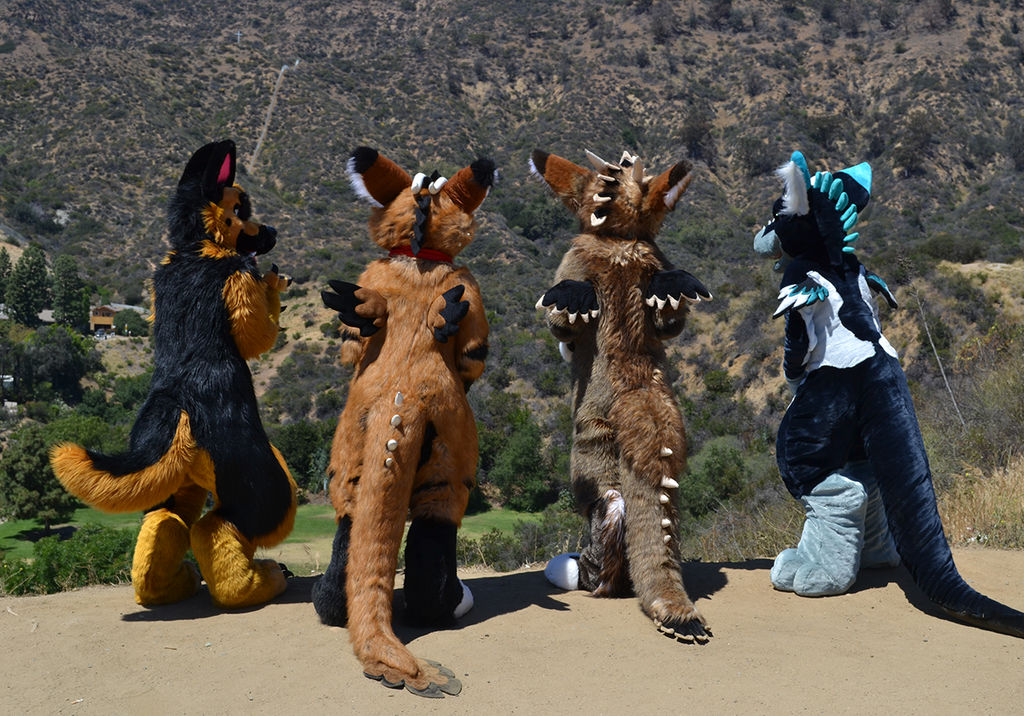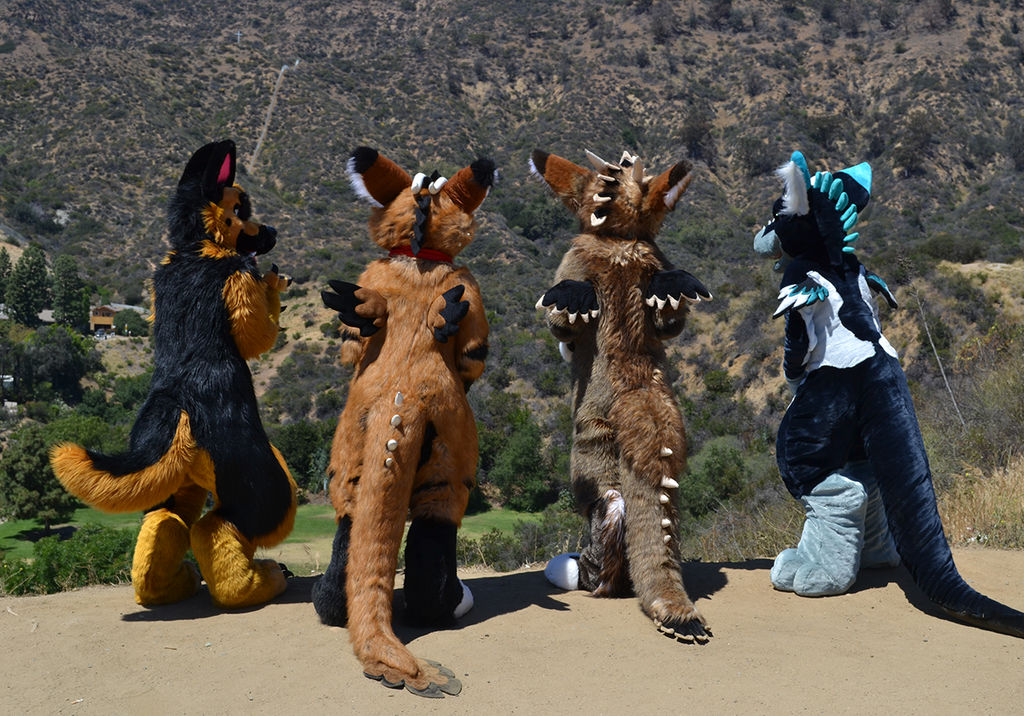 Watch
Totally forgot to upload this here! Since a lot of people were wondering what happened to Sonar |D
Left to right: King, Telephone, Tumbleweed, Sonar
Bonus:
www.youtube.com/watch?v=uFRWFp…
(Have a cute video of us getting Hollywood ice cream in suit, also featuring
PureRubyDragon
as King!

)
---
This was shot back in the Spring when
Monoyasha
,
ino89777
,
draconicarcher
, and I went on vacation to Hollywood, CA. We had an amazing time visiting Universal Studios and the fabric district; Monoyasha and I even attended the Kickstarter premiere of "Harbinger Down" and met some of the coolest people in the movie industry. But one of our bucketlist things to do while on the trip was to visit the Hollywood Sign as our Dutch Angel Dragons, which jokingly became known as "Angel Dragon Con 2015". We had also done another California vacation together a year prior- during which, Monoyasha and I designed our dragons so we could match Ino's Telephone, just as she was first making the species open, so this year's trip was also an anniversary for our characters!
And I had a lot of help from friends to rush-make Sonar in time for this event too. (Thank you
RuruXSakura
,
SparkleKreations
, &
PoX-9
!) So she isn't really "finished" yet because we didn't have time to properly tailor the bodysuit beforehand, nor add the back spikes and tail feathers. And then I just ended up literally cutting the bodysuit in half, so you could see behind the scenes, for a panel demonstration I held at Denver Comic Con. And then I just went and changed her entire design anyways.
Sooooo we'll need a Sonar 2.0 now

Whoops
---
King ©

| Made by
wild-life
Telephone ©

| Made by
phoenixwolf33
Sonar ©

| Made by
CanineHybrid
Tumbleweed ©

| Made by
ino89777
Photo ©
draconicarcher