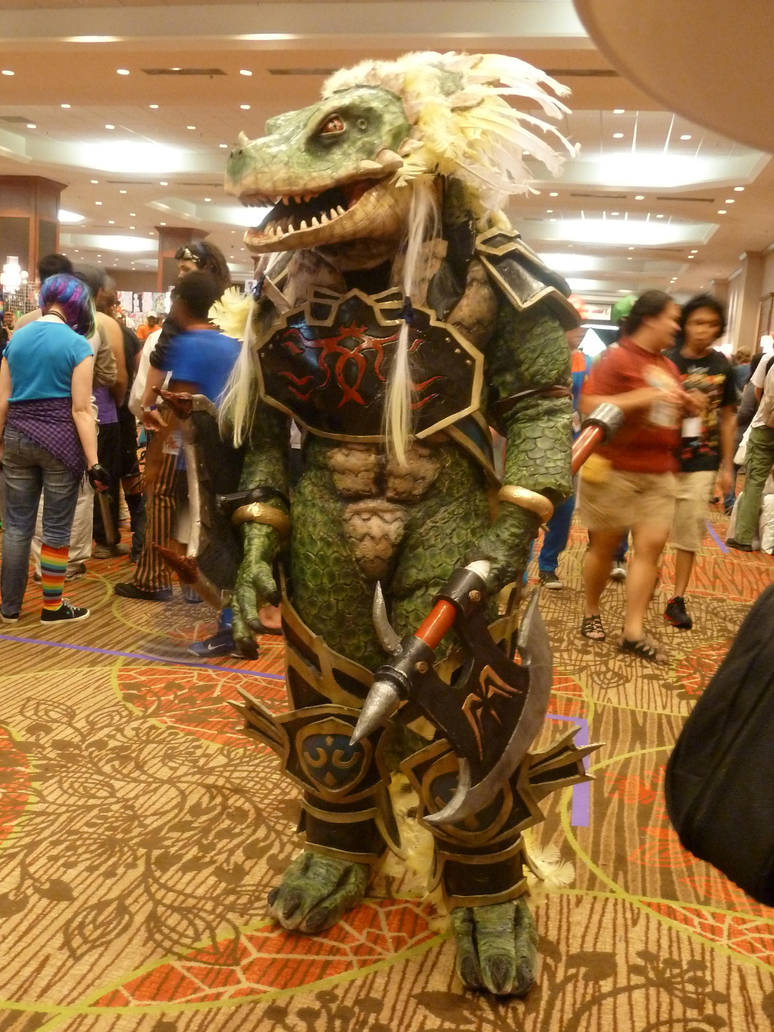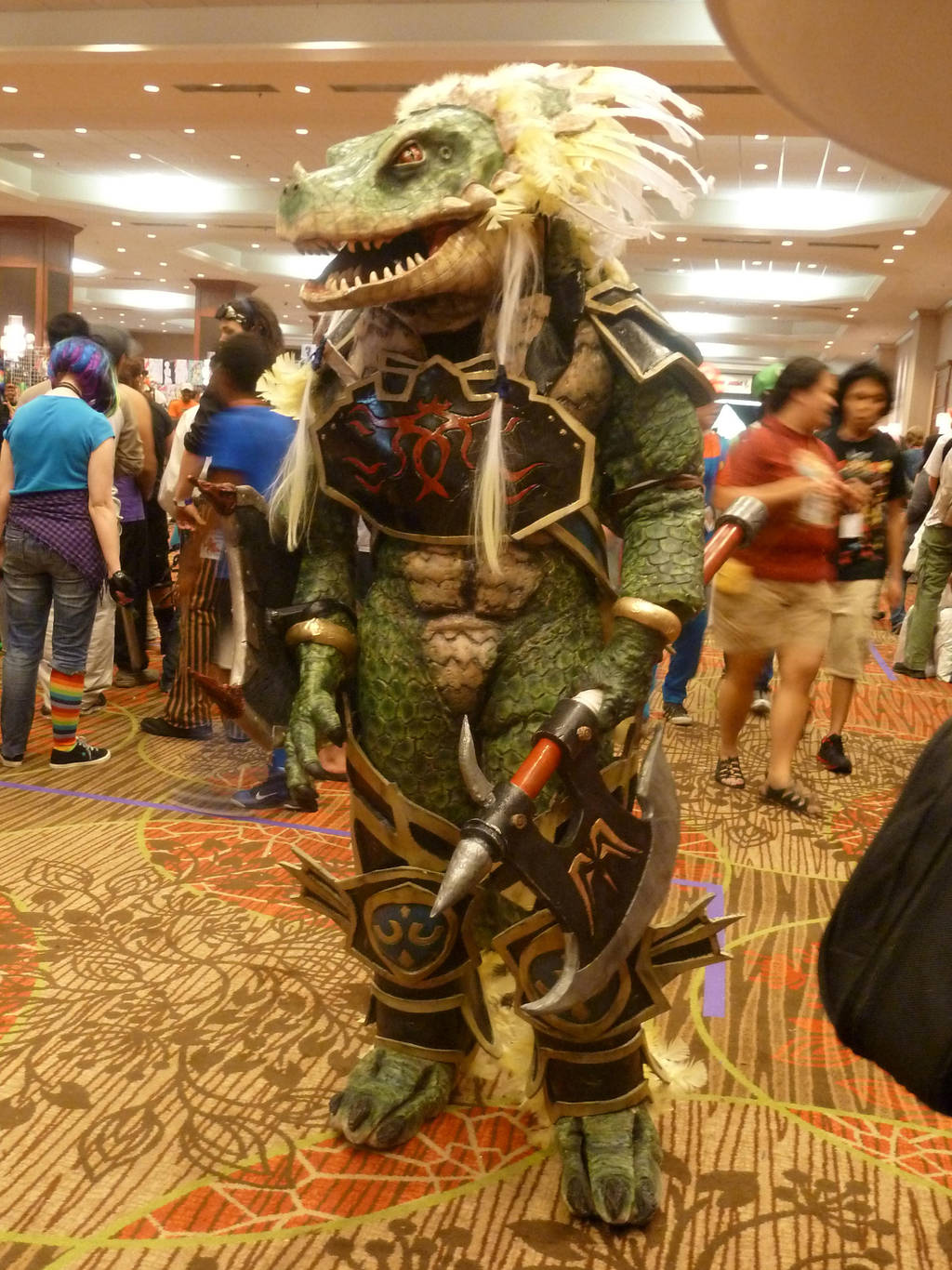 Watch
This was the cosplay that one so many awards at A-kon this year- the Lizardman from Soulcalibur III! His costume was quite detailed, though seemed nearly unbearable for the poor guy to wear from overheating. What I found interesting was that his right arm is fake, instead he holds it up next to his head to control the mouth and move the eyes like a puppet. Here's how he made it:
[link]
He won 3rd place in the main contest, the Craftsmanship award in the Hall Contest, and also placed in the video game contest. I wasn't even aware you could be eligible to enter all three contests, otherwise I would have done that with Groudon. Ah well, next year.
See more photos and videos of A-kon!
[link]
Lizardman:

Photo ©