Commission Info:

Status: OPEN!
~
Nothing above 11 USD

Digital
Lineart: 7 USD / £4
Coloured: 11 USD / £7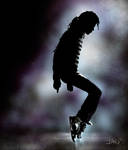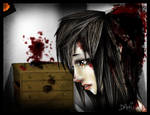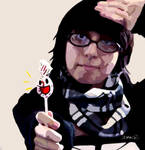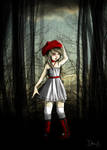 Photography and Photomanipulation (Photo Stock Included)
Objects and Nature: 7 USD / £4
People and Portrates: 11 USD / £7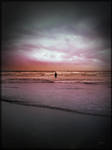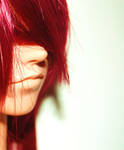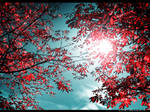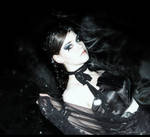 Sketch and Traditional Media
Lineart: 7 USD / £4
Detailed: 11 USD / £7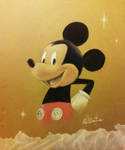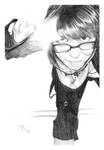 Poetry and Stories
Short - 1 Page: 5 USD / £3
Long - 1 Page + : 9 USD / £5

Fella's Halloween V2The streets were flooded with an ambush of tiny people; each one of them dressed in multi-coloured, torn outfits, covered in blood and green goo, carrying heaps of candy in pumpkin-shaped pots. I couldn't help but roll my eyes at their giddy appearence. Such pathetic children. I stepped out into the dark road - barely paying attention to the world around me. Before i knew it, it was lit in a bright light and the world fell silent. Opening my eyes, I found myself lay by the curbside gazing into the eyes of a complete stranger. The boy was around my age, not much older than thirteen i'd say.
"Are you alright there?" The question startled me - as if I was expecting no noise after the previous silence. "You hit pretty hard..."
I turned my head to face the path, and found slight traces of blood-spatter on my clothes and accross the pathway. "You must have saved my life, huh.. Guess I owe you one." The boy was strange... he didn't reply to my thanks, only nodded slightly; grimmacing as he di

Broken Angel Pt. 1

Chapter One.
It's hard to say sometimes, you know, exactly what you're thinking. Thoughts are always churning around your mind, but sometimes they can be difficult to decipher. I ended up here didn't I? Through fault entirely of my own, and to be honest, I don't have a clue how to get out.
I've been writing for hours and it feels as if my fingers are starting to bleed, I'd believe it to be simple perspiration if the pain wasn't so excruciating. If I could take my eyes off the screen to check, I would, but each time I try to finish the sentence I've been working on, I delete it again; creating a continuous loop, wherein I seem to lose my mind at every passing moment.
How do you put it into words if you, yourself don't have a clue what you're trying to say. I think I'm going crazy. Am I going crazy? Or is the world around me just turning into the perfect disaster and in fact, we're all losing our minds in one-way or a
I will also work in other media, including sculpting~ so feel free to make a request and we'll work out a price!Rules
:
- I only accept PayPal and DEVpoints.
- Please note me with details of what you want (e.g. what media, specific character?, background?, etc)
- If you require your commission to be shipped, you will have to cover the costs- sorry! (This will be discussed before any money's exchanged and before I start the commission)
Thanks Guys~!!