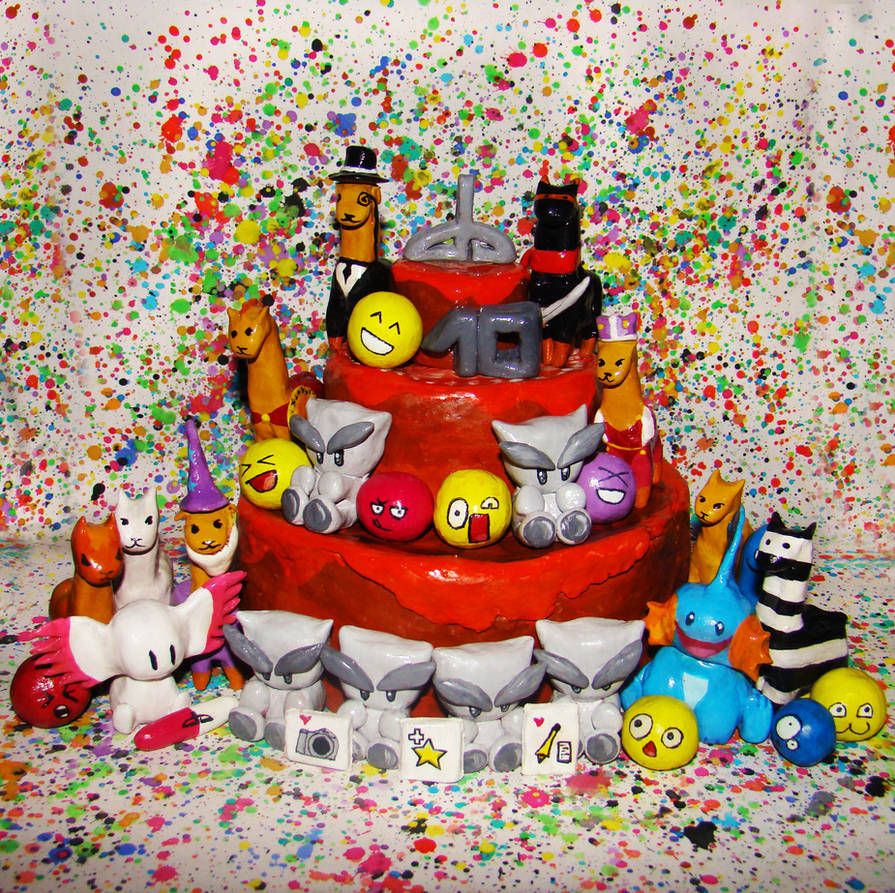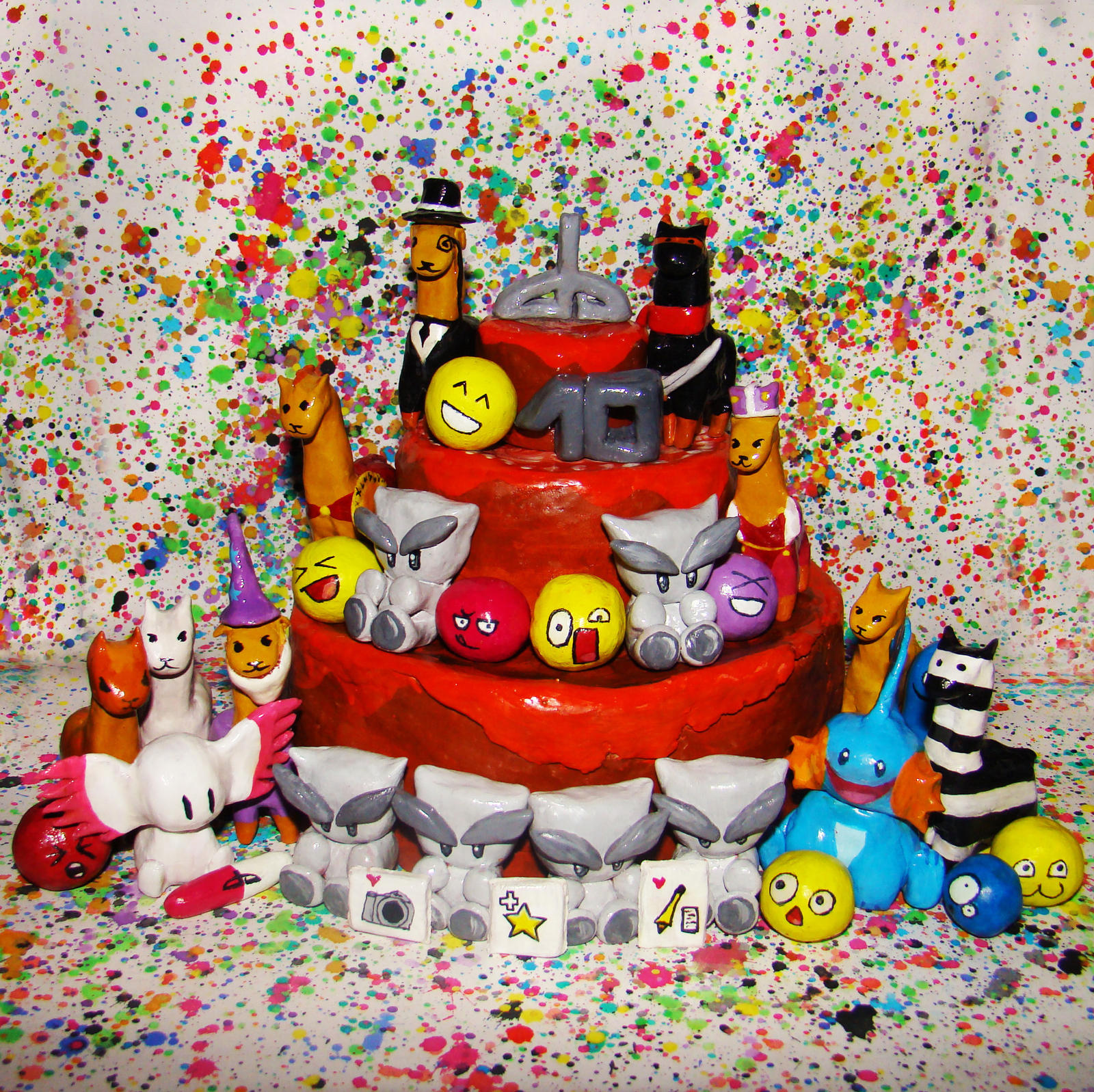 Watch

Finally, it's ready!




This deviation was made for

's &

's contest and the most important: for Deviantart's 10th birthday


*Note: OMG

I won both contests

Thanks a lot for the judges and for the people who voted me at deviousdecade.com [ [link] ]


Yes, it took me a long time to finish it.I lost the count of the days, but it took me almost 3 weeks.Well, it doesn't matter because I've been able to finish it in time



What is DeviantART? dA is our creative home
where the walls are painted in tons of colors , where artists knock at your door to give you feedback and llamas, where your friends can watch you from the window, where you can throw awesome parties to chat with others , where you can join groups , where your ART is being appreciate.
dA

is

The cake and the other figurines are made of clay by me.Even the background


Fellas

, llamas

,mudkip,emotes

and others are here to celebrate dA's 10th birthday (7 August 2010)




I hope you like it!

HAPPY 10th BIRTHDAY dA!





*Note: DD ?




omg thank you soo much ^ginkgografix & *majcy92 & =carpenoctem410



for all



Daily Deviation
Given 2010-08-17