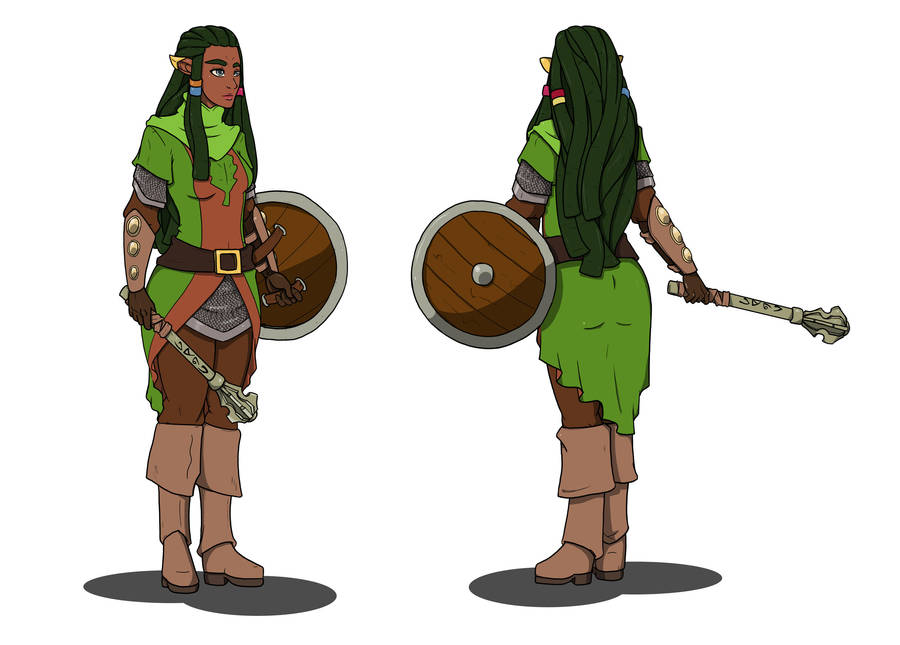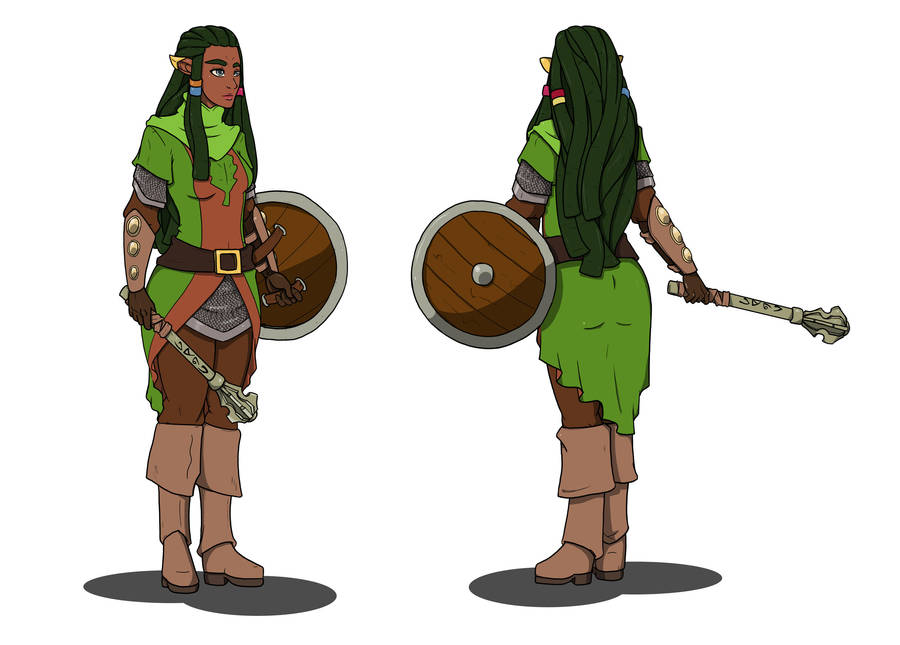 Watch
Selewyn is Farwethare's older sister. She's a calm and calculating Elf, and takes more from her mother compared to her sister who takes more from the father.
As a Cleric of Silvanus the Forest Father she is equipped with a magical mace that destroys undead and radiates holy light, a Mace of Disruption.
Support me on Patreon so I can buy me some stuff and do more drawings and photos.
www.patreon.com/candykappa?ty=…

Awesome looking elf! Very well done!

Reply

glad to see the Mace of Disruption make an appearance, and she sounds like she can really bust some heads. great job!

Reply

It was a very handy weapon

Oddly it was listed as a Uncommon Magic Weapon in the playtest notes, so both the Paladin and the Cleric started out with one during character creation

Reply

yeah that is kind of weird, what is it listed as now? Rare?
Reply

yeah, I think it's Rare in the DMG.
Reply

ah ok. I don't own any of the 5th edition books as I went crazy & bou
ght too many damn books for 3.5 & started buyin

g less & less D&D books with each new edition.
Reply

WotC haven't been all that impressive with book relases for 5e, though. I do hope we'll soon gfet more books for Class variations, new Classes and something to do for higher level play, like Epic Destinies or Prestige Class, cause 5e looks a bit boring after reaching Paragon tier.
Reply

Well you do know about the playtest stuff on the WOTC website? It has the playtest version of Presti
ge Classes and other alternate rules un the article category Unearthed Arcana.
Reply