141 Favourites
342 Comments
18K Views
After noticing a growing problem happening to my friends (and me) I came to the conclusion that something must be done. I originally just made this to show to a friend so pardon it's crudeness. I feel that this is something everyone in the monster high community (and others) can benefit from…a growing problem that is causing much distress among the fandom is character design theft. This type of behavior is unacceptable, hurtful and wrong. I am talking about taking other people's character designs, personality, back story ETC traits that make their character unique and claiming them as your own - without consequence and this needs to stop.
since a lot of the fandom is so young I'm going to try and make this painfully simple so that even children can understand. ( if anyone has anything to add, let me know)
I wanted to make this because a lot of the Monster High community is not even aware that this is a problem. "I didn't think you would be offended that I shameless copied your characters design and personality" (yes, someone said something like this to me)
This type of thing is called Plagiarism…what is
plagiarism
?…it is the unauthorized use (using without permission) or close imitation (cheap knock-off) of someone else's idea / art / character / design and trying to pass them off in a way that makes people believe that idea is your own.
this falls under the umbrella of Art Theft which is also a problem in the MH community but this one is more subtle so I'll address it now.
posting art that you did not make is not only against DA's policy it is flat out stealing. and no "giving credit" does not mean that you can post whatever you like and get off the hook. same goes for character design.
FAQ #306:
Does "Crediting" let me use whatever I want?
lets say you're both into the pirates fandom... and you see an OC with a jewel encrusted eye patch that's shaped like a banana... you think that eye patch is so cool and neat you make an OC with an eye patch very similar to that, congratulations you have just stolen a design. NOW it should be noted that generally one feature is not enough to constitute design theft...but one that's so rarely seen does make people raise a lot of eye brows.
there is a fine line between being similar and flat out ripping someone off. I don't think I can properly explain what I'm trying to say so here are some deviations that have covered the subject in every vivid detail.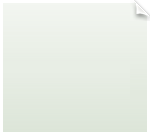 "Design Theft" Alright, prepare yourself for a long rant. I just have something that's REALLY been bugging me, and I have to let it out somehow.


Design theft. Does it even exist? Is it okay to see a specific character design that you like, then use it for your own character? What if another artist's OC has the most adorable outfit, and you would like to see your character in it, so you decide to "borrow" the idea for the clothing design..? Do you think that's okay? Or how about hair, or color scheme-- Is it okay for you to take those and put them on your character?

In some cases, this all depends on just HOW MUCH "inspiration" you decide to draw fro
also an article that was written on
blissfully aware
provides some insight on how to combat this sort of thing.
now about the image that I made, no one has done this (to Ripper) so I made my own cheap knock off, using a very cheap trick what I like to call the Ethnicity Swap (also popular: the gender swap) changing one thing about a character, does not a new character make. if I made rippers hair pink it wouldn't mean I have a whole new character, it means I have Ripper with pink hair.
but I used her an an example for 2 reasons, one shes my most known Monster High OC and Two shes a Grim Reaper and Grim Reapers are fairly common monsters in the Monster High community. so I made her a clone... to show that similar things are okay, but when so many similarities all point to one character that's just not okay. color similarities, same similarities it's not flattering or a compliment it's theft and insulting.
there's a difference between coincidentally looking alike and shameless plagiarism. I hope this chart makes some of those differences a little more apparent.
because character design theft will NOT stop if the community does not say anything about it! if you see someone whose character is just a little too close to yours, or a friends for comfort, don't stay quiet! say so! and either tell that person or tell your friend.
Deviant Art is too big of a website with much bigger issues to be bothered with the tiny little goings on of a single fandom...so it is up to you to handle this for yourself.
tl:dr - if you didn't think of it, don't pretend that you did.
if you see something that looks suspiciously close to your character or a friends character, tell someone about it.
p.s: it just makes the person doing the ripping off look bad...because it looks like you are incapable of coming up with your own designs and ideas. if your in the process of making a character and you see someone in the same fandom as you already has a character that's very similar to yours, that's just too bad... it's like driving, whoever got there first has the right of way and you must yield to them, art is no different in respecting other artists.
NOTE: A character having the same monster parent and/or a similar sounding name (that derives from the parent) is NOT enough alone to assume plagiarism! you HAVE to give the other person the benefit of the doubt! this does NOT give everyone permission to go pointing fingers "he / she stole my character!" JUST because they have the same monster parent!
your millage may vary depending on the rarity of the monster parent
base -
[link]
Ripper & the cheap knock off ©

IMAGE DETAILS
Image size
850x665px 328.12 KB