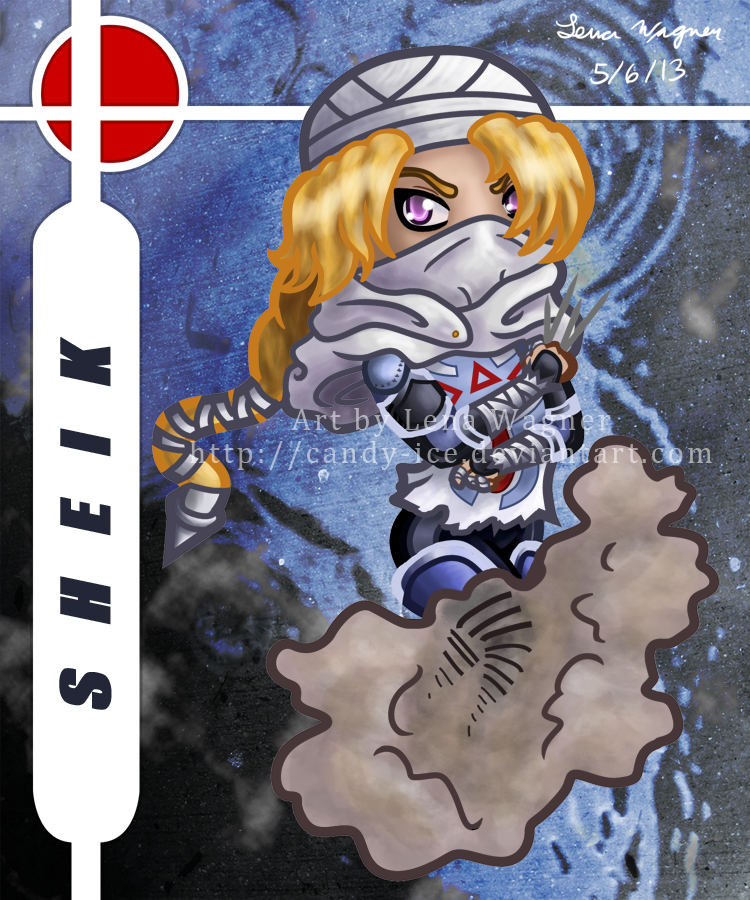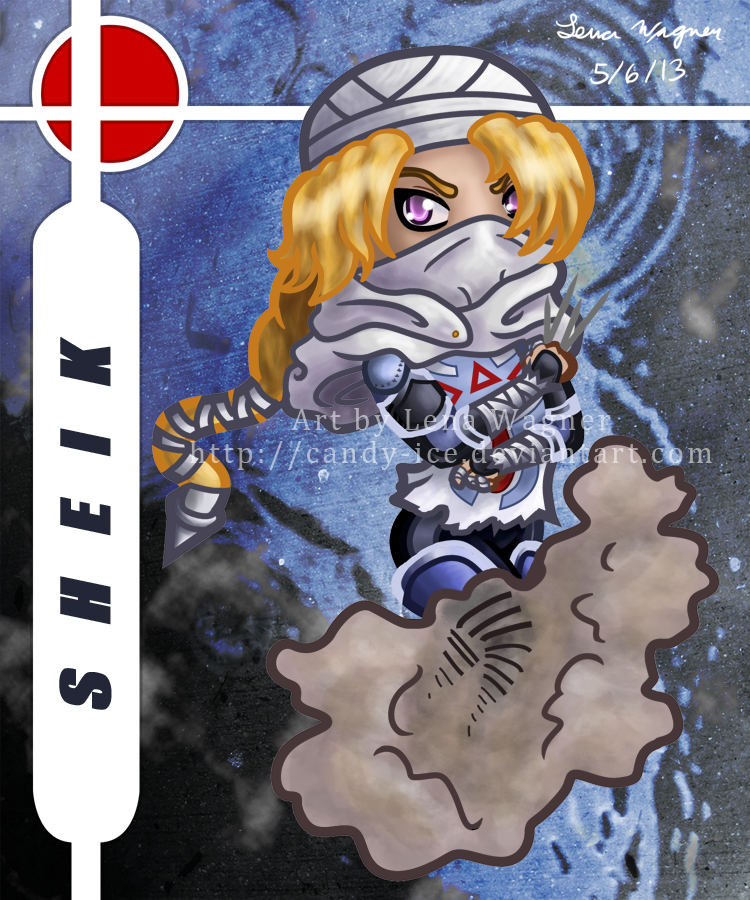 Watch






AVAILABLE ON ETSY!

In magnet and stickers form!



---
And now we have Sheik, one of my favorite Zelda characters and also one of my mains! I love Sheik's design in Brawl, so of course I wanted to do a chibi. Sheik and Zelda were originally going to go together, however Sheik was done first and I didn't want to cover up the details by overlapping the two, or lose it all/have the space seem too busy given the 2.5"x3" magnet size. So, they're separate, but now you can see both of them in all of their glory!
I had a lot of fun drawing this Sheik! Just like Zelda, Sheik has a lot of little details too (boy do I know that from doing my cosplay of this), so there was a lot to simplify. I'm happy with how it turned out, however, and I hope I captured Sheik's...Sheikness!
Hope you guys like it

Other Brawl Chibis
Peach:
[link]
Samus:
[link]
Fox:
[link]
Toon Link:
[link]
Zelda:
[link]
Pit:
[link]
Falco:
[link]
Link:
[link]
Pokemon Trainer:
[link]
Kirby and Meta Knight:
[link]
Sonic:
[link]
Background texture from
[link]