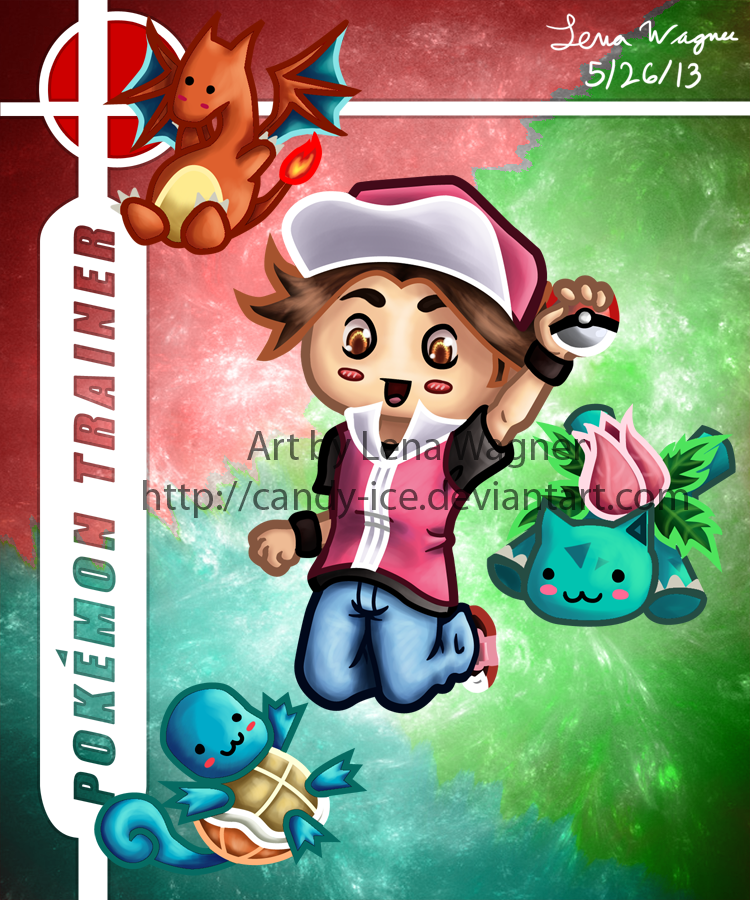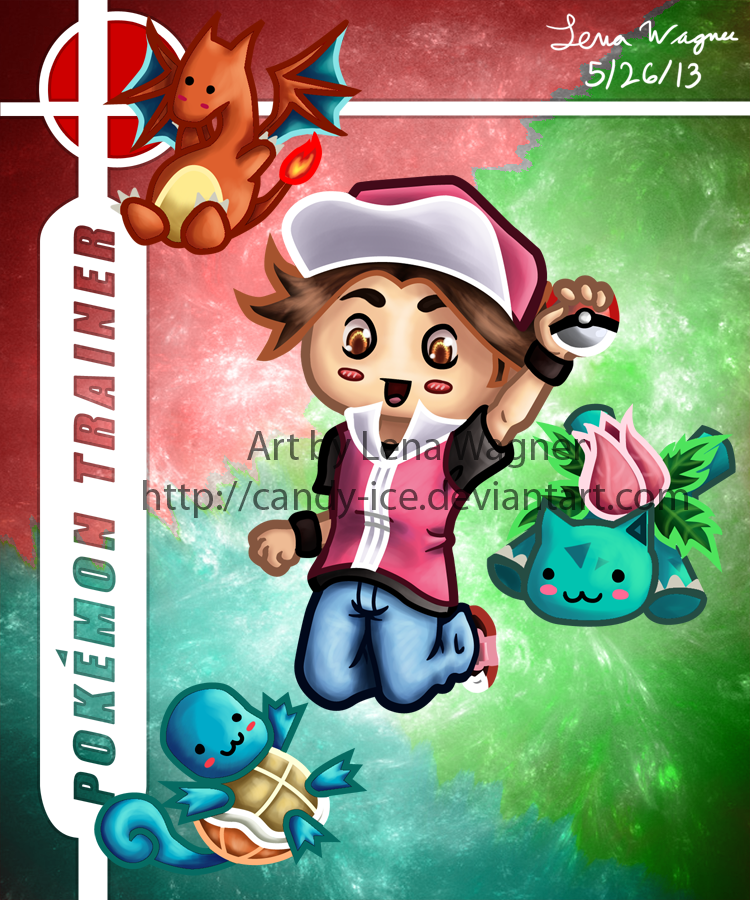 Watch






AVAILABLE ON ETSY!

In magnet and stickers form!



---
After far too many tries, Pokemon trainer joins the Brawl! I wanted to do something different with Pokemon Trainer, seeing as he's technically four characters. Given the tiny space of the magnet designs, I decided to make his Pokemon even more chibi so they pretty much look like tiny little derps! Yay

Considering how for some reason I had a hard time making this character work in the chibi style, I think this came out pretty good. I realized after I finished, of course, that I derped pretty bad and forgot to add his backpack...agh. Well, it would have gotten in the way of the balance of the image, anyway.
Hope you guys like it!

Other Brawl Chibis
Peach:
[link]
Samus:
[link]
Fox:
[link]
Toon Link:
[link]
Zelda:
[link]
Sheik:
[link]
Pit:
[link]
Falco:
[link]
Link:
[link]
Kirby and Meta Knight:
[link]
Sonic:
[link]
Background texture from ~
xnienke