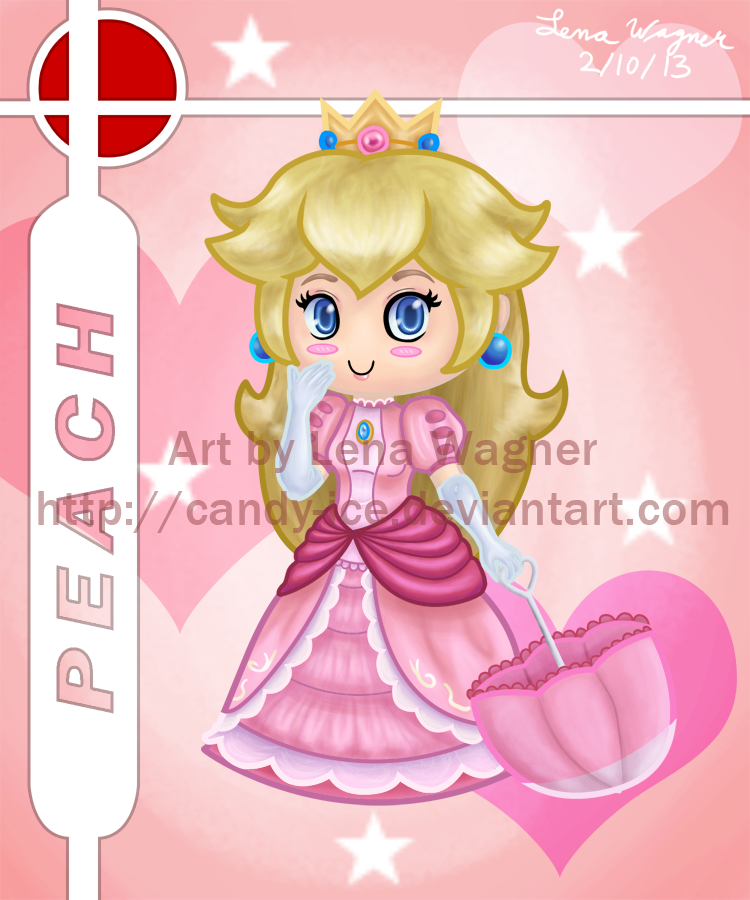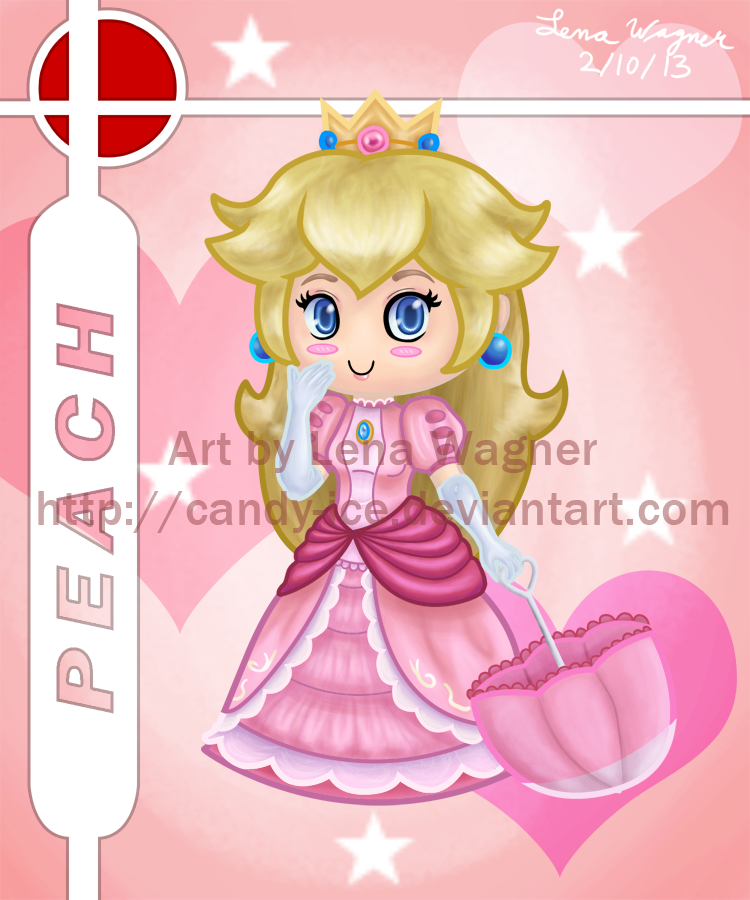 Watch






AVAILABLE ON ETSY!

In magnet and stickers form!



---
OOPS ONE OF THESE DAYS I'LL REMEMBER I ACTUALLY HAVE ART TO POST!
So it's been a long time since I've last posted art, and since then I've been trying to apply for another Artist Alley table. The last one I tried to apply for never took me off the waitlist, so I'm hoping this goes more smoothly. Anyway, for this Artist Alley (whether I get in or not), I'll be creating a series of magnets and stickers of a chibi-fied cast from Super Smash Bros. Brawl! Peach is the first one I started with, and I absolutely love how this came out. I wanted to make her look adorable and yet still keep that slight elegance she has in her Brawl outfit--trying to simplify all those details was certainly interesting! I also experimented a bit with painting and changed the way I did eyes a little, so her pupils are much lighter than I normally do. This is essentially what the magnet looks like, while the stickers will be just the character. The magnets will measure 2.5"x3", so they won't be massively huge and can be put on whatever fridge and/or magnetic surfaces you feel like prettying up.
Peach isn't my favorite character in Brawl (I always saved Zelda, actually), but I know she's a fan favorite, and I'm hoping Peach fans will love this! I'm hoping to start selling these magnets/stickers on Etsy soon, so if you are interested in purchasing one, keep an eye out! As always, critiques are definitely appreciated; since this is going to be for sale I'd love to know what you think should be fixed, or if you like it the way it is!
Hope you guys enjoy

Other Brawl Chibis
Samus:
[link]
Fox:
[link]
Toon Link:
[link]
Zelda:
[link]
Sheik:
[link]
Pit:
[link]
Falco:
[link]
Link:
[link]
Pokemon Trainer:
[link]
Kirby and Meta Knight:
[link]
Sonic:
[link]
In other news, I'm really digging the new submitting page. First time I've been happy with a dA change since groups became a thing

Wow, this looks absolutely beautiful!I seriously think this is one of your best works, it's really adorable.I can't wait to see the other Chibis!
Great job!
Reply

I certainly do! She's too cute!

Reply