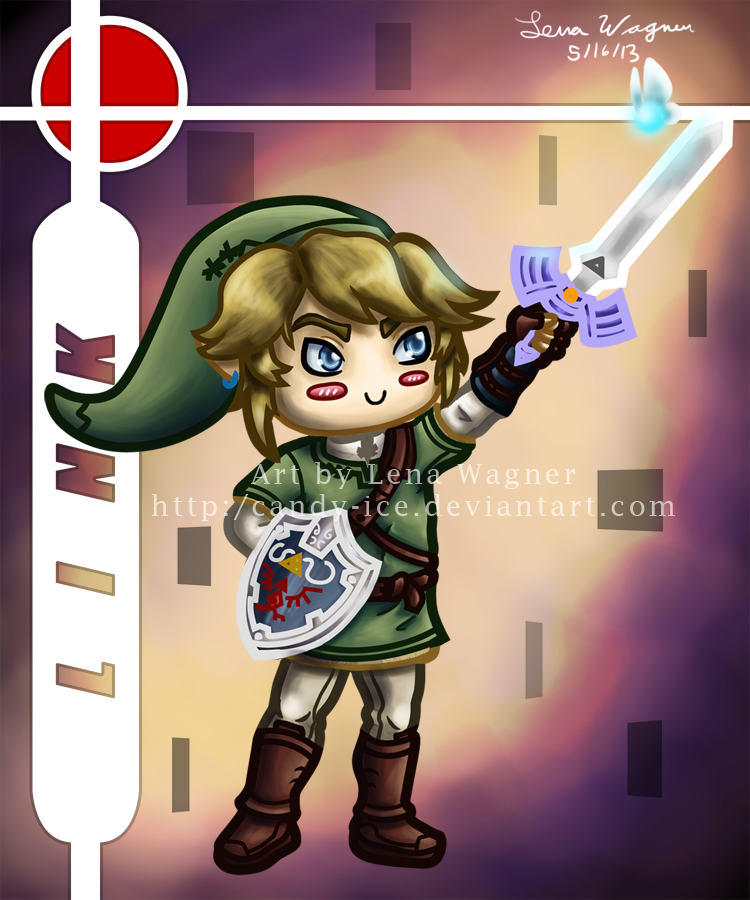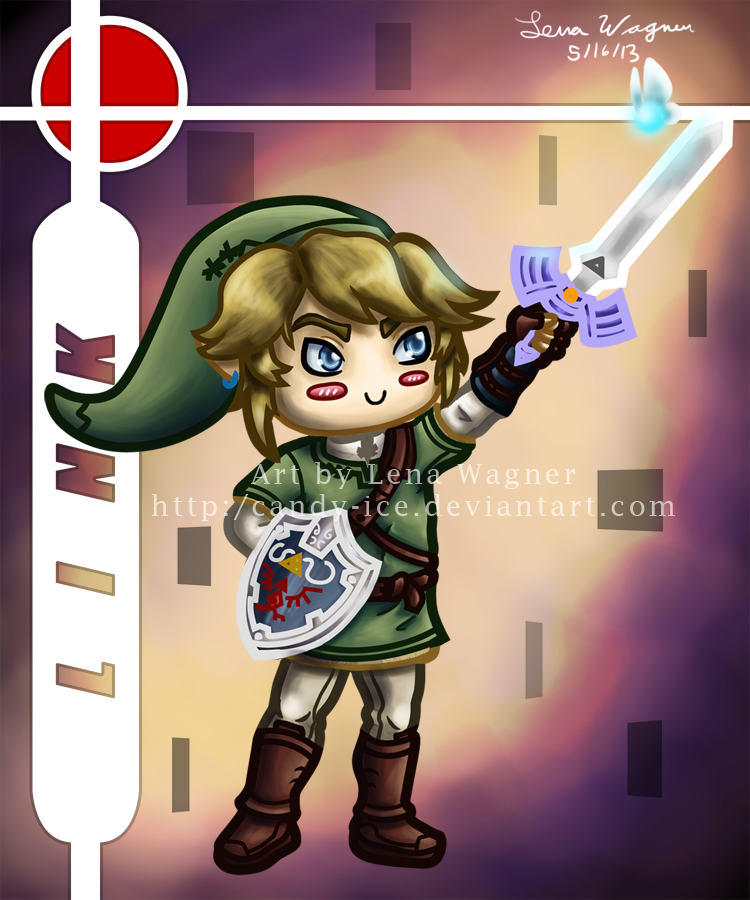 Watch






AVAILABLE ON ETSY!

In magnet and stickers form!



---
Now we have Link! Well, we already have Link, but now we have Twilight Princess Link! Twilight Princess Link is my favorite Link, and as a character he is of course really popular regardless of how often he's played in Brawl. Link was a little hard to get down at first since something seemed off about his face, but after messing around for a bit, I think it's good. Decided to throw Navi in there too since she's included in one of Link's taunts and also the cutscene where he gets the Master Sword in Subspace Emissary. I think it came out pretty good! Had a lot of fun painting the background. That makes all the Zelda characters except for Ganondorf so far; I will get to him eventually but since he's not as much of a fan favorite compared to Zelda/Sheik/Toon Link, he won't be a priority unless I get demand for it.
Enjoy!

Other Brawl Chibis
Peach:
[link]
Samus:
[link]
Fox:
[link]
Toon Link:
[link]
Zelda:
[link]
Sheik:
[link]
Pit:
[link]
Falco:
[link]

I have to say, I really like these SSBB chibis you've been drawing, and this is one of my favourites!It's been a while since the last time we talked, so I just wanted to come here and say hi.Anyway, great job!Can't wait to see Chibi Mario!
Reply

Hey, thanks man!

Funny enough I was just thinking today how it's been a while, I was actually going to drop you a message XD Right now I'm working on the Pokemon trainer, but hopefully I'll be able to do the Mario bros. soon. For some reason I'm having a hard time trying to get them to look right in this style, so we'll see how it goes!
Reply

Heh, no problem!I've been doing the same thing: working on my own ideas.By the way, I haven't told you this yet: I'm in college, and I'm taking a Game Design course.So far, I've been able to do simple, one-level 2D games using Construct 2 and I'm learning how to use Blender now.
Reply

Oh, awesome!

Blender's pretty cool; I learned how to 3D model using it a long time ago, though that was only for a short class I took in high school. Maya is what I mainly use now, but it's really complicated xD Pretty cool you're already learning how to make games though

Reply

Thanks!Yeah, making games is pretty cool, though some of the classes are really tiresome (like Programming class).
Reply

Programming is awful, I can't stand it. Making games is definitely a lot more work than playing them, that's for sure XD
Reply

Pretty much.In all honesty, it's a lot better to work in group when you're making a game.There are people who are able to make a 2D game all alone.I can't see myself doing that.
Reply

There's very few people who can make a game all by themselves, and that's only because they're been studying it for years. If you're going to work in the industry, you're going to work as a group of course, unless you go full-out indie with just yourself, which is rare. I'm pretty sure my game classes are the only group projects I have that actually work out, because everyone is actually into it. Aside from my freshman year at least, since the majority of people I worked with had no idea that making games was so much work and wound out dropping out the next year
Reply
(1 Reply)