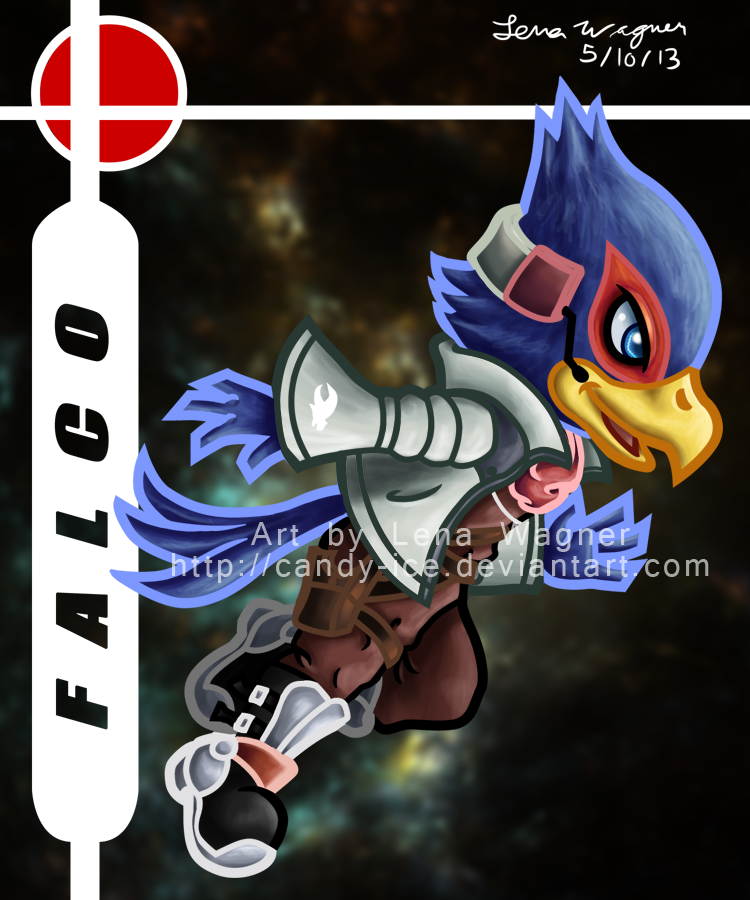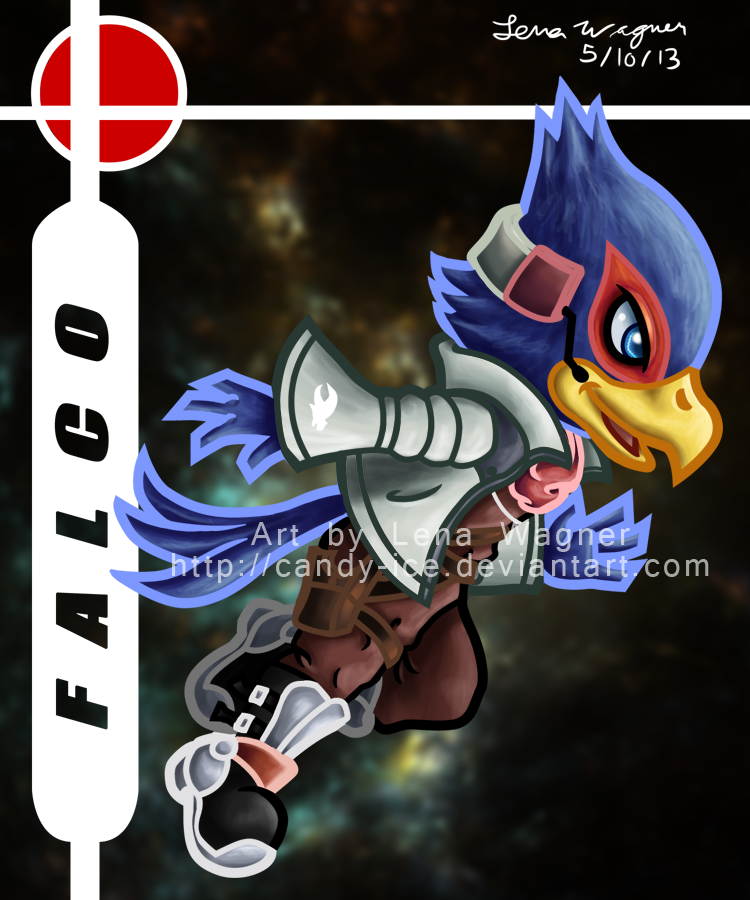 Watch






AVAILABLE ON ETSY!

In magnet and stickers form!



---
Eyup, more of this stuff. This time Falco joins the Brawl!
Really had a lot of fun with this. I don't think I've ever drawn Falco before, at least beyond just doodles, and I really dig his design in Brawl. It's more-or-less just the same as melee, but I like how it makes the Star Fox team look a little more united. Decided to draw Falco jumping from a side view since his figure has a pretty nice looking profile. Very happy with how it came out! Not much to say really other than I enjoyed the change in style this time around (though he still has the same shade of blue as all the other Nintendo characters for his eyes...agh)
Hope you guys like it

Other Brawl Chibis
Peach:
[link]
Samus:
[link]
Fox:
[link]
Toon Link:
[link]
Zelda:
[link]
Sheik:
[link]
Pit:
[link]
Link:
[link]
Pokemon Trainer:
[link]
Kirby and Meta Knight:
[link]
Sonic:
[link]
Background stock from
[link]

This one is my favorite. C:
Reply

Oh, really cute.

Reply

Reply

>w< I do like it~ I'm a MAJOR fan of Super Smash Bros~ I like "Melee" the best, though. And I use the following characters (melee and brawl included): Pikachu, Lucario, Wolf, Peach, Roy, and Sonic.
Reply

Ahhh Roy was my favorite in Melee

I miss him, I was pretty bummed that he didn't make Brawl. My personal mains (in Brawl at least) are Toon Link, Pit, and Zelda/Sheik
Reply

My best character that I use is Pikachu. I love the little rodent's speed~ And I've used him in a few tournaments. One I got first place in, the other, I got beat in brawl by a final smash from Zelda D: (Her light arrow is TOO fast >.<")
Reply