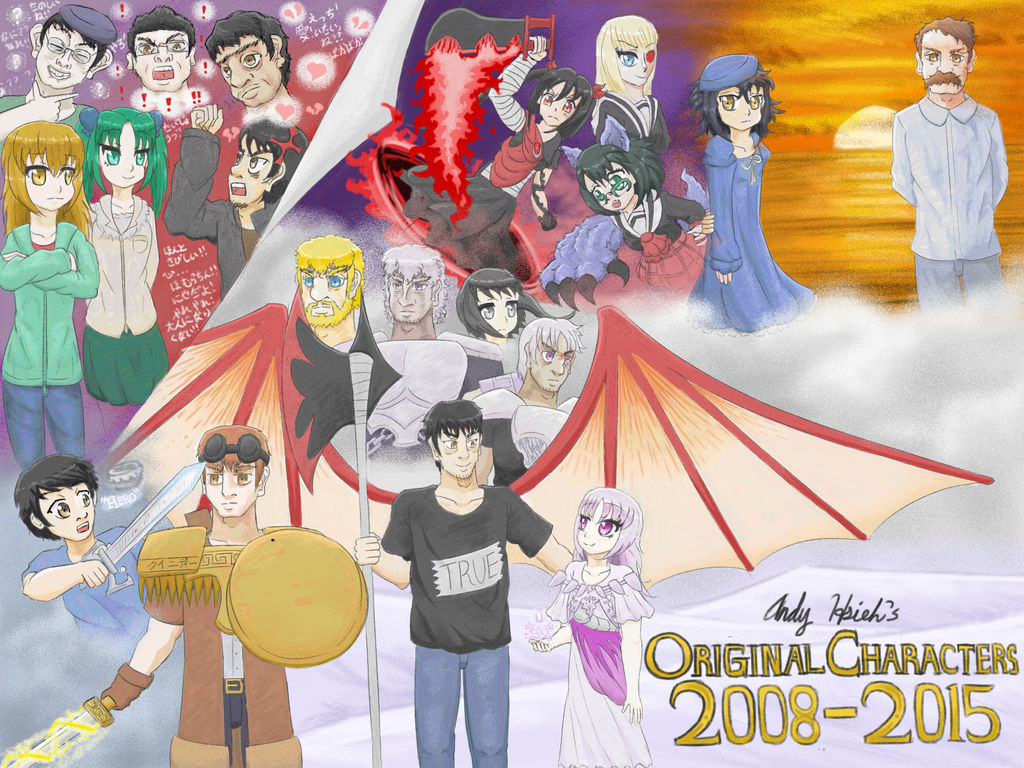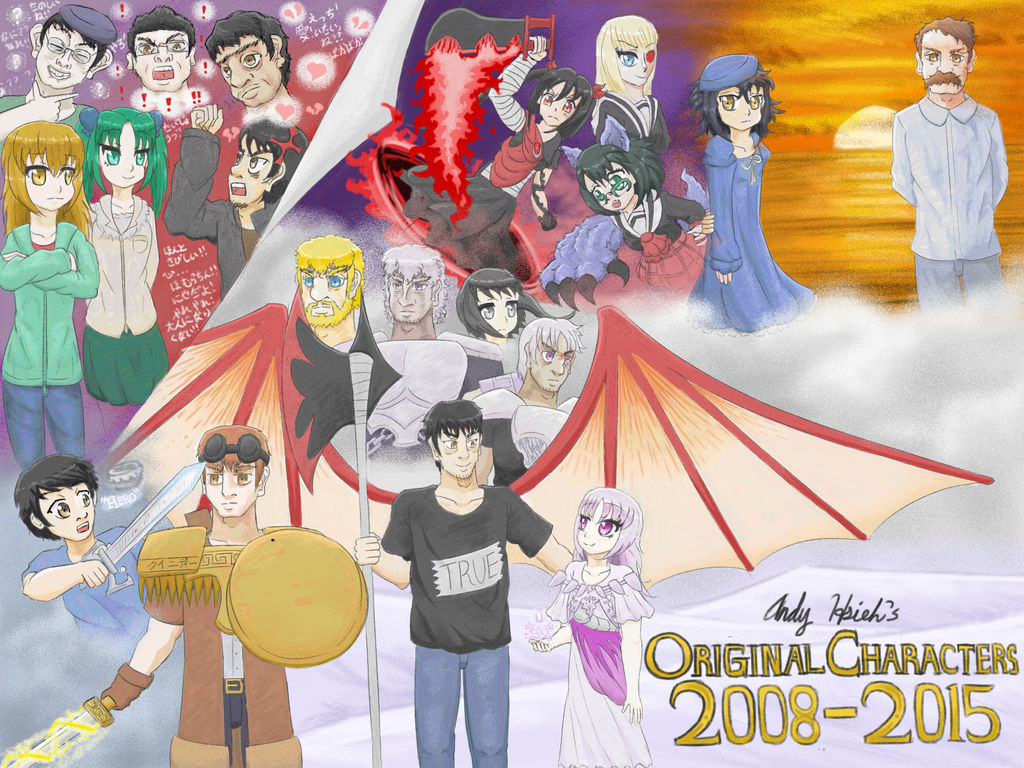 Watch
Starting from me in 2008 on the left (blue sword), to my 2009-2012 BitterSour crap (top left) to more.... Could have fit in more characters but I guess this ended up working out.

A lot of these characters have stuck since 2009 such as Shade, Hanabi, Quinity... A lot have been reworked, remade and will be reworked, remade.

Just lots of fantasizing, daydreaming through so many years of boredom and loneliness. Heh.

The color decay was insane and I had to keep recoloring skin colors here, lol.