No. 2
There was a joke on "First Impressions" about candidates for the US Mid-Term elections on Saturday Night Live's Weekend Update, made by Pete Davidson,
Where he said GOP Candidate Dan Crenshaw, who lost an eye serving in Afghanistan, looked "like a hitman."

Video: SNL - 11.3.18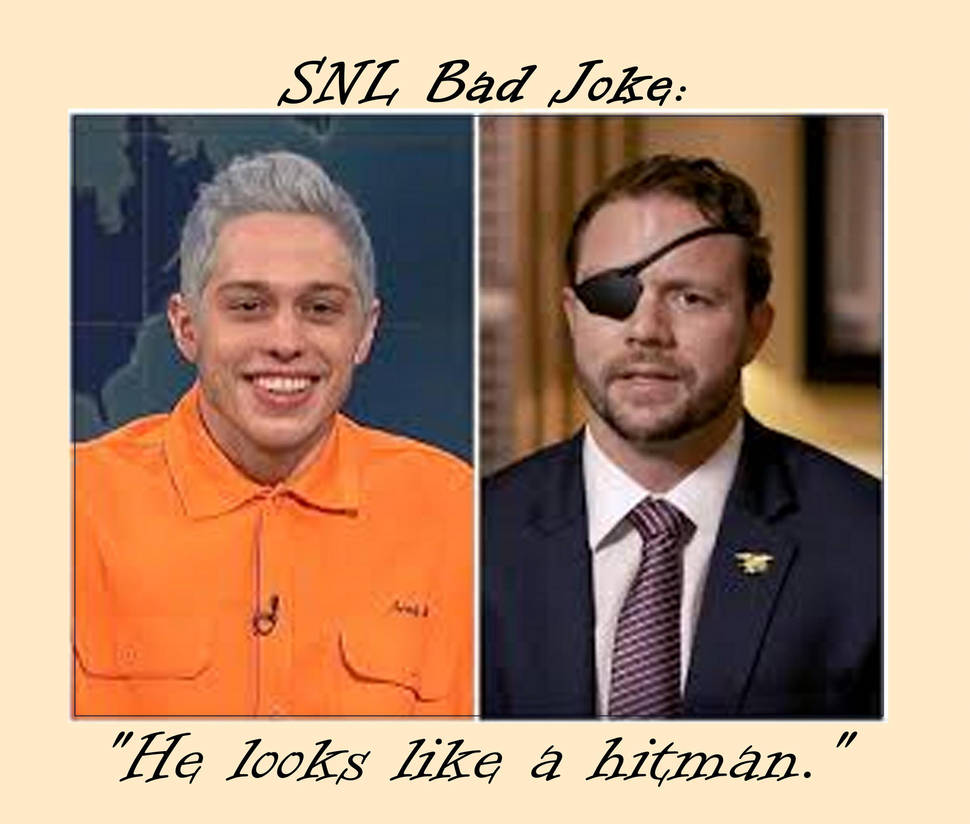 This has drawn some ire on Twitter [HuffPost].

Curiously, a lot more backlash, for a bad joke, from a comedian, then when the President [who is presumably not a professional comedian] mocked a disabled reporter, [which he subsequently denied, Washington Post].

Video: Trump mocks reporter with disability

That's no joke.
Mr. Crenshaw has said that he is not owed an apology for the joke.

Video: TMZ: Dan Crenshaw Says Pete Davidson, 'SNL' Doesn't Owe Him an Apology

Except that it was badly written.
Wouldn't this be any better?
"Looks like No.2 is running for the GOP
-And, in Texas Congressional District No. 2!"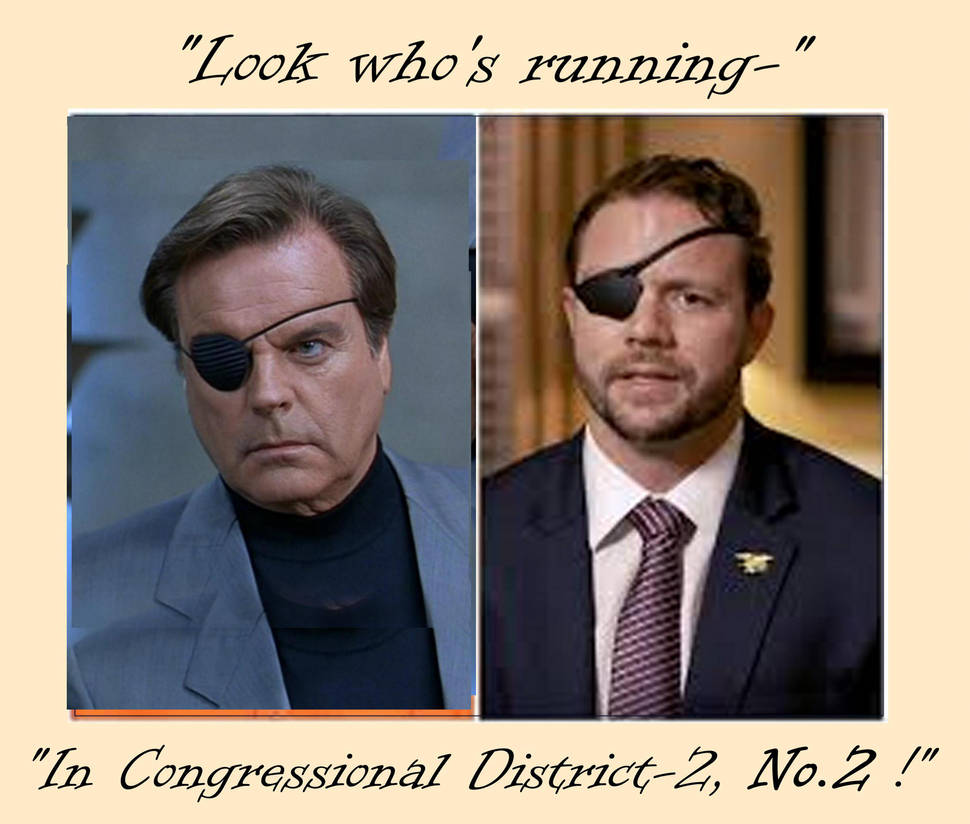 In the case, the "joke" seems to be how someone looks, or their disability, which isn't funny.

While in the second one, it's the coincidence that it looks like the character No. 2 is running in CD-2.

It's not hilarious; but, maybe chuckle-worthy; instead of cringe-worthy?
--------------
I've often thought that stereotypes are funny, because they're essentially so ridiculous.
Mel Brooks seems to be one of the most adept at exploiting this.

But, in less capable hands, it often seems to fall flat, because people find the initial stereotype is simply too offensive to ever be taken as a joke.
--------------

Entering "Stereotype" into the DA Search brings up about 90k entries.
Obviously, a hot button topic!
------------------
Stone Age - Stereotype vs Reality, by Pelycosaur24
Stone Age - Stereotype vs Reality: Neandertals, by Pelycosaur24
------------------
There was just a piece on CBC's Quirks & Quarks about how humane Neanderthals are/ were, [pun intended]
contrary to the stereotypical view Troglodytes:

Neanderthals nursed their sick and injured back to health with ancient medicine,
From Quirks and Quarks with Bob McDonald, Oct 26, 2018
---------------
Some GOP candidates have complained that the POTUS has hijacked the campaign, focusing on fear, and forgetting about them; and, more pressing regional issues.

Trump Has Hijacked Election [Politico]

But, that's another story.
------------------
Trump, by ToolKitten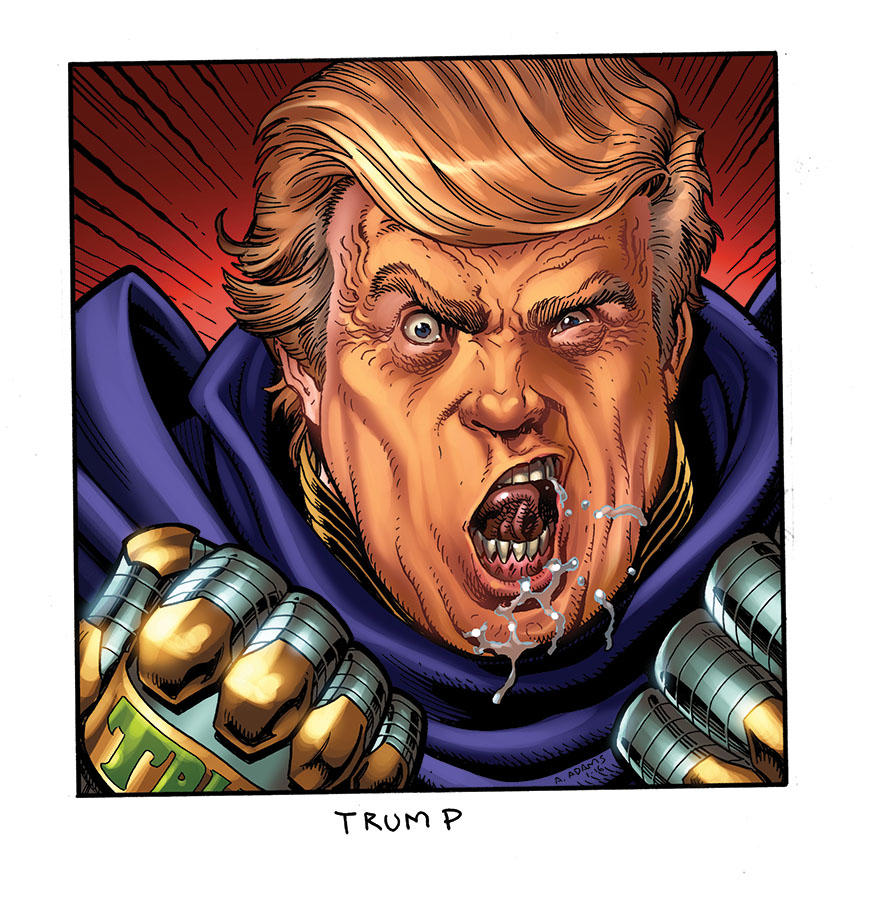 --------------------

Video: No.2: But you, like an idiot, wanted to take over the world.
Surely, everyone deserves respect;
Or, at least the respect to get decent jokes.

-Cat…

-Take Care of Each Other...
-----------------

Watching:
VIDEO: 'Hamilton' cast - Urging Americans to vote in midterm elections!
-------------------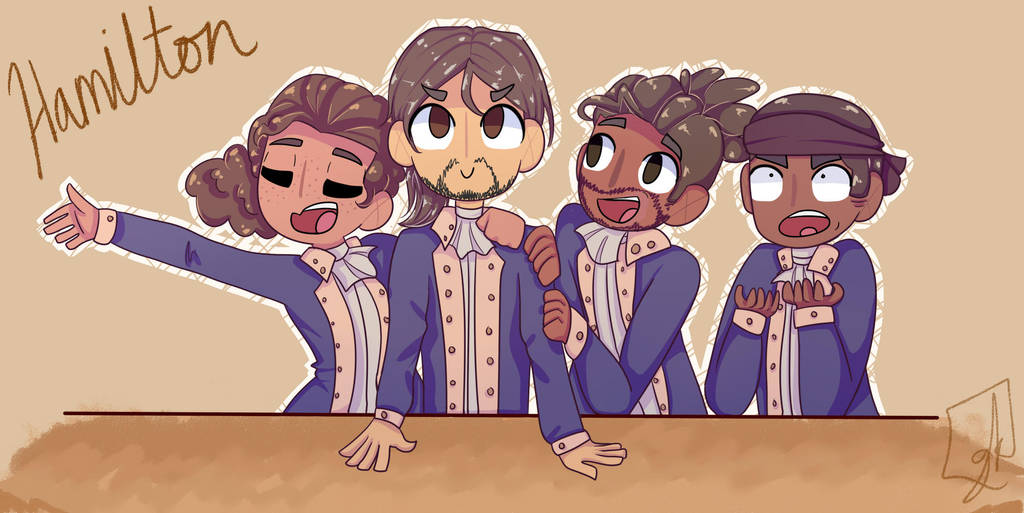 ---------------
VIDEO: Hamilton cast #VOTEVOTE PSA 1 - Vote mi gente!
---------------
Hamilton for Dessert, by RoseDraconite
-------------
Listening to:

VIDEO: Leonard Cohen - Democracy (Video)
---------------
Leonard Cohen, by ShinyMarine

-------------------
[It's nice to see Mr. Cohen smiling. A friend said she served him in a bar once, in Montreal. She said he was quiet and very nice.]