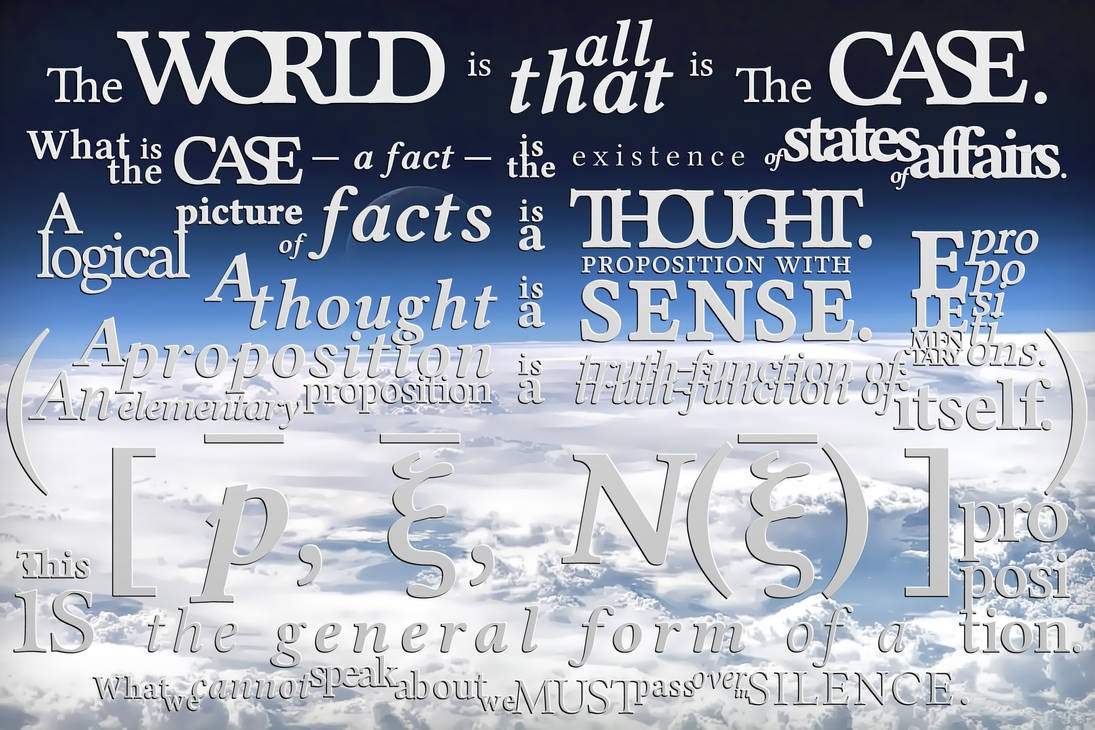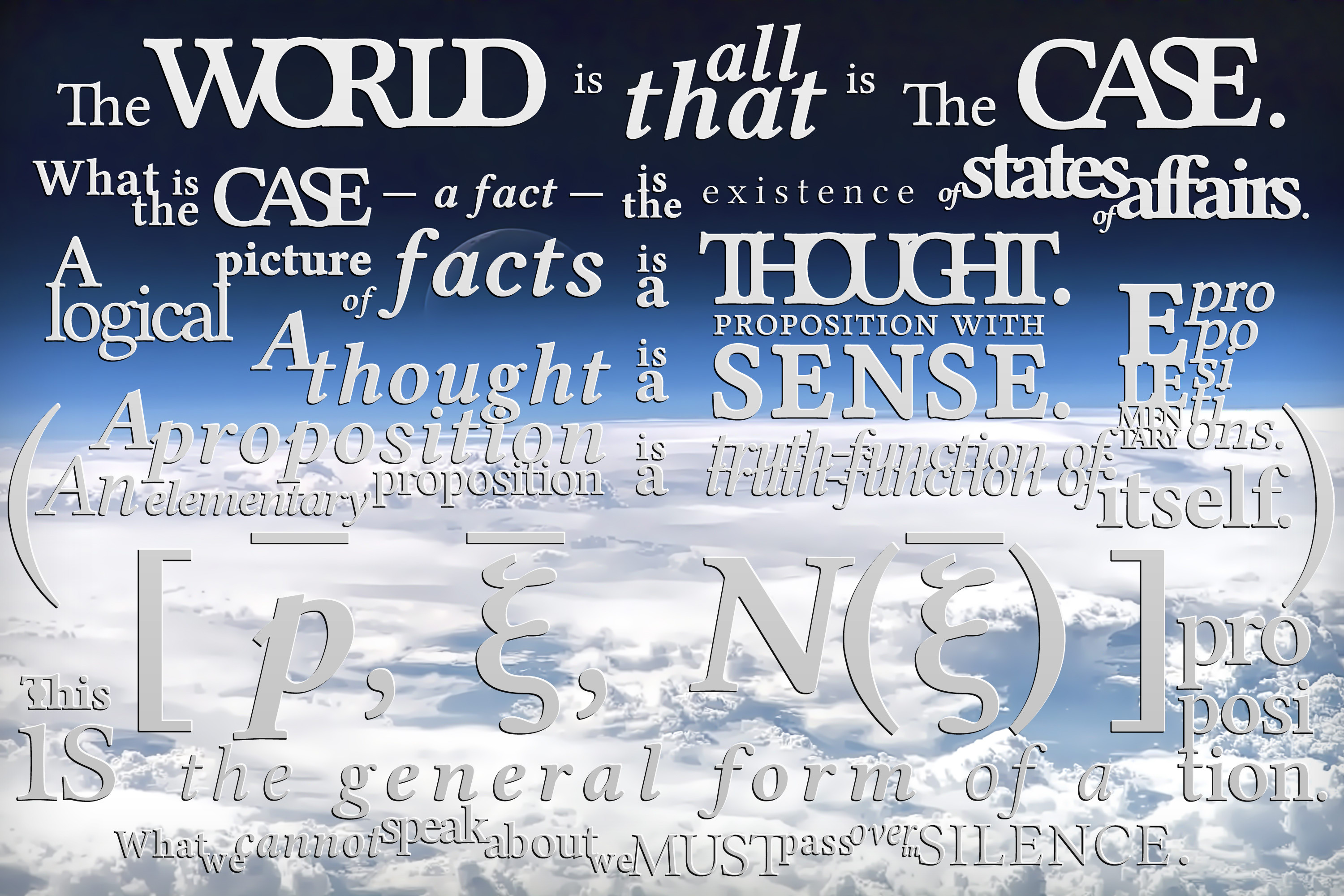 The text is from
the Pears/McGuinness translation of
Tractatus Logico-Philosophicus
by
Ludwig Wittgenstein
:
The world is all that is the case.
What is the case—a fact—is the existence of states of affairs.
A logical picture of facts is a thought.
A thought is a proposition with sense.
A proposition is a truth-function of elementary propositions.
(An elementary proposition is a truth function of itself.)
The general form of a truth-function is [p, ξ, N(ξ)].
This is the general form of a proposition.
What we cannot speak about we must pass over in silence.
The structure of the book is somewhat like a tree with branches - I've used the seven first-level branches' text. There are several sub-items to these items, which explain them, but I am mostly resuming the book by giving only these.
Read a side-by-side translation here:
[link]
Note that I've omitted a sentence, consider it artistic license.
The font used is Linux Libertine
, a joy to play with. Open source.
The image used is
a public domain
NASA image
. It may not look like so, but I spent some time tweaking it.
---
Use this as you wish, as long as you credit me
by linking to the original deviation page, to
my profile
, or to
my about.me page
(CC-BY).
---
I am a novice in this and I'm really not confident so please tell me what you think!

Time spent: Almost a week.
Tools used: Photoshop (PSD in the download).

I think this is epic, maybe a little confusing to read, but still epic. Well done^.^
Reply