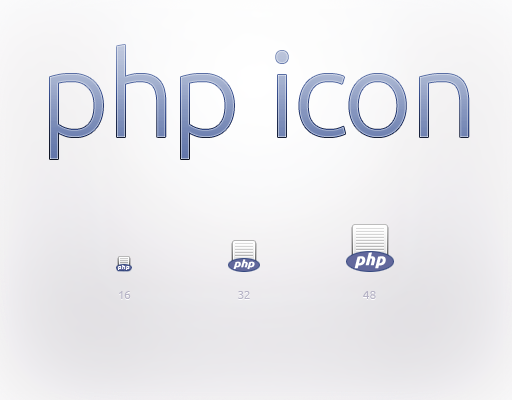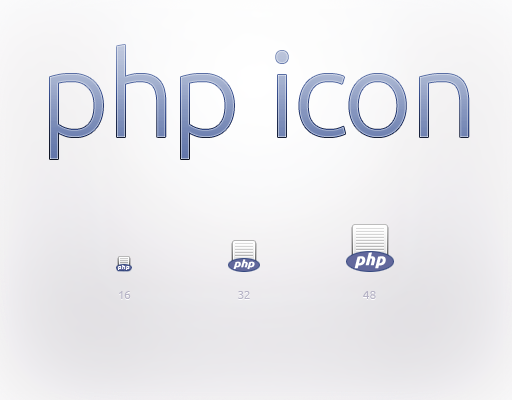 So, I'm having kind of a "design block", but I really need to get my design juices flowing for a project. I wanted to do something small to cheer up and get on pace.

Besides, the PHP icons out there suck at 16px, don't they (as many other icons)? This is a bit better IMHO.

Comes in .ico and .png, has Windows XP resolutions.

I'm glad! Knowing I'm not the only one using it makes me happy

Also it's nice to know I'm not the only one who cares about 16px sizes.
And yes, I'm struggling a bit to get started again but I'm aware and don't want to keep you waiting more either

Reply

Mais um ícone perfeito do meu namorado perfeito~
adorei o de 16px! Tão lindo e nítido, no meu monitor o de 45px ficou bonito também *O*
Você é incrível~
Reply