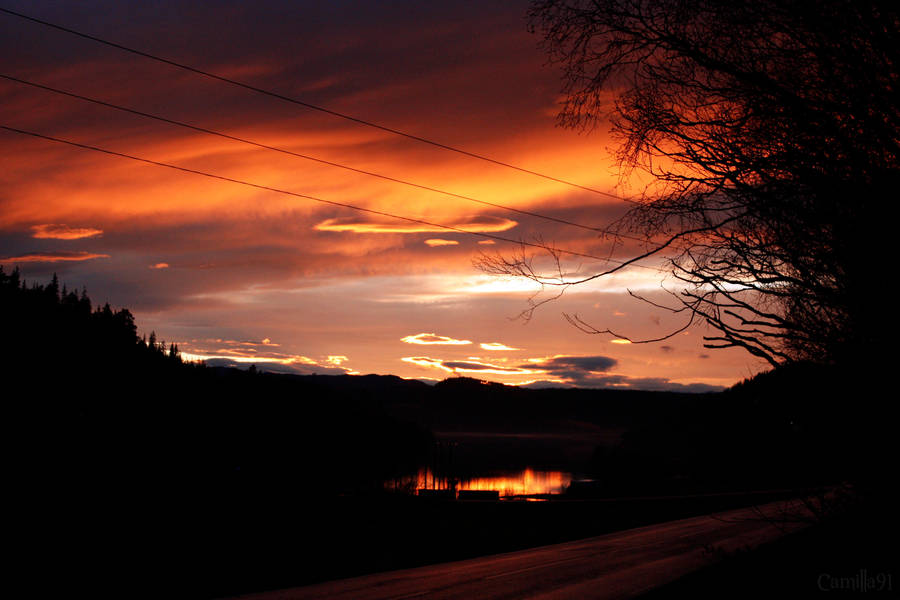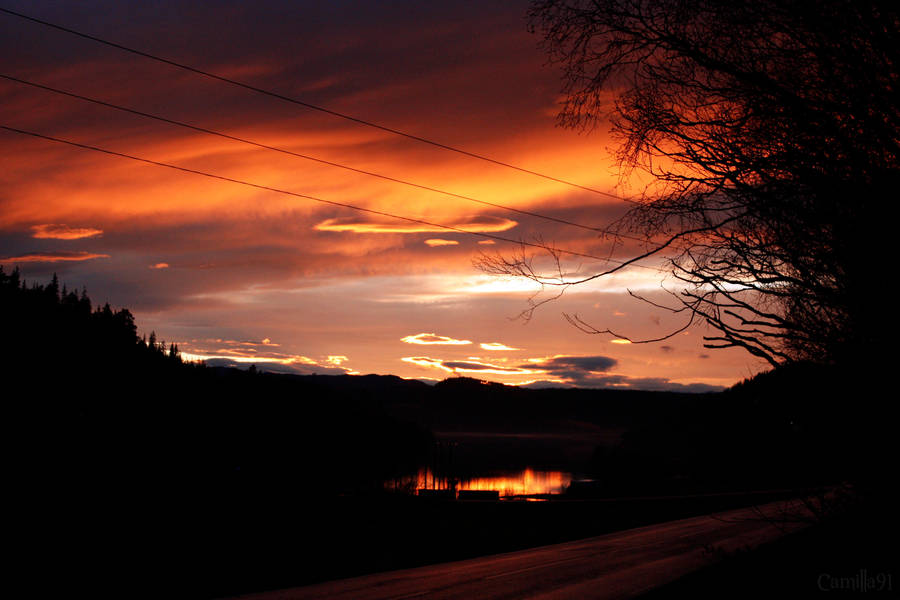 My mom passed away, out of nowhere, about two weeks ago. I'm currently studying in a whole different part of the country, and when I needed to go back home to not just be with my family but to also start planning what we do from here, I had to wait for someone to be able to drive me there. Two days later, my dad managed to get a day off work and he drove me all the way back home.

When we arrived, we were gonna meet at my brother's apartment. And the second we got back up from the last valley before my brother's place, we saw this amazing sunset! And when we arrived at my brother's place, we had this amazing view of the sunset meeting the lake! It was lovely!

Since I suck at naming my pictures... And since I seem to be awesome at making things seem cheesy, I'm naming this picture after my mom. I'll forever associate this picture with her anyways, so why not?