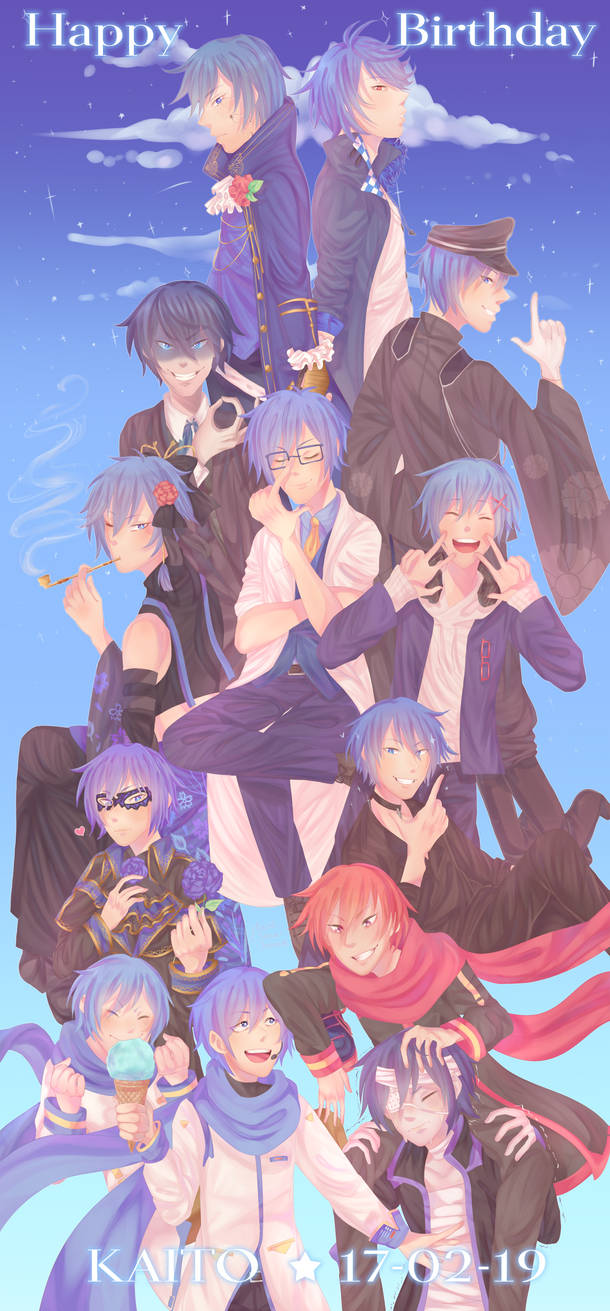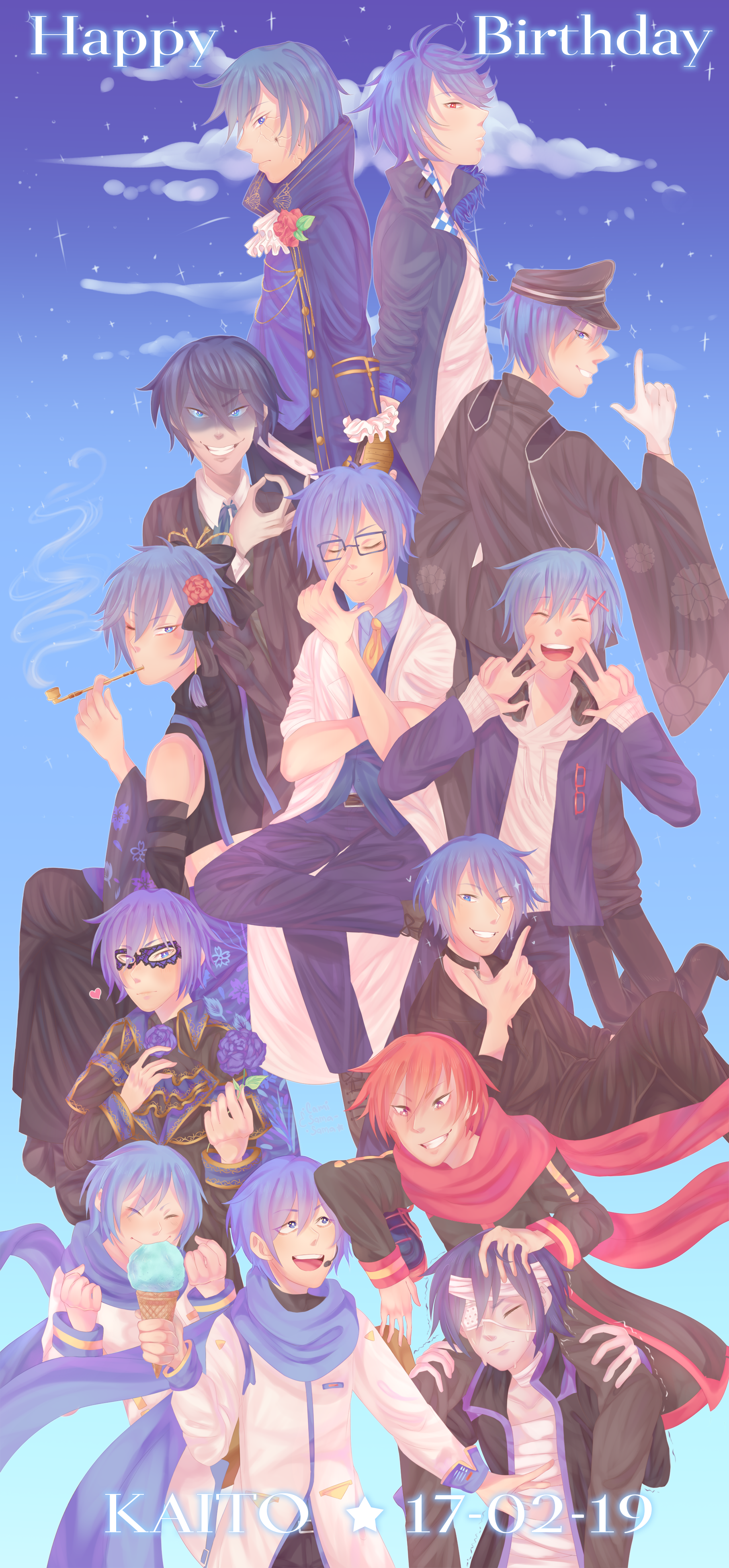 This drawing is a gift for KAITO, one of my favorite VOCALOID's.
This drawing is very important and special to me.
I spent two weeks doing it, it took a long time.
It is the first time I advent to make such a big project for me, is the first time I draw 14 characters in a single illustration
I struggled to do it and even sometimes I came to seem a bit tedious.
But I want you to know that this illustration is made with all the love possible.
This illustration is important to me because in 2016, 2017 and until early 2018, I was not well.
Nothing serious really happened to me, I just had a huge problem of self-esteem, I came to hate myself.
But at that moment, 2 VOCALOID's, 2 voices, always accompanied me in my bad and good moments, their songs accompanied me.
One of those voices was KAITO.