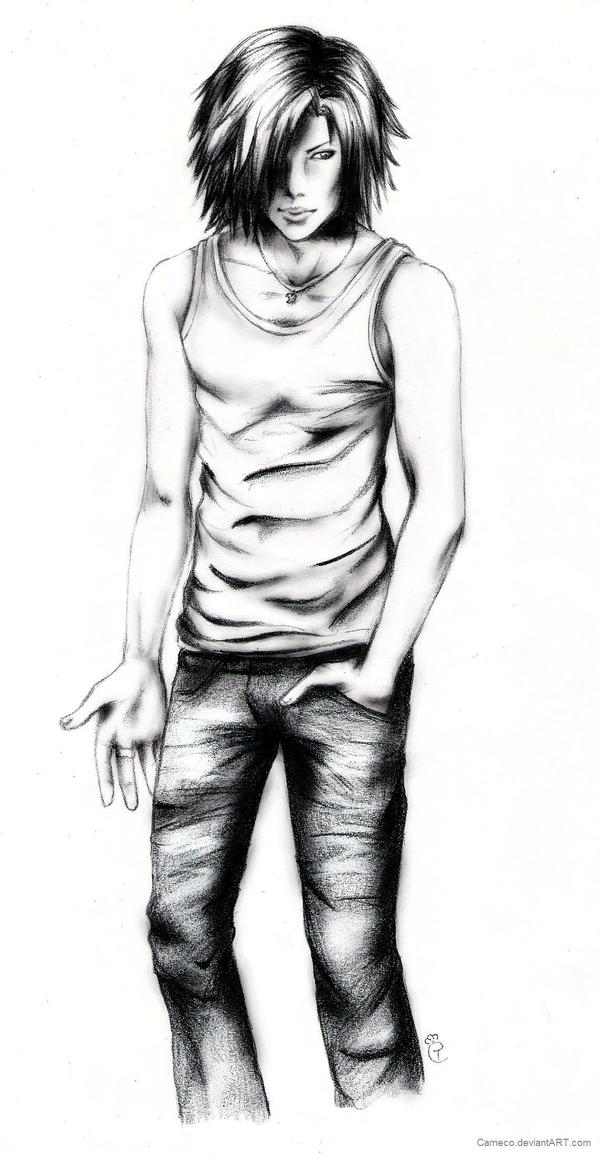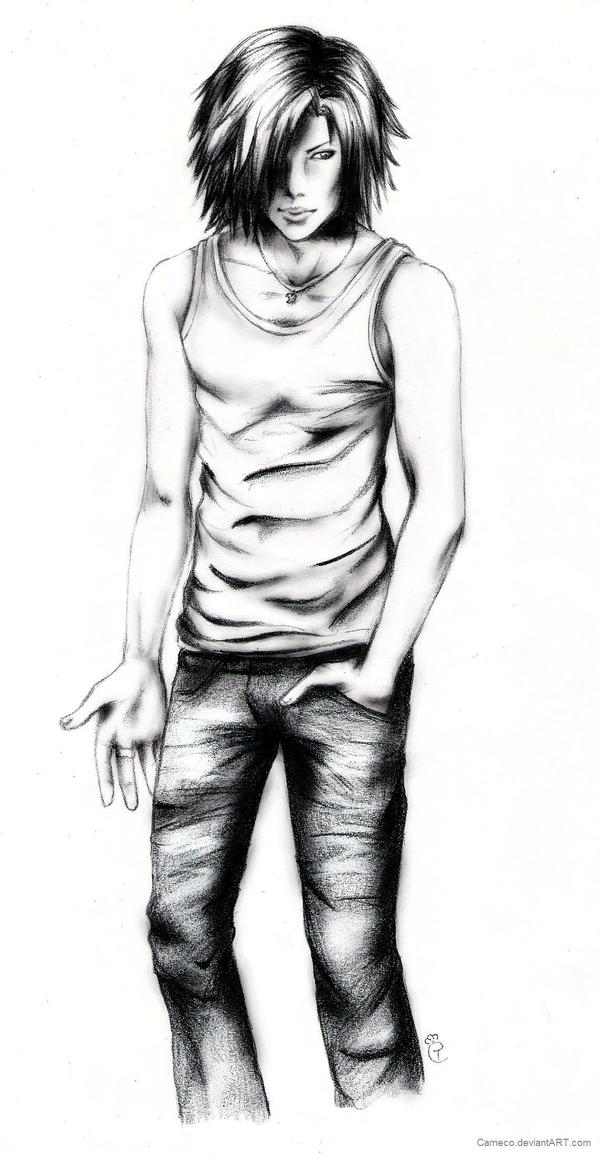 Watch
Some fanstuff for the fanclub and the fangirls

:3

He looks perfect! *_____*
Reply

Reply

Thank you very much!!

Reply

Woooww...

He is
gorgeous
...

You did a really great job! -swoons again-
Reply

Thanks


I will draw him in swimming trunks the next time

Oh no, don't swoon! XDD *poke*
Reply

Oooooh, his hair looks so perfect.

Awesome drawing!

I love all the shading!

Reply

Thank you so much!


he could do a commercial for hair care products

I think my pure pencil drawings are much better then the colored drawings XDD Aww, and thanks for the fav <33
Reply


Did you see that picture drew of him on a magazine cover with dumbapple juice?

I think Seph might be best for hair care products...seeing as he uses an entire bottle of shampoo daily.
Did you ever calculate the cost of using a bottle of shampoo daily? O_O It's hard to say if he uses conditioner...but if he did...good lord.

I think they all look really good. XP Do you have any PC coloring programs? Like PhotoShop?
Reply

No I didn't ;__; Can you show me that picture please? Yeah I wonder how he can fight with his long hair XDD

Wow that is a long figure I think XDDD One bottle of shampoo everyday...I need one in a month XD But he needs someone who brush his hair too

it's an enormous task for himself XDD

Thanks

Yes I have Paint Shop Pro...I'm learning to color with those programs at the moment but I have no graph tablet and it's so hard to draw with the pc mouse

Reply

Found it!
[link]
No wonder why his muscles are so big, it'd take a lot of effort to get knots THAT big out!

Have you seen that man's eyelashes?

Hmm, I have a 50 MB PhotoShop CS3. It'd take a few days or a week for me to get time to upload it, but perhaps I could put it up on 4shared.com for you for a day or two to downlaod?
A hacker friend of mine got it for me, but I'm so bad with learning new programs. XD
Reply


Thanks XDD
Yeah it's something like enhanced muscle formation XDD He should try another hairstyle

hmm, what's about permed hair?! XDDD
Omg, yesss the eyelashes

that's cruel XDD but I love angeals chin-beard

Haha, perhaps it would be funnier if you'd burn the cd and send it so me

but I don't now how much it costs from USA to europe

But then I would send you something from me to you of course

Don't strain yourself, okay? But thanks for the supply, the photoshop programs are so expensive >_<
Don't say that you have a hacker friend in public XDDD
Reply

XDDD How about he tries a curling iron?

XDDDD Angeal's beard scares me, but my aforementioned lil sis loves it. XD
But Seph? He can catch flies with those eyelashes!

My parents wouldn't let me send something like that anyway. XD It wouldn't take longer than an AMV to upload. XD
Those take close to three hours sometimes. O_O I download at 80 to 100 KBPS, but upload below 30 KBPS.



XDDDD Well, she's not a total hacker like some of my sis' school friends...XD
Reply

Omg yeah

The easiest way is to cut his hair like a skinhead XDD
XDDD I see, your lil sis and I have a great deal in common XDDD We both hate gackt and love angeal's beard XD

XDDDD That reminds me of an mascara advertising spot with celebrities XDD There is one part in the FMV where Seph, Angeal and Genny fighting each other...you can see this eyelashes and they're so voluminous XDDD
Oh okay...Then try to upload the program if you want ^^ Where did you upload your AMV? Yeah I think the download is much faster than the upload

XDD I thought so ^^ It is very dangerous to download movies or games in an illegal way

Reply
(1 Reply)