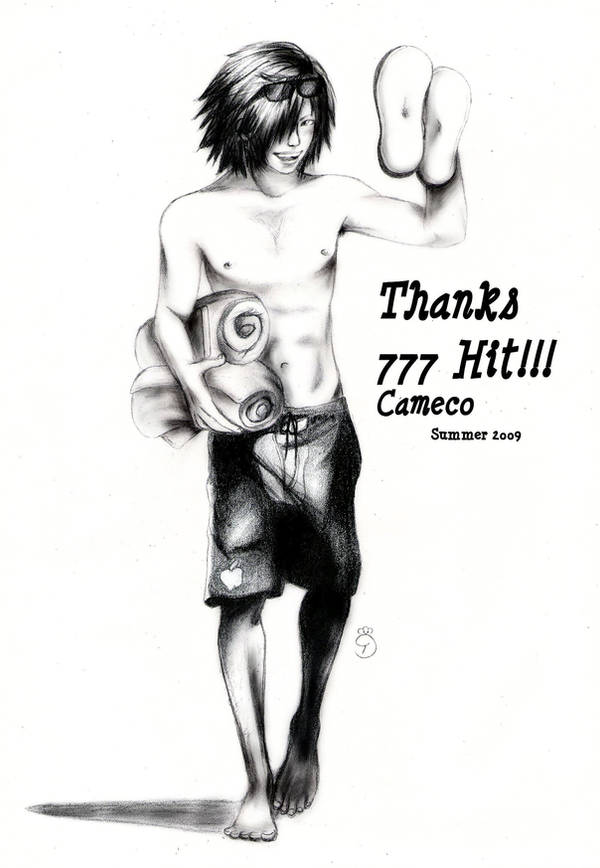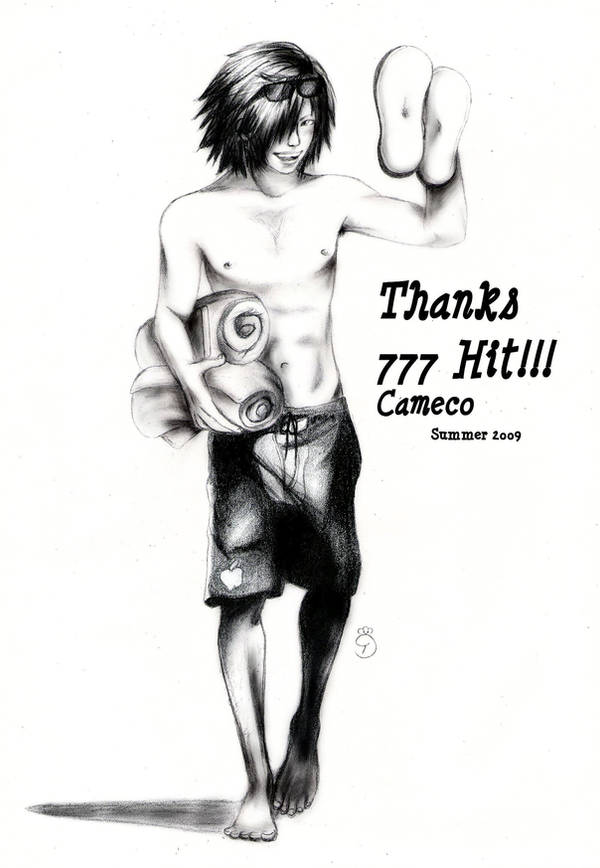 Watch
Yessssh, the kiriban for 777 pageviews

I know, it's not much but 7 is my lucky number

Walking over hot sand...Genesis in swimming trunks xD He carries a pair of flip-flops, some towels and his LOVELESS-Book

Oh and the apple in his crotch is just an eye-catcher XDD
Media: pencils
Genesis Rhapsodos (c) Square Enix
Art (c) Cameco

Fangirl mind overloaded... Brain malfuncation... Shutting down

-dies of bloodloss curiously all from nose-

HOTTTTTTTTTTTTTT
Reply


Very nice Genniscape!

I noticed the little LOVELESS under his arm and laughed.

Really well drawn!

Ooooh, his hair is just so fluffy.

*climbs up on a chair to ruffle it*
Reply

Thanks!

That LOVELESS is quite necessary

I noticed that the sunglasses have no reflection -.- Maybe I'll fix that XDD But yes, he has fluffy hair

I think Genny would'nt like it if someone ruffle his hair XDD He'll pound you with his book û_uXDD
Reply

XDDDDD Probably.

Me and my megar 4'11 height would have to climb up on a chair to reach his head though, so he'd have plenty of time to evade. XDD
Hmm, I didn't notice that at all. XDDD
Reply

I like the apple on the crotch. *thumbs up*
Reply


Want this submitted to Red Leather?
It's really, really good! -swoon-
Reply