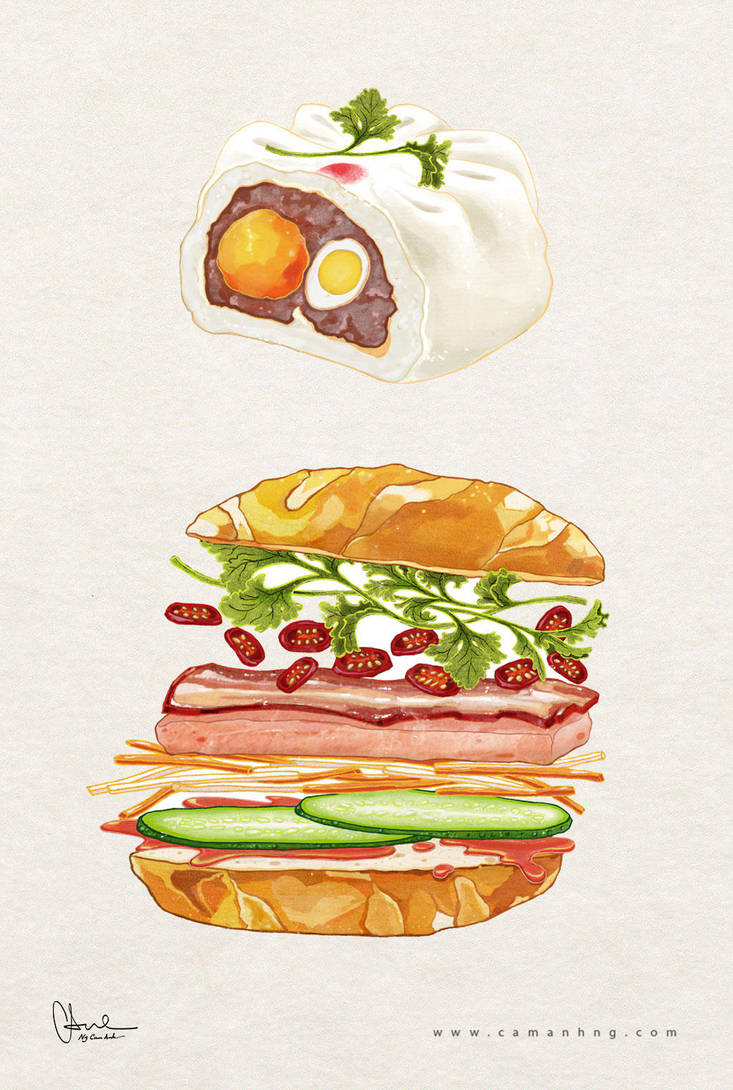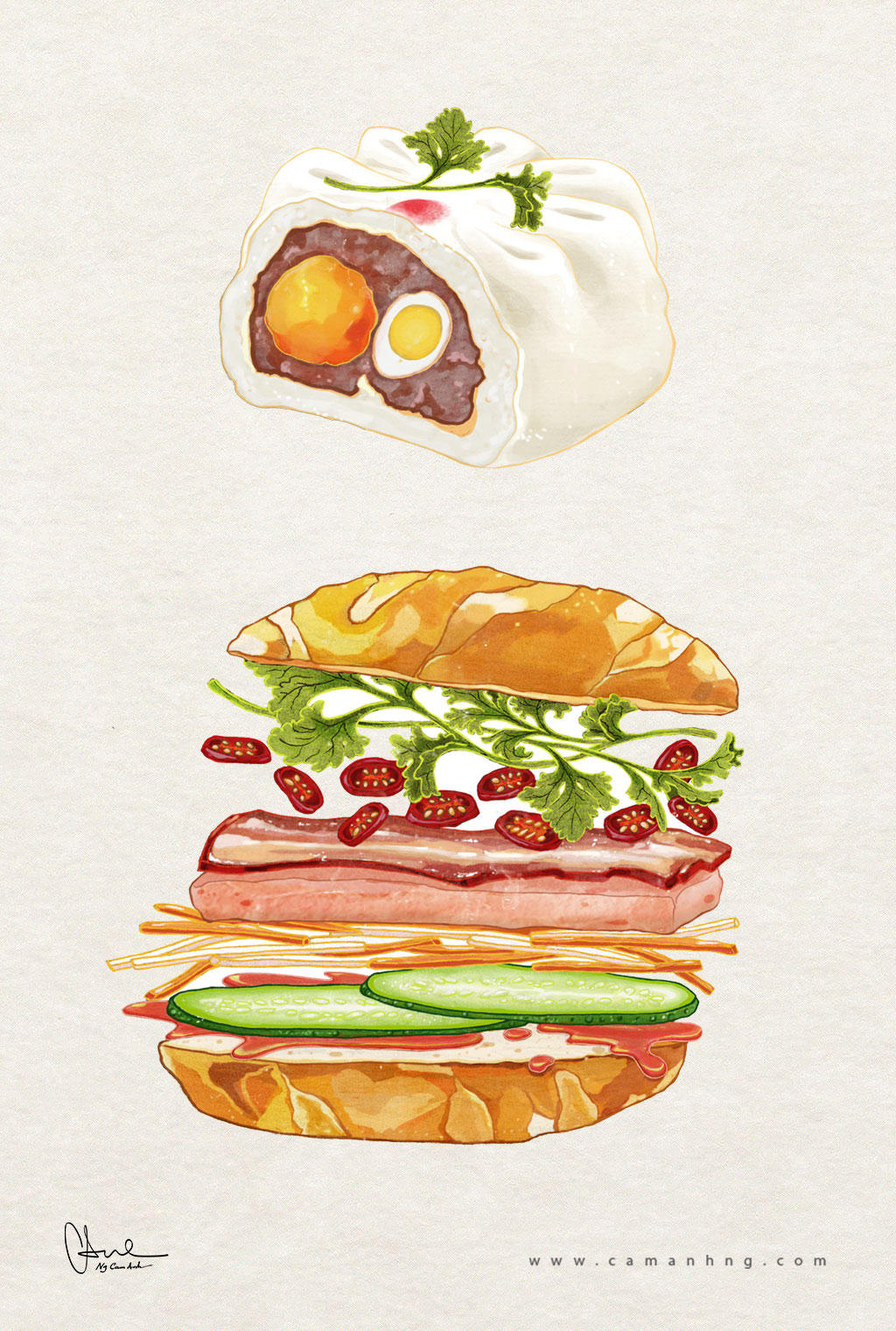 Watch
Banh Bao & Banh Mi breakdown / 2016

Pencil + Digital paint.

The breaking down a Vietnamese traditional Banh Bao and Banh Mi from the pastry to the ingredients inside.
Banh Bao: cooked quail egg, salted duck egg yolk, pork filling. There is a red mark on top of the bun to distinguish from vegetarian Banh Bao.
Banh Mi: cilantro, chili peppers, pork bacon, pickled carrots, pickled daikon, cucumbers, and pate.

Really thinking about making a Vietnamese food illustration series…huhmm