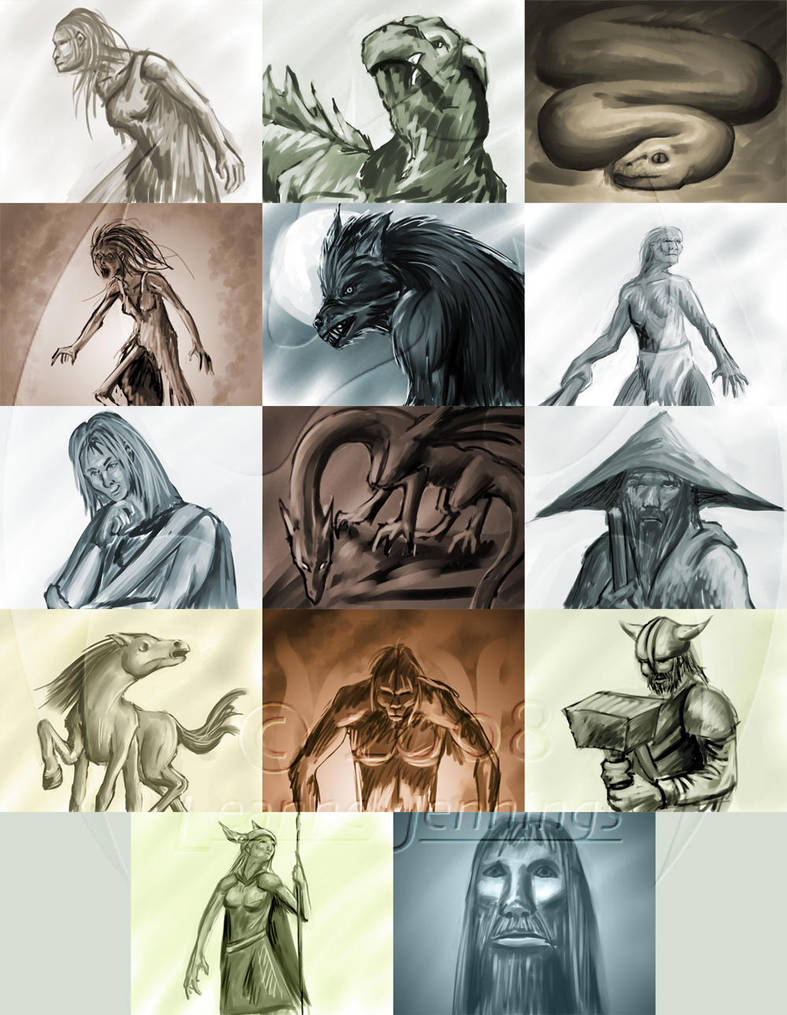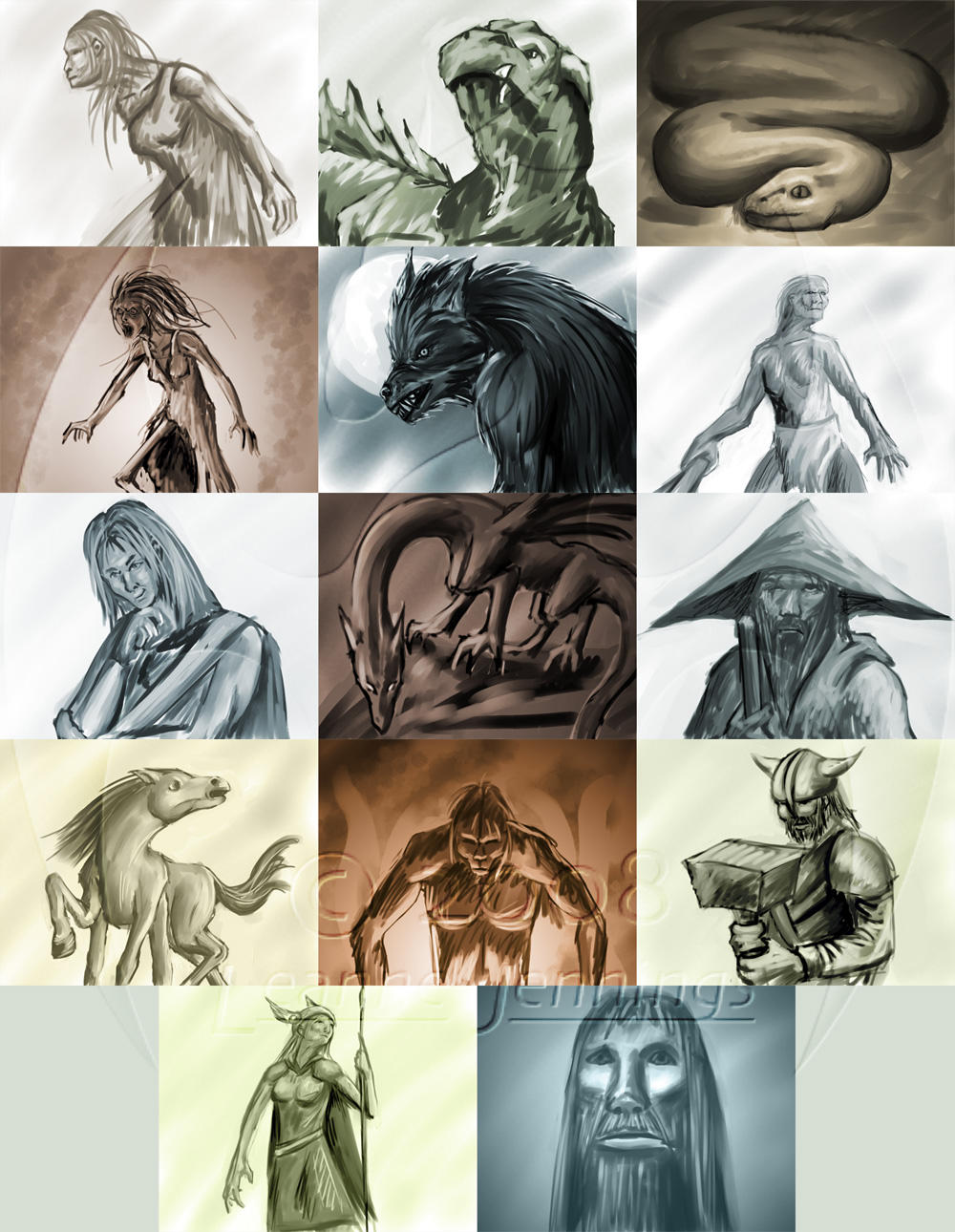 Warning: insanely long artist's comments. I hope you can skim read.

For the record, I'm officially confused - just where do you put characters from mythology? Closest I can think of is Sword and Sorcery.

Anyway, for my first game design project at Uni we had to make a board game. An actual board game, which is playable and, hopefully, not suck. I went with a sorta card game/board game hybrid based around Ragnarok (Norse mythology rocks, period) so, understandably, I needed artwork. Since we were told the mechanics were more important than the look, I just did a set of speedpaints (all of these were done in about.. 6-8 hours total in total [10 were done in the space of an evening]).

If you're not familiar with any of these (some are rather obscure) then I suggest having Wikipedia on standby.

Top row, l-r: Angrboda, Fafnir, Jomungur
2nd row, l-r: Hel, Fenrir, Jotun
3rd row, l-r: Loki, Nidhogg, Odin
4th row, l-r: Selphir, Surtr, Thor
Bottom row, l-r: Valkyrie, Ymir

A few things to note:



There was an original version of Angrboda which was, if I do say so myself, damn awesome, but I accidentally dropped something on the switch of my surge protector and shut off my mac - and I hadn't saved.


My horse drawing skills are terrible. I didn't realise how just out of practice I was.


Before anyone says that Odin looks like Gandalf, I would like to point out that Tolkien took his inspiration from Norse myth, so if anything Gandalf looks like Odin and not the other way round.


Don't ask me what I was thinking when I painted Hel. It's certainly one of the strangest paintings I've done. Surtr on the other hand looks damn epic

© Leanne Jennings - no taking without permission please.