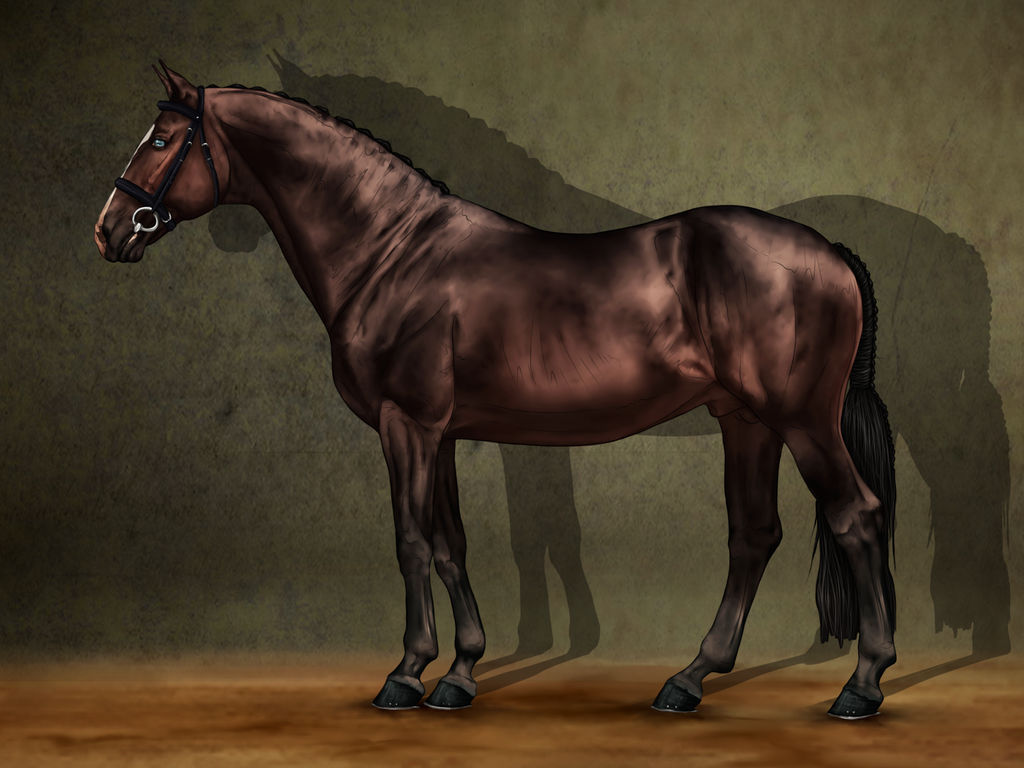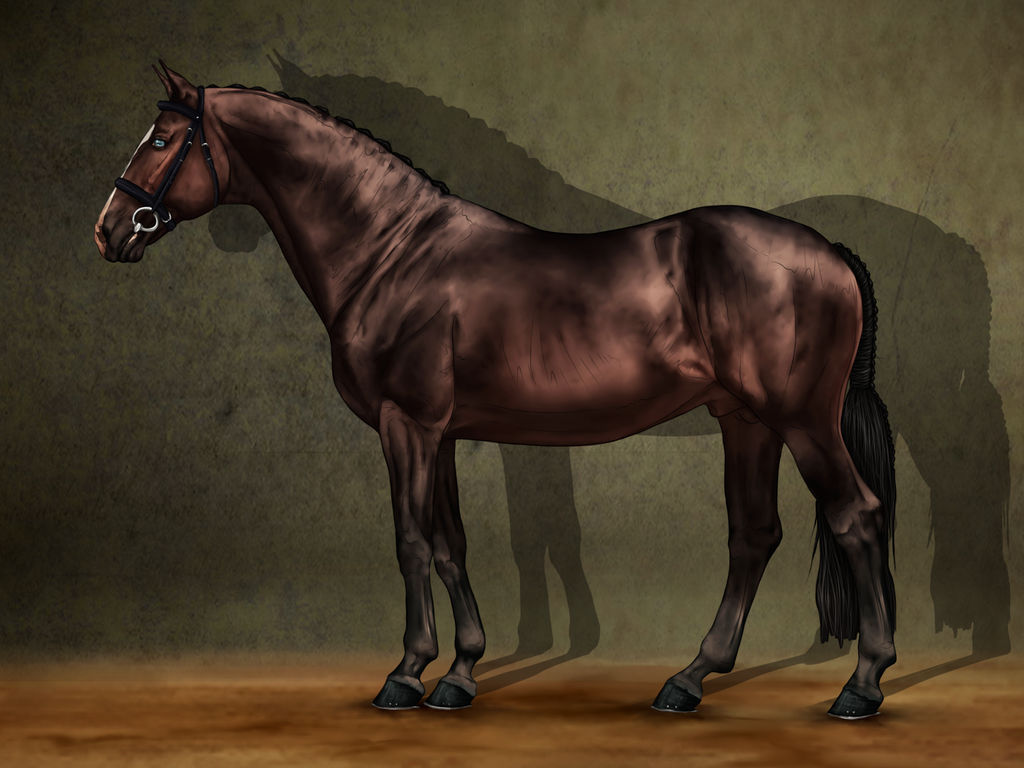 Watch
Woah great color fail if you ask me ._. but the shading is nice though!

Stable Name: SWS Spirit Wolf Stables
Horse Name: SWS Quickfire
Nickname: Prince
Rider: Mark van Elsing (did i mention that this stallion hate men? : o )
Gender: Stallion
Age: 13 Years
Height: 1m 75cm
Breed: Pure Hanoverian
Discipline: Show, Eventing (Show Jump, Dressage,Cross Country), Halter, etc.
Color/Genotype: Sooty Blood Bay, blue eyes / Ee/AA/StySty
Markings: head marking, dot on mouth on the right side
Sire: -
Dam: -
Breeding: OPEN - Ask if you're interessted
Breeding Slots:
1)Mine
2)Mine
3)Mine
4)
rosie756
/
VH Daredevil
/ Paid (2/2) / used
5)-
6)-
Offspirng:
Colts:-
Fillys:
XFS Russian Roulette
Pedigree:
------------------------------------------
SSS: unknown
-----------------
SS: unknown
------------------------------------------
SSD: unknown Sire:
unknown
------------------------------------------
SDS: unknown
-----------------
SD: unknown
------------------------------------------
SDD: unknown
------------------------------------------
DSS: unknown
-----------------
DS: unknown
------------------------------------------
DSD: unknown Dam:
unknown
------------------------------------------
DSS: unknown
-----------------
DD: unknown
------------------------------------------
DDD: unknown
Design:
Adopt Batch 5/9 OPEN
(No. 4)
Image Collection:
Competition Images:
Training Images:
Breeding Images:
Other Images:
Art by Others
Breeding Payment - CalyArt
from
rosie756
VH Daredevil x SWS Quickfire
Breeding Picture from
rosie756
Event Awards:
----------------------------------------------------------------------------------------------
Info:
Tools: Paint Tool Sai, PS CS6 + Wacom Tablet
Art+Chara (C) CalyArt